La Ronde Cérétane
---
14th September 2019

-

15th September 2019
 La Ronde Cérétane – Céret marathon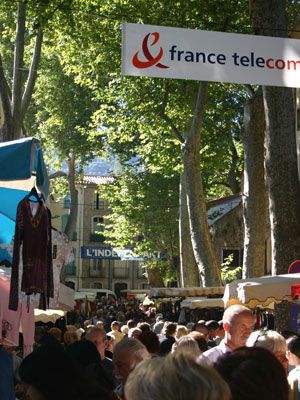 Céret throbs with life throughout this sporting weekend, with Sardanes, a lace exhibition, a colour run, a Catalan party and a pasta evening on Saturday followed by the internationally-renowned Ronde Céretane on Sunday.
Live music accompanies the 9.30am departure of the competitors in 'la Ronde Céretane' as they set off under the plane trees in the Avenue d'Espagne.
International athletes, runners in fancy dress, and participants of many different nationalities all come together in September to share the pleasure and the passion of this challenging marathon.
Starting off with a 2.5km trot around the town and old Céret, the route becomes progressively steeper as it takes competitors out into the countryside towards its highest point on the Col de Bousseils (4.5km).
A terraced track then takes runners through the vineyards with the mountains to the west and the Med to the east.
The course carries on downhill, through the forest and back into the centre of Céret (11.5km and the first 'ronde' is over).
The runners set off again on the same course which this time ends at the winner's line, after a further 9km, with arrivals greeted by music and a festival atmosphere.
All along the course, the organisers arrange stands with various beverages: jus de pomme du verger, Sangria flamenco, grappe des Côtes du Roussillon, Porro de Muscat…….., and a chance to taste local fruits. (We recommend the alcohol for the spectators, not the competitors!)
There are also food stalls and live music all along the course.
The main race is 20km, (depart 9h30), but there are also shorter distances too : 6km (depart 9h30), a children's race (depart 11h), the colour run over 5km (depart 3pm) and a 9km walk for those who enjoy a slower pace of life (depart bewteen 8am and 9.30am.