CSF NEWSLETTER: MAY 2021
---
1st May 2021

-

31st May 2021
Event Navigation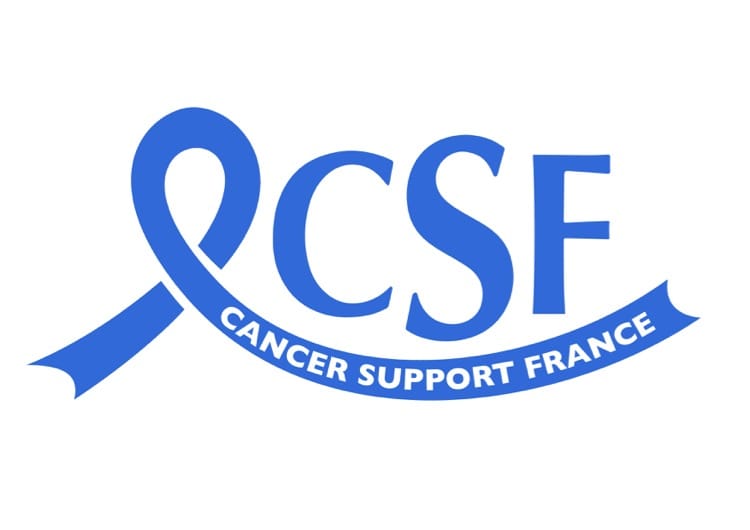 Hello Everyone
Rain isn't always a welcome sight but it seems to have brought with it a dose of Sahara sand and a renewed vigour to all that lives and breathes around us. My tomato plants, raised from seed, have suddenly woken up and realised it's spring! Last week, with gritted teeth, I resisted the urge to buy the bushy, robust ones from my local garden centre and I'm glad I did. Seeds planted weeks ago are also showing signs of life.
The birds love the rain. I'm often out in a drizzle so that I can hear the full throttle of birds who seem to have been waiting for this moment to let rip.
I know people are already making plans for the summer – and why not! Perhaps we will be able to meet up again, outside at least, especially when the sun comes out.
We must keep our spirits up and assume CSF will be open for business again very soon. In the meantime, don't forget you can catch up with our news on the CSF website.
Also, check out the May Newsletter from CSF-Languedoc (click the image below). There's lots of useful information in there, including items on the latest Scams, UK Pensions & what's new in the world of Cancer Research.
Thursday 2nd – Sunday 5th September, Cycle for Life
You will see that the dates have been changed for the
Cycle for Life
event.
We are travelling from Carbonne 31390 to Fronsac 31199 in the South West of France and this year we are including a walk as well as a bike ride.
The bike ride (otherwise known as the Garonne Challenge) will follow the Parcours Cyclable de la Garonne for virtually it's full length, from glimpses of the Pyrenees at Carbonne to ending up right in the mountains alongside the river at Fronsac, not very far from the Spanish border.
The Saturday cycle event is a circular tour taking in the lovely Neste Valley with our lunch stop (along with the walkers) being nestled below the UNESCO World Heritage site of Saint-Bertrand-de-Comminges (known locally as the Mont St Michel of the south).
The walkers have the opportunity of a circular tour starting and finishing at Valcabrère with its superb mosaics and visiting the historic and magnificent cathedral and town at Saint- Bertrand-de-Comminges.
Our Friday and Saturday night accommodation is at Montréjeau overlooking a lake and with the mountains behind. We have reserved 9 lovely wooden 2-bedroomed chalets on a 'first come, first reserved' basis.
On the Saturday late afternoon we are hoping to give those who want to the opportunity of visiting the caves at the Grottes de Gargas before organising a group meal at Le Paleo restaurant alongside.
There is something for everyone, from shorter flat cycle rides, to longer day rides, to the picturesque walk.
Fancy joining us and raising some money for a fantastic cause? Perhaps you would like to volunteer to help us organise and man the event. If you would then please contact Sasha Hendersen admin@cancersupportfrance.org or check out the Facebook page
Thursday 9th September, Activity for Life – Maureillas
Our own Activity for Life event is the Walk for Life. The date has been fixed and we are starting to organise the sponsored walks. There will be two walks and our musicians have been booked!
If you would like to participate in one of the sponsored walks, it's never too early to contact Penny Parkinson (sud-penny@cancersupportfrance.org)
Wednesday 13 October CSF Sud – Autumn Open Meeting – Perpignan
This is our Open Meeting which was scheduled for earlier last month.
There will be no changes to the arrangements that were in place for April. We start with coffee, then a brief update on all the CSF news. We are very happy to say that our proposed speaker, Charles Van Oudenhove, is able to be with us. (If you need a reminder, he's a doctor in the Palliative Care Mobile team in Perpignan Hospital where he has been working for the last twenty years. He and his team go wherever they are called in the Pyrénées Orientales – hospitals, clinics, retirement homes or to people's homes – helping doctors and nurses give the best palliative care possible.)
I really hope that by October we will all feel safe enough to venture out and start seeing our friends. This seems to be the perfect opportunity to meet up again after so long.
Please remember
that if anyone is struggling or needing help, the CSF telephone and email helplines are always open. We are there for everyone needing assistance at this time as well as for those affected by cancer. There is also lots of information on our website.
Diana Eastaff