Le Dionysiade Wine Festival
---
Event Navigation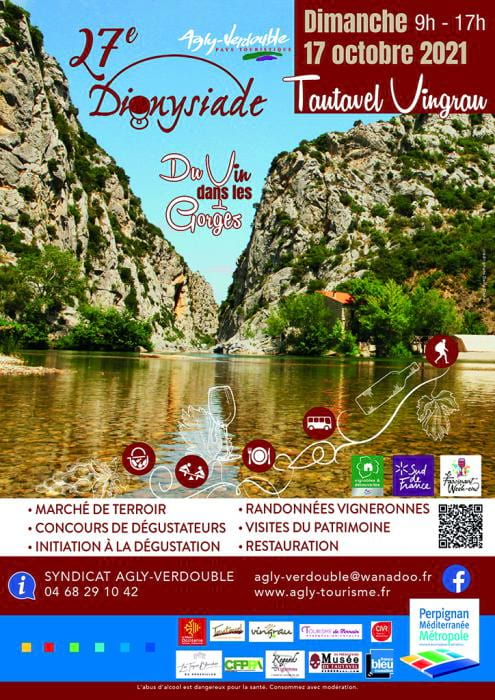 The Syndicat Agly-Verdouble – Pays Touristique is hosting (for the 27th time!) the ever-popular wine festival, Le Dionysiade.
Named after the Greek god of wine, Dionysos, each year the club chooses a different location to celebrate the rich history of viticulture in the P-O.
With previous events cancelled for obvious reasons, organisers and producers are chomping at the bit to welcome wine fans to this year's festival.
Making their comeback with a splash, the 2021 Dionysiades will take place in the Gorges de Gouleyrous, between Tautavel and Vingrau, as well as in venues across the two towns.
A free shuttle bus (navette), will run between the various sites every 20 minutes.
Highlights of the weekend include:
A traditional tasting competition. As in previous years, teams of wine growers, work colleagues, groups and clubs (5 people minimum) compete against each other in the category of their choice.
Free beginners' wine tasting workshop allowing novices to discover the rich universe of wine.
Guided walk of the vineyards
Producer's market. Meet the faces behind the products and purchase goodies to take home with you.
Rustic, traditional meal accompanied by the best wines from across the Agly region.
Heritage activities including guided tours of the church and exhibitions
Musical entertainment
Check out the full programme here.
Why not make the Dionysiades the culminating event of a 3 day binge… the Fascinant Weekend?
9am – 6pm
Entry costs just 5€