18th – 30 October 2016 –

Capeletta gallery, Céret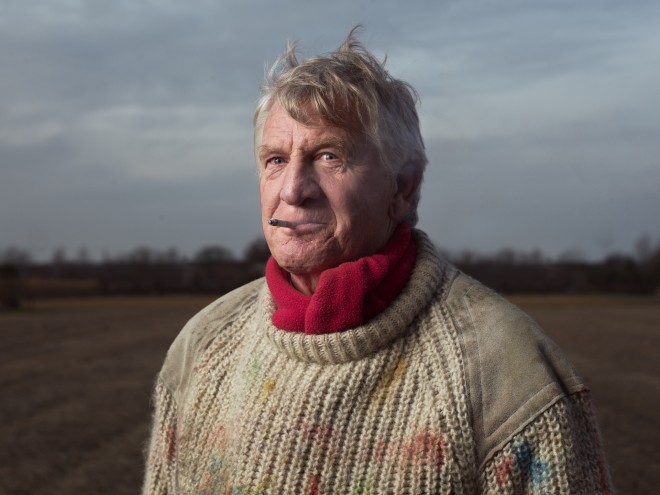 'Painting helps me breath. I can be found in my workshop every single day.

'
"In this tough region of the Mediterranean I feel at home. The rules are set by the wind the Mistral (the Tramontane). This wind can blow for three, six or nine days in a row without rest. It has a kind of magic to it, like a gigantic power, cleaning everything on its way. Then, the air is pure, the light wonderful and the colours intense."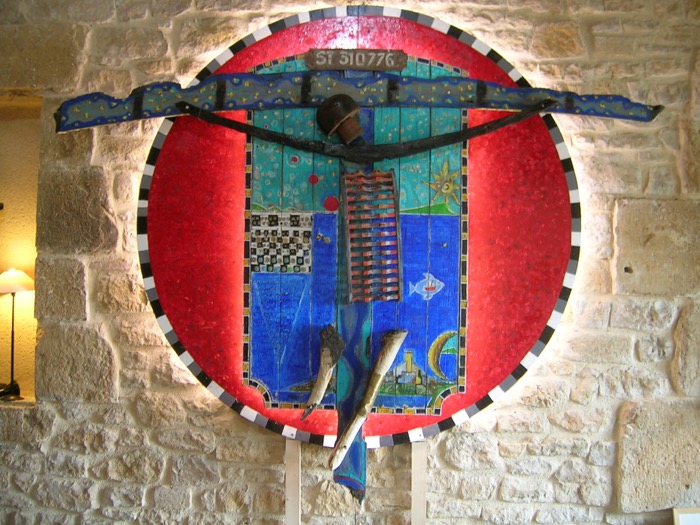 Our local artist Bernard de Bages invites you to the Capeletta gallery to visually venerate upon his exhibition JEZUS CHRIST SUPER STAR. A feast of oil paintings, statues and assemblages of found objects and old wood.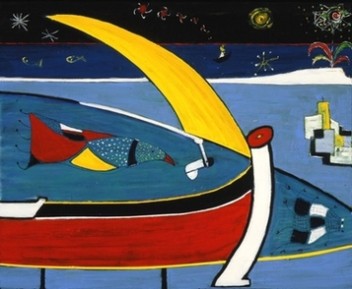 Bernard forages and carefully chooses discarded objects and old spare parts of boats from the famous Yann Payot yard on L île de St Lucy where historically the fisherman of ' la cote de Languedoc' from a century ago, restored and renovated their boats including the famous BARQUES CATALANES.
Inspired by his experiences sailing his own Barques on the L 'ÉTANG DE BAGES (one of the lakes near Narbonne) and his country-life style in Bages, he has created a display that eloquently speaks of this idylic setting of modern life with ancient roots.
The principle piece of this exhibition is the retable or alter pièce JEZUS CHRIST SUPER STAR, mainly assembled with pieces of very old wood from one of these very old Catalanes.
Nearby a carefully placed tiny oil painting of the same name worked out on old solid wood, a miniature, a reference to the possibility of its origin and connection to the Middle Ages .
VERNISSAGE IS ON FRIDAY 21 OCTOBER AT 18h30
Bernard would be delighted to speak with you in person and give you more information and explanations at the Capeletta. The exhibition runs from 18 – 30 October.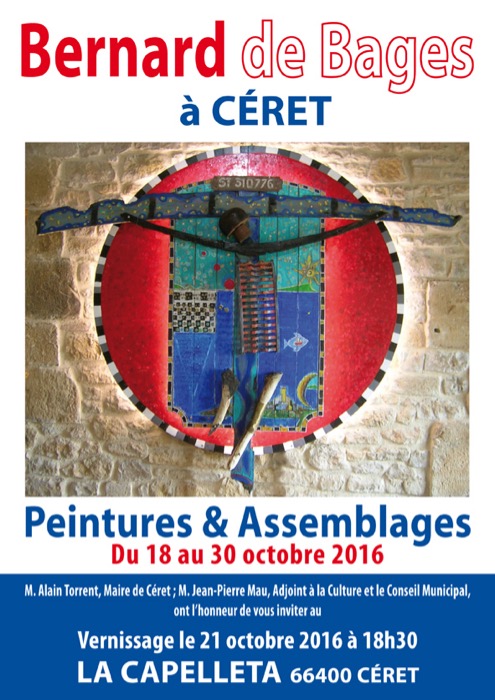 CHECK OUT HIS WEBSITE TO FIND OUT MORE