By Ellen Turner Hall
People absorbed in the simple pleasure of eating ice cream on a hot summer's day. These are the subjects of Emmanuelle Jude's new show "Un après-midi à Collioure" at Galerie Odile Oms in Céret until 30 May.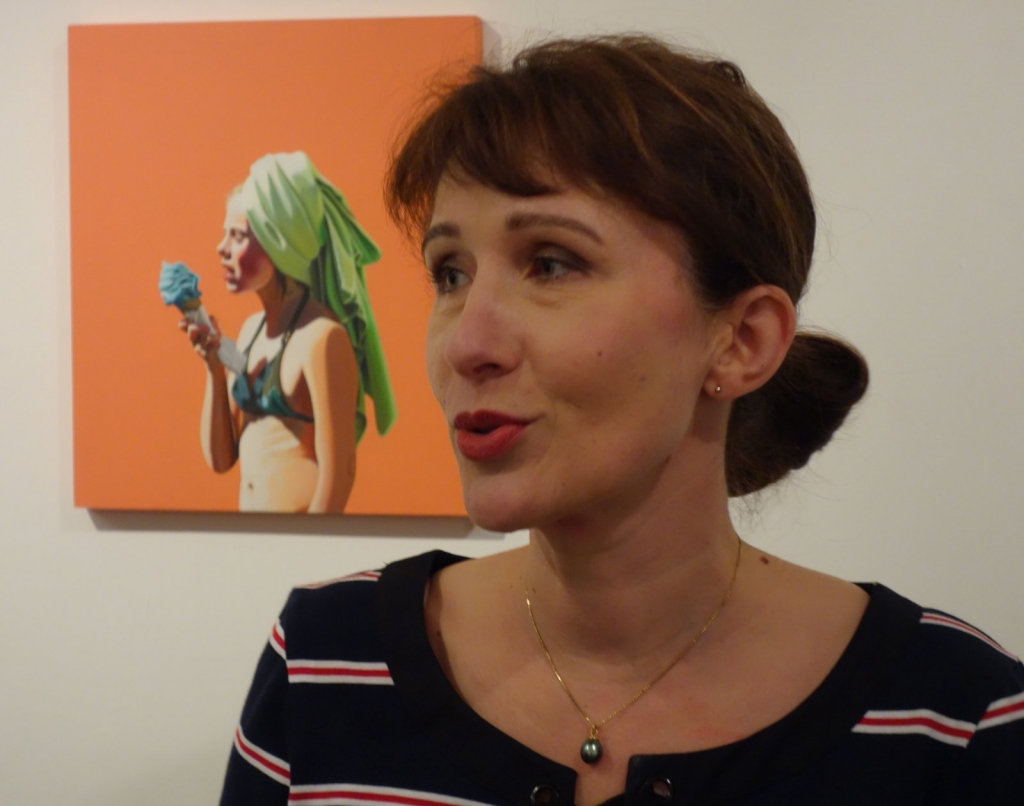 The walls of the exhibition glow with the artist's colourful and amusing portraits.
From the array of twisted postures, contorted faces, elastic necks and extended tongues, distinct individual personalities emerge. The man sporting a flowered shirt, the girl in a towel turban or the young man covered in tattoos, each is intent on his ice cream, each is caught in the act of being themselves.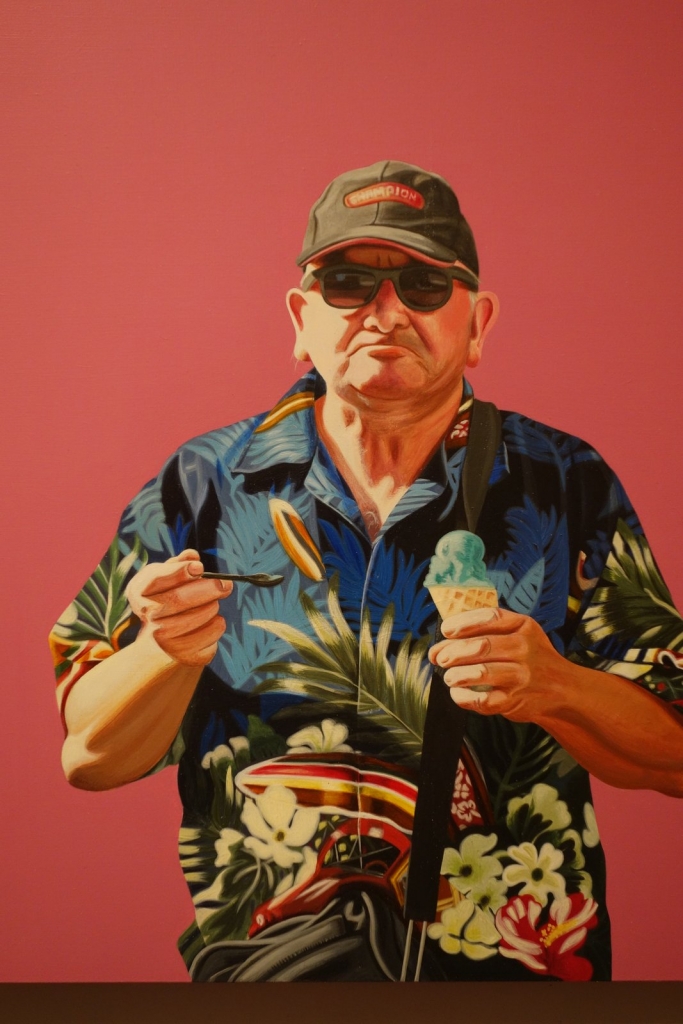 Emmanuelle Jude celebrates her subjects as she illustrates variations on how to eat an ice cream. Some people stare into the distance as if in the presence of the unfathomable mystery of existence. Others plunge in tongue first or delicately lift a plastic spoon. Defiant, bewildered or self-conscious, men, women and children are captured in all their complexity.
Working from photographs, Emmanuelle first chooses a personality, then isolates it against a mono-coloured background. The ice cream comes last. "This is my vision of summer in Collioure," she says.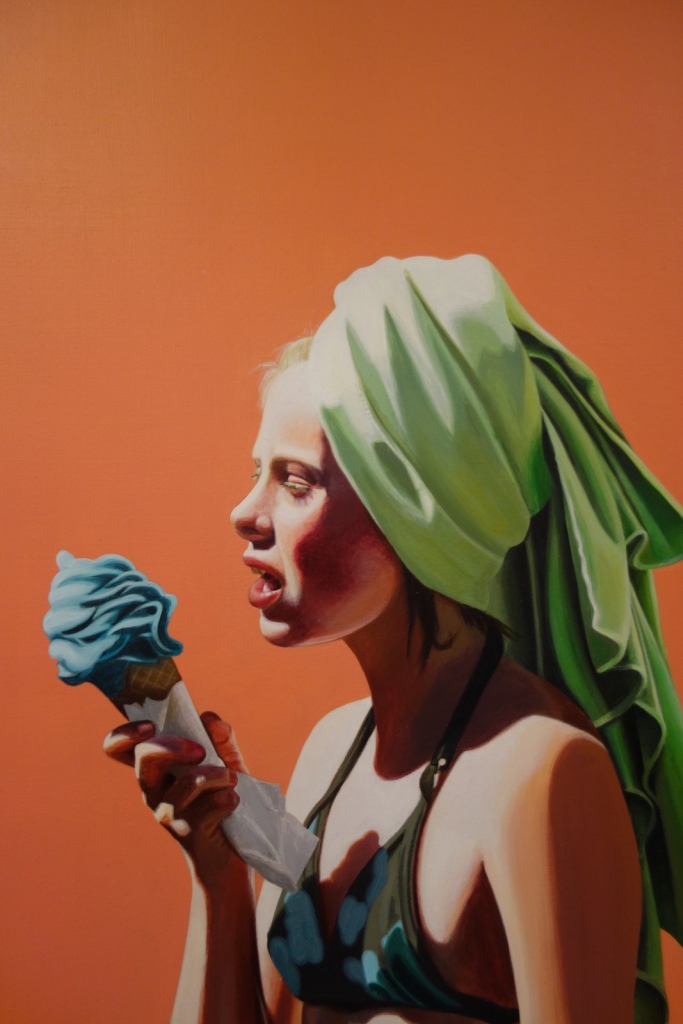 Perhaps you will recognize the man counting his change while his vanilla cone tilts dangerously or the child lost behind a forest of passing cones or the lady whose expression says, "But I don't even like ice cream!" My favourite is the Vermeer-like girl with a blue ice cream, instead of a pearl earring.
For further details see: www.odileoms.com.
.