L'artiste & son modèle (2012)
FILMED IN CERET
---
Places des Neuf Jets in Céret went back in time to 1943 under the German occupation.
Jean Rochefort is the painter, his young nude model is Spanish actress Aida Folch, and the artist's wife is a dazzling Claudia Cardinale.
Based on a true story, the Artist and the Model stars Jean Rochefort, Aida Folch and Claudia Cardinale. Set in 1943 occupied France, the story tells of an ageing hedonistic painter of female nudes and his relationship with beauty and beautiful women.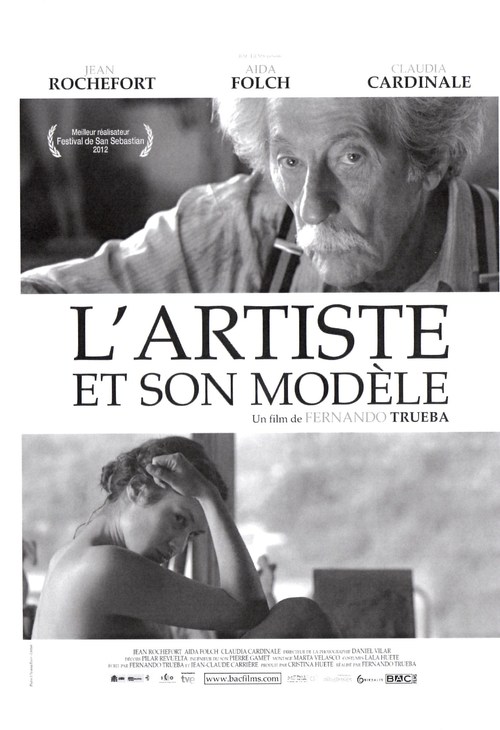 Summer of 1943 in occupied France. Not far away from the Spanish border, Marc Cros, aged and famous sculptor, lives peacefully with his wife. But he is tired. Tired of life and wars and hasn't worked in his country studio since the beginning of the war.
He finds the desire to work again and create his last masterpiece when a beautiful young Spanish girl comes knocking on his door after escaping a Nazi concentration camp. The girl turns out to be an escapee from a prison camp who helps resistance fighters sneak across the border to Spain.
She becomes his muse and he finds the motivation to work again.
Model and artist, while working, speak with simplicity and honesty of everything that surrounds them: life and death, the injustice of the war, youth and old age, the search for beauty in times of horror, the meaning and the need of art…
Some humour when a gang of local kids climb up the sloping forest hills to get a peep at the nude model and later get smacked around the head by an officious priest. Be prepared for lots of nudity as Mercè (Aida Folch) has her clothes off most of the time.
Not everyone's cup of tea, but if you live or holiday in the region, it's always a pleasure to see Céret and surrounding area on film.