What should property buyers do when it comes to getting advice?

The purchase of a property in France involves a substantial financial commitment, yet too often buyers know surprisingly little about the product they are buying.
It is not unknown for misunderstandings and errors to arise at any stage during the French conveyancing process. You need to understand the imperfect legal framework within which you must operate, and the steps you should take to ensure that you get what you pay for.
Although all problems can never be totally eliminated, some elementary precautions can be taken to reduce them. What is important is that you should be able to make informed and objectively based decisions – rather than trusting to luck – and have some measure of control over what must be done to protect your interests without undue time and cost.
For example, you should always obtain separate independent legal advice, ideally before you have even found a suitable property to buy . If not, separate independent legal advice should be taken before you sign any document – however innocent it appears – which can make the sale of the subject property legally binding on you. Do not leave things till the last minute. Many lawyers are unable to accept new instructions which require immediate action.
What does "legal advice" mean?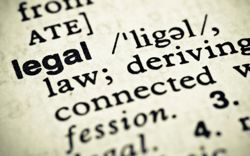 The term 'legal advice' includes advice on how owning property in France will affect the rights of your spouse, children or others. It is important to take advice from bilingual lawyers experienced in all aspects of French conveyancing, who will make sure that you understand the provisions of any legal document you are invited to sign, and that the most advantageous terms possible are negotiated on your behalf.
'Separate' and 'independent' legal advice mean someone who will only act in your best interests, and has no legal connection or other profit-sharing arrangement (e.g. agency or partnership) with the seller and/or estate agent. Otherwise a conflict of interest could arise.
A conflict of interest occurs, for example, when a lawyer has competing professional or personal or financial interests that would make it difficult for him to fulfill his duties fairly. It may therefore be difficult for a notaire (the French lawyer who deals with French property transactions) or any other lawyer employed/recommended by an estate agent to provide you with independent advice, especially when the agent/employer stands to gain a hefty commission on the sale of the subject property.
Time and again we find that those who go to France believe that the notaire will perform the same function as a lawyer in England. This is mistaken and is the exception rather than the rule. There are reported cases of notaires and other lawyers deliberately ignoring or failing to investigate matters which could adversely affect the best interests of the buyer in order to assist the agent/seller.
Surely the estate agent or seller can be relied on to give advice to a buyer?
It is dangerous to take verbal or written advice from the seller or any estate agents involved. This is because they have a stake in selling the property to you, and their different interests do not necessarily coexist well with yours.
The parties to an unwritten agreement clearly have limited protection in the event of a dispute. It is important for you to have a clear and accurate record of any important statements, promises or representations made throughout your transaction. France is made up of 95 different departements. The town and country planning laws and other regulations affecting French property can vary markedly from region to region. Every property and its location have specific individual considerations to take into account.
If you speak fluent French, surely you can 'Do-it-Yourself'?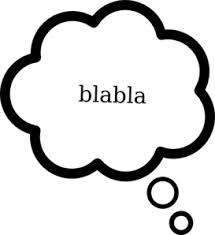 Those who want to carry out their own transaction without independent advice usually find it difficult if not dangerous to do so. At its simplest, the process demands a detailed knowledge of French land law and tax, French town and country planning law and French contract law.
On death, French realty is disposed of in accordance with French succession law (although new inheritance laws are imminent.) Because of the complex nature of this subject, it is advisable to make a French will.
If you are domiciled in the U.K., the process also requires a detailed knowledge not only of French succession law but also of U.K. taxation and inheritance law. Hence the need to obtain advice from someone familiar with the laws and practice of both systems and how they interact with each other, who can communicate with you in clear English and can also communicate with French professionals in the technical language they understand. There are lawyers in France/England who speak English/French to a high level, and many more who claim to, but do not. Having a bilingual secretary is not good enough.
Is conveyancing in France is like conveyancing in the UK?
Compared to the position in the U.K. the process of buying a property in France is relatively slow, and the personalities involved are not consumer-friendly. Many buyers do not have the patience and diplomacy needed for dealing with the various bureaucrats who deal with their transaction.
Many French professionals refuse to take full advantage of advances in information technology to speed up the process. Some are very reliable, but others have a habit of disappearing for days on end and for never sticking to deadlines that they themselves set.
Once the transaction is completed, the parties are bound to it, so they have only one chance to get it right. Interestingly, many buyers who carry out their own transaction without independent legal advice blame the estate agent and/or notaire for any problems that arise. Recourse to the French courts should always be viewed as a measure of last resort.
Is there any way you can bypass French law and procedure by (say) making the transaction subject to English law?
No. All legal documents relating to French property must be written in the French language and governed by French law. The parties cannot designate a different foreign law or language of their choice. If the French authorities feel your French is not sufficient enough to fully understand what is happening (e.g. you do not have a bilingual legal adviser) they may insist that you appoint a qualified translator throughout the transaction, the cost of which can be very high.
Expenses apart, translating French documents into English (or English documents into French) are often misleading. Literal translations usually make nonsense reading. To provide translations in wholly 'correct' legal phraseology implies that the French law attached to the wording used in the English translation is the same as applies to English law, which is often not the case. In any event, you are legally bound by the terms of documents written in the French language, not English translations. Independent explanation of the legal implications of these documents is therefore far more important.
Is a survey necessary in France?
No not by law. However, in most cases, it is recommended that you instruct an English speaking surveyor to prepare a written report on the general state of repair of the subject property. Using his skill and professional judgment in interpreting findings as at the date of his inspection, the surveyor will also endeavour to advise on any major defects found and appropriate remedial works where necessary. A more detailed survey is only recommended wherever serious defects are found.
It will not necessarily deal with or detail minor defects, which will not materially affect value or lead to significant deterioration of the subject property. Survey fees are usually based on time and depend on the type/size and age of the subject property.
What exactly is a notaire?
It is impossible for a buyer to do his own French conveyancing. The formal legal documentation required to transfer ownership of French realty (actes) can only be prepared by and signed in the presence of a notaire, who must be in practice in France. He will not protect or act in your best interests. In fact, the notaire represents both the buyer and the seller in the conveyancing process, so is required to be neutral. Although you are his client, and pay him his fees, the notaire is only usually answerable to the French State.
Does the notaire have hands-on involvement in every transaction?
No. Much of the day-to-day paperwork involved in a French conveyancing transaction is not handled by a qualified notaire himself. The person in fact dealing with your file is usually a clerc or a secretary.
Notaires rarely put their advice in writing, preferring to meet face to face rather than working via correspondence. There are very few notaires who can both speak English very well and have a detailed knowledge of UK law and procedures. Most notaires do not see their remit as giving advice. Any advice given to a buyer will not usually be volunteered by the notaire. It will instead only be given if the buyer asks the notaire specific questions. This presupposes that the buyer knows what questions to ask in the first place!
Where the buyer is a foreigner, even the most assiduous notaire may not appreciate the level of ignorance about French law and practice shown by his client. This is particularly so when questions of joint ownership and succession are concerned.
In England, lawyers are aware – and usually take steps to ensure – that when advising those who seem to have little knowledge of the English legal system or indeed the language, their advice has been understood. This duty has been confirmed by the House of Lords in a 2002 case where the client was Ugandan and did not speak English. The House of Lords made clear that it was a requirement that special steps should be taken in advising people like this.
In France, however, although the Montpellier Court of Appeal decided in 1997 that in advising my English client, notaries were under a special duty and obligation to ensure that their advice has been understood. In France there is no doctrine of cases being binding as there is in the UK, and so the decision of the French Court is for guidance only. In the UK a lawyer cannot accept instructions to act for two or more clients (e.g. buyer and seller) in the same conveyancing transaction where there is a conflict or significant risk of conflict between the interests of those clients.
In France the notaire (who can also act as an estate agent) usually acts for both the buyer and the seller. It is understandably difficult for a notaire to act in the best interests of you (a stranger) if he has known the seller and/or the estate agent for many years. Even if a notaire is instructed at an earlier stage, his obligations are limited. For example, he will not find out if there are any plans to put a new motorway through or near the property.
The notaire will not routinely make what are described as 'preliminary enquiries' of the seller. This is done at the beginning of the transaction by sending a set of formal questions that have arisen from a reading of the purchase contract and an inspection of the seller's title documents. The enquiries made at this stage usually cover matters concerning the ownership of boundary walls, rights of others to cross or use the subject property, planning problems, mains services and disputes involving the property, among other issues. In the case of an apartment or other leasehold property, several different specific questions should be asked. These enquiries are important because the seller is only under a limited duty to volunteer defects in the subject property.
Lawyers in the UK sometimes complain at the bad press they get. This is nothing compared to the reputation of the notaire within France itself. It is not reassuring to note that, according to French statistics, more than 80 per cent of buyers and sellers (of any nationality) are unhappy with the level of service provided by their notaire. The rules of conduct of a notaire are enforced by the local Chambre in which reside all the necessary disciplinarypowers. However, the profession is zealous in the protection of its members against complaints made by the public, which rarely have a positive impact. A notaire may be sued in negligence but it would be fair to say that this is not a course of action which is likely to result in success.
What do you do if you have a dispute in France?
You must instruct a French barrister (avocat). This branch of the French legal profession deals mainly but no exclusively with contentious matters. Legal disputes relating to French property are always subject to the exclusive jurisdiction of the French courts. Since an excellent rule for the non-French to observe is never to become involved, if it is at all possible, in litigation in France, an avocat is not a professional whom you are likely to meet. Litigation in France can be extremely slow and the French have a tendency to appeal any unfavourable decision since this puts off the evil day for a long period. Even if you win the case your avocat's fees must usually be paid by you in full and not by the losing party.
The seller does not have to disclose very much information to the buyer.
The Caveat emptor rule ('let the buyer beware') is a cornerstone of the French conveyancing system. Under this rule, the seller is not generally obliged to reveal the existence of physical or any other defects in the subject property.
The seller gives no guarantees or warranties about the state of the subject property, and it is of course for these reasons that all buyers should obtain their own independent written survey report before entering into a legally binding commitment.
Although the seller must by law disclose to the buyer any matters adversely affecting the subject property which only the seller knows about (e.g. seasonal infestation of ants), it is unlikely that the seller will tell you that he is putting the subject property on the market because a new battery chicken farm is to be set up in the field opposite.
The seller is not legally required to reveal anything either about the locality or about the subject property which the buyer could either have discovered for himself (e.g. a crack in the wall which may indicate subsidence; or a right of way over the property), or by making enquiries of the planning or other appropriate authorities, for example that the building or renovation works carried out by the seller are not in breach of French planning law.
On the other hand, the seller is under an obligation to give honest answers to direct questions: for example whether there have ever been any problems with dry rot, whether buildings insurance cover has ever been refused and if so why or whether there have been past and present disputes with neighbours giving rise to complain about noise. If you can prove that the seller does not answer truthfully – hence the importance of written evidence – and you can show that you relied on those answers, you can sue him.
Similarly, if the seller has taken steps to cover up a physical defect (e.g. rendering over a crack in a wall) then this might be deemed to be a fraudulent misrepresentation. The misrepresentation would be that the subject property is free of that defect and as a consequence the seller could be liable.
As previously stressed, however, recourse to the French courts should however be viewed as a measure of last resort. If you have the misfortune to discover these or other problems at an early stage, before entering into a legally binding commitment, you will at least save yourself a lot of distress.