For a true 'pieds dans l'eau' experience.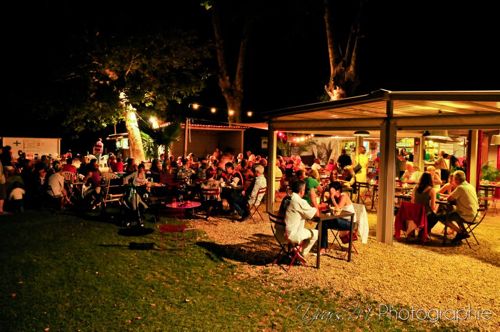 Guinguettes grew up around Paris in the 18th century, small outdoor bars selling cheap white wine known as 'guingue', and originally found mainly along the banks of the Rivers Seine and Marne.
They quickly became popular, particularly on Sundays and holidays – open air taverns, where tired workers could get away from the town, let their hair down after a hard working week, eat, drink, flirt, dance, and relax – a river side outing, simple, local cuisine, live music and a great atmosphere.
Think Renoir, 'Luncheon of the Boating Party' and you've got it!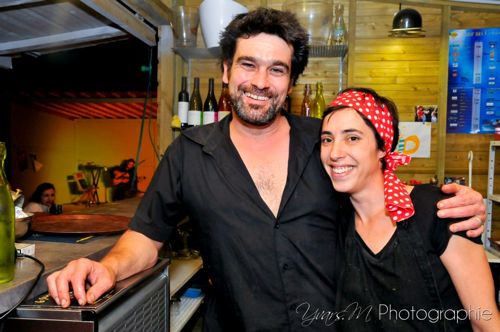 With the opening of La Guinguette, charming Catalan couple Fabien and Anicée are fulfilling a dream they have created together – their own little piece of old France nostalgia. Their welcome is warm, their good humour infinite, and their proud smiles a reminder that we should always follow our dreams.
Supervise the kids lakeside, while sipping your pre-lunch apero, or watch the sun go down over the lake, as dinner is served to the sounds of accordion, jazz, swing, gypsy manouche, dance, vocals….
04 68 37 58 70
06 84 78 83 69
www.laguinguettedulac.com
EVERY WEDNESDAY FROM 20H
Dinner-Concerts Jazz, swing, gypsy manouche, accordion, vocals…
EVERY SUNDAY FROM 15H
Tea dances by the lake
Also around the lake in July and August…..
Join Helena and Alicia on Monday and Wednesday evenings for Nordic Walking and yoga Pilates. Find out more on 04.68.87.38.34