National Nature Reserve of La Massane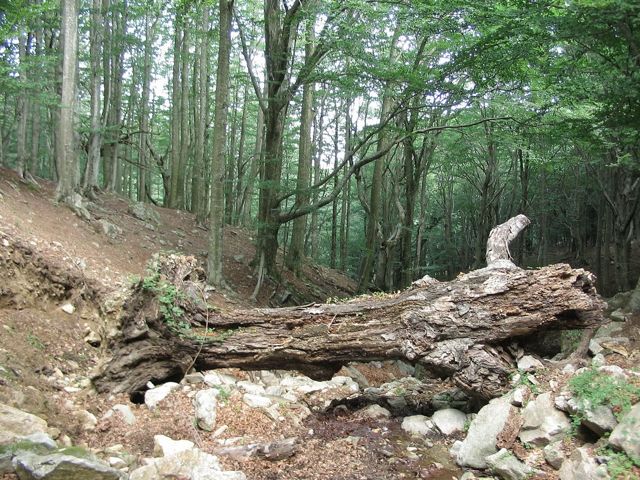 Also called La forêt des Couloumates
A 'remnant' forest – La forêt des Couloumates (La forêt de la Massane) – runs along the ridge of the Albères comprising roughly 300 hectares at 600-1100 metres above sea level and is the only one in the Pyrénées to have survived the ice age intact.
It is of international scientific interest, under the responsibility of the "Association des Amis de la Massane, Laboratoire Arago, Banyuls-sur-Mer.
It starts 5 kilometres from the sea and extends up to the Col du Perthus (290meters above sea level), constituting an 'island' isolated from the rest of the Pyrenees.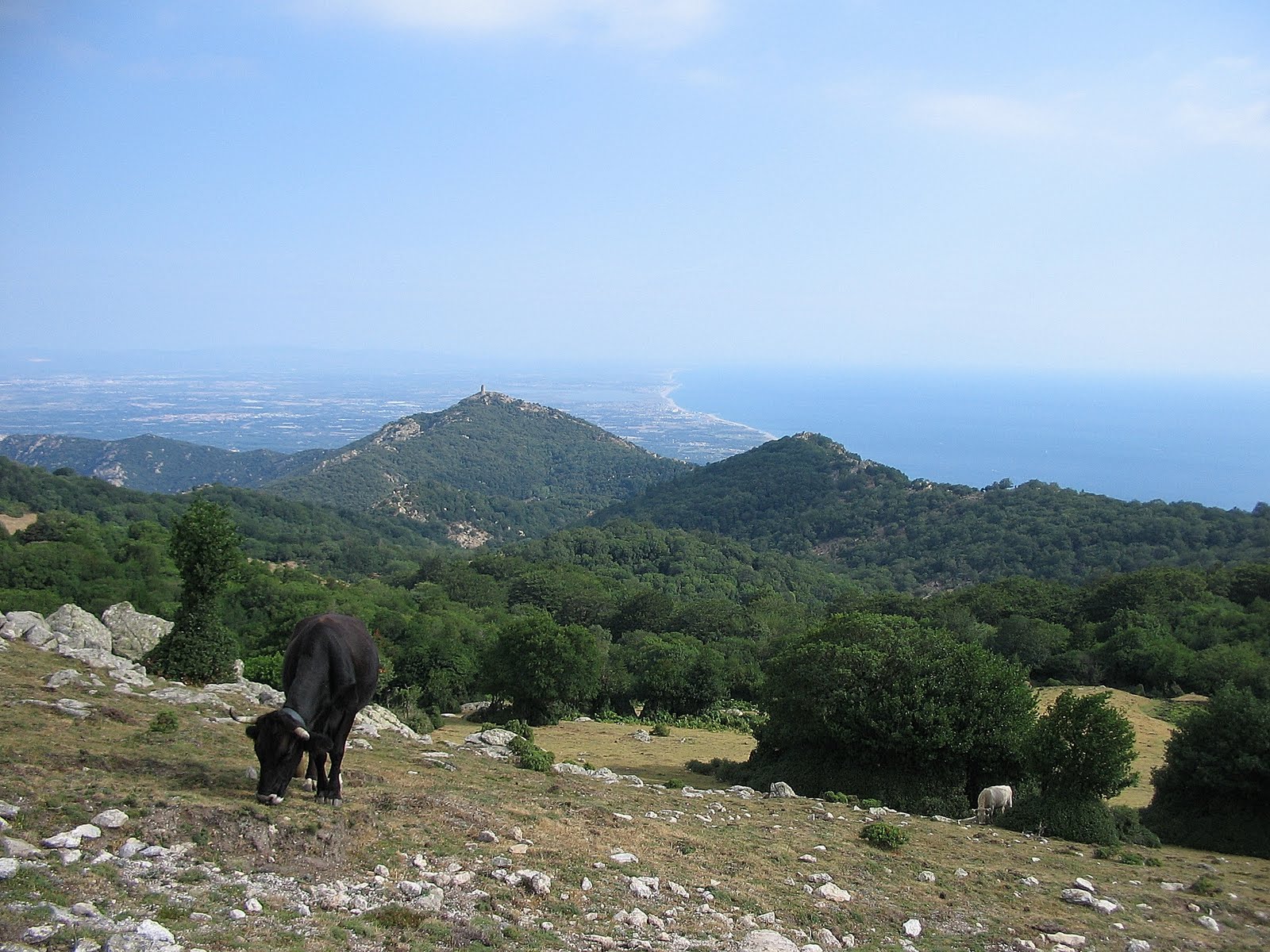 Due to the fact that this forest has remained untouched and unexploited since 1890 (vegetation – including trees – is allowed to die and decompose in situ), it harbours an exceptional number of endemic species of flora, saprophytes and fauna.
It is a Mecca for naturalists – especially those interested in Coleoptera (butterflies and moths) of which 1256 species (many endemic only to this tiny area) have been counted within an area of 15km2!
Other invertebrates, such as certain micro-arthropods are of very ancient lineage (living fossils) of which the nearest relatives are found in the Carpathian Mountains !! They constitute the base of a food chain which maintains an exceptional number of bird, animal and reptile species. READ ABOUT THE PAINTED FROG
People walking in this area are requested to respect this forest and not to depose any rubbish, nor disturb the 'local residents – which means, for example that bands of loud picnickers or joggers are definitely not welcome !
Enjoy a silent slow amble through this local treasure, keeping your eyes and ears open, your nostrils alert for the scents of antiquity and your minds open to the wonder of unspoiled nature. There is not much left in this world and we are very lucky to be able to share a part of it !
---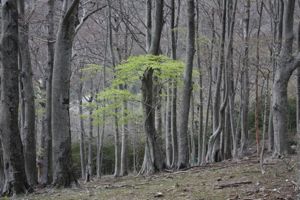 The National Nature Reserve in the Albères was created in 1973, a protected area with numerous walking trails, and a rich historical heritage.
Its scientific value is also important, as work is constantly going on in this open-air laboratory.
Covering 336 hectares ranging between 600 and 1154 meters with 6467 different species (mainly invertebrates) listed, the reserve ranks in the top third of the richest sites in Europe in terms of number of species per square meter!
In 1959, a weather station was installed to study climate change in the reserve and to measure the impact of changes to the forest through droughts, heatwaves, gales , snow, frosts , heavy rain, etc.
For this, an observation network of 50,000 trees was created, to measure the specific consequences of climate events on the forest.

Used regularly as a reference by scientists worldwide, the Nature Reserve always has something going on; a study of birds, bugs and bees, a project on the genetics of the beech to evaluate possible changes in the natural selection of the species….
Enjoy it – but take care. The forest of La Massane is described as 'a fragile old lady who needs continuous care'.



It is everyone's duty to protect her. Visits are free, but too many visitors can significantly disrupt the ecosystem, as every year, 30,000 visitors flock to La Massane.
Wild fires, littering and unauthorized camping (only bivouac camping is allowed, usually at the refuge des Colomates) still cause too much damage to this fragile environment.
More info:. 04 68 88 12 18