Although February in the Vallespir isn't as cold as some parts of the world, a comforting soup is always welcome on a winter's day. A visit to Amélie Farmer's Market, its organic vegetable stall stacked with seasonal produce, and I'm ready to go with this hearty minestrone soup!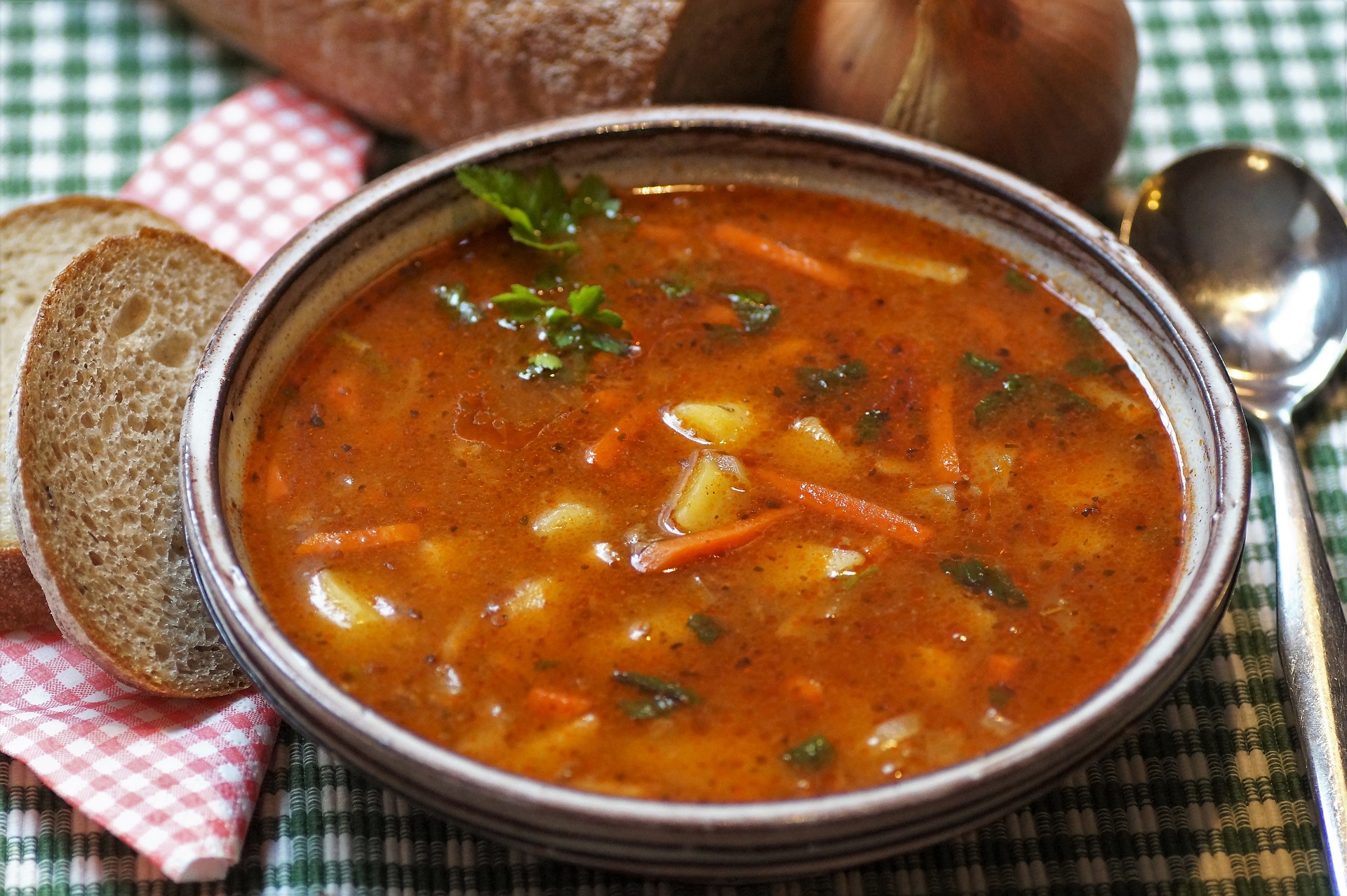 INGREDIENTS
100g dry haricot beans soaked and simmered til soft….or a 400g tin
2 onions or 6 spring onions trimmed and finely sliced
1 stick celery, finely diced
4 green garlic, trimmed and finely sliced (or 3 cloves garlic, finely sliced)
50g everyday extra virgin olive oil
400g tin of chopped tomatoes
2 slow cooked leeks, drained of extra oil
2 litres chicken or vegetable stock
100g soup pasta (eg any tiny pasta)
Parsley, roughly chopped
100g young spinach leaves, roughly chopped
METHOD
Sweat the onions, celery, garlic, oil, about 50mls of water and a generous pinch of salt in a large pan, covered, over a low heat until completely soft and sweet smelling (include the leeks if you haven't pre-cooked them). After 30-45 minutes, remove the cover and continue cooking until any excess water has evaporated.
Pour in the tomatoes including any juice, bring back to simmer and continue cooking uncovered until the juice from the tomatoes has started to evaporate and the tomatoes have started to turn a slightly deeper red, around 15-20 mins.
Add the drained cooked beans, the slow cooked leeks and the chicken stock, bring to a simmer, tip in the pasta and bring back to simmer, then cook until the pasta is tender.
Grind in lots of black pepper and just before serving, stir in the parsley and the spinach.