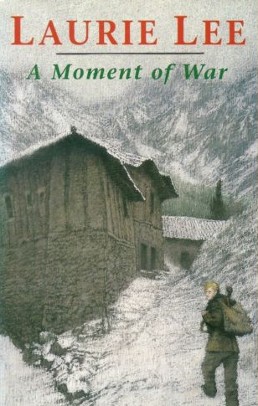 You may well have heard of Laurie Lee's famous «Cider with Rosie", a well known A Level lit study in the 60s and 70s, but did you know that it is one of a semi-autobiographical trilogy?
In 'A Moment of War', the final book of the trilogy, (Cider With Rosie (1959) and As I Walked Out One Midsummer Morning (1969), Lee describes how he set out for Spain in December 1937, to fight for the Republican cause.
Unable to find a 'passeur' to help him to cross the Pyrenees, he eventually crossed alone in a snowstorm, 'carrying just a violin and a saucepan' to rejoin the Spanish Civil War, passing through Céret, Las Illas, Banyuls and Port Bou..
Imprisoned and condemned to death when Republican sympathisers took him for a Nationalist spy, he was released after a lucky encounter in prison. The rest of the book tells of his experiences as a Republican soldier in Figueres, Valencia, Tarazona, Madrid, Teruel and Barcelona.