The first solar furnace in the world –
Mont Louis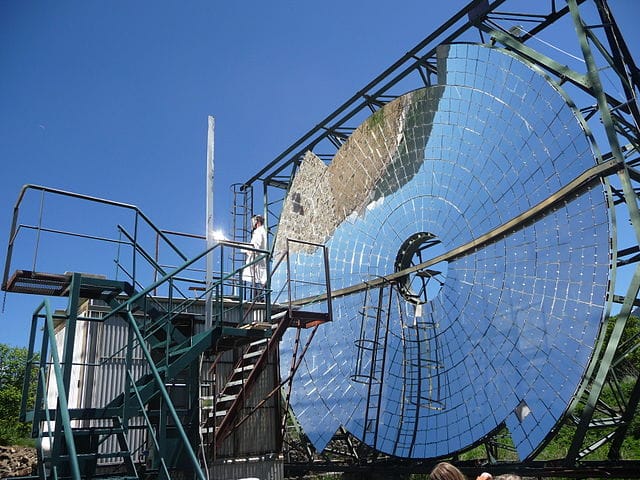 The solar furnace (four solaire) in Mont Louis, built in 1949 by professor Félix Trombe, was the first solar furnace in the world, an enormous construction of 1420 mirrors. This dual reflection solar furnace has been in steady evolution over the past 50 years and in 1993, was taken over by the company 'Solar Furnace Development'. Along with continued scientific research, they are the first company to use a solar furnace for industrial and manufactured products such as the firing of ceramics, and bronze and alluminium products. One of the first commercial objects manufactured there was the whistle for the petit train jaune. Pottery and bronzes manufacture at the four solaire can be bought in the souvenir shop on site.
Each year, more than 30,000 visitors are fascinated by the solar furnace in Mont-Louis. A programme of experiments and demonstrations are part of a guided visit, for example the concentration of the solar rays to produce temperatures between 2000 °C and 3500 °C, the ignition of wood, melting of metal, and ceramic cooking.
Visits and demonstrations all year round
More info: 04 68 04 14 89
Site
The biggest solar furnace in the world –
Font-Romeu-Odeillo-Via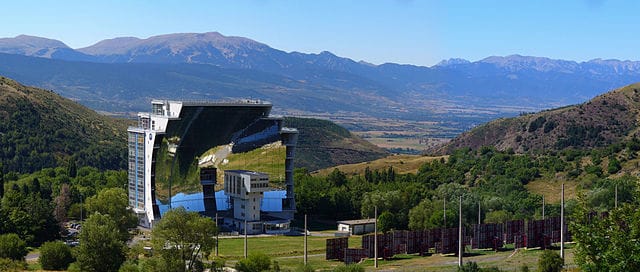 The solar furnace in Odeillo, built in 1969 by Felix Thrombe, is the largest in the world, consisting of a field of 10,000 mirrors, mounted on terraces on the surrounding hillside, which bounce the sun's rays onto a large concave mirror This focuses an enormous amount of sunlight onto an area roughly the size of a cooking pot.
Sixty-three heliostats direct the rays of the sun onto the parabolic mirror of almost 2000 square metres. The solar energy can produce temperatures in excess of 3200 degrees Centigrade, unique in the world.
The location was chosen due to the air quality and the fact that the region boasts approximately 300 sunny days per year.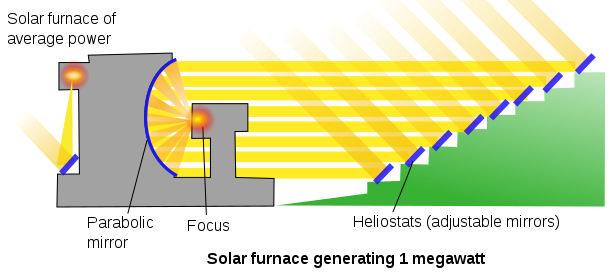 The immense parabolic mirror, tall as the Arc de Triomphe in Paris, reflects the countryside and sky, giving an ever changing patchwork view of the surrounding countryside that is beautiful and fascinating to watch…
An exhibition along with demonstrations of the working of the solar furnace, can be seen every day from 10h – 18h. Amongst other things, it explores the potential and actual uses of solar energy for domestic purposes, as well as solutions for the energy crisis. Interesting and educative and well worth exploring with the whole family from a science point of view.
Along with the exhibition, there are demonstrations and guided visits, lasting one hour.
Open to the public every day from 10h – 19h30 including Sunday (summer)
More info
Tel: 00 33 (0)4 68 30 77 86