Out for the day in the Haut Pyrénées
Les Angles
This pretty alpine village, huddled around the church of St Michel, and the remains of the XIII century chateau, overlooks a glistening Lake Matmale and offers attractive old houses, gites, and restaurants, combined with the modern buildings and equipment of an exciting ski centre.
Possible whatever the weather thanks to a battery of snow canons, there is a great snow park, downhill and cross country pistes catering for all levels in the only resort in the Pyrenees where the ski slopes descend through the pine forests into the old village itself.
There are two restaurants on the slopes, warm and welcoming, and a "Salle de Grillade" at the top of the télécabine where you can leave your own barbecue meat at the start of your skiing day and arrive to have it grilled and served for you at lunch-time!
Find out more about Les Angles here.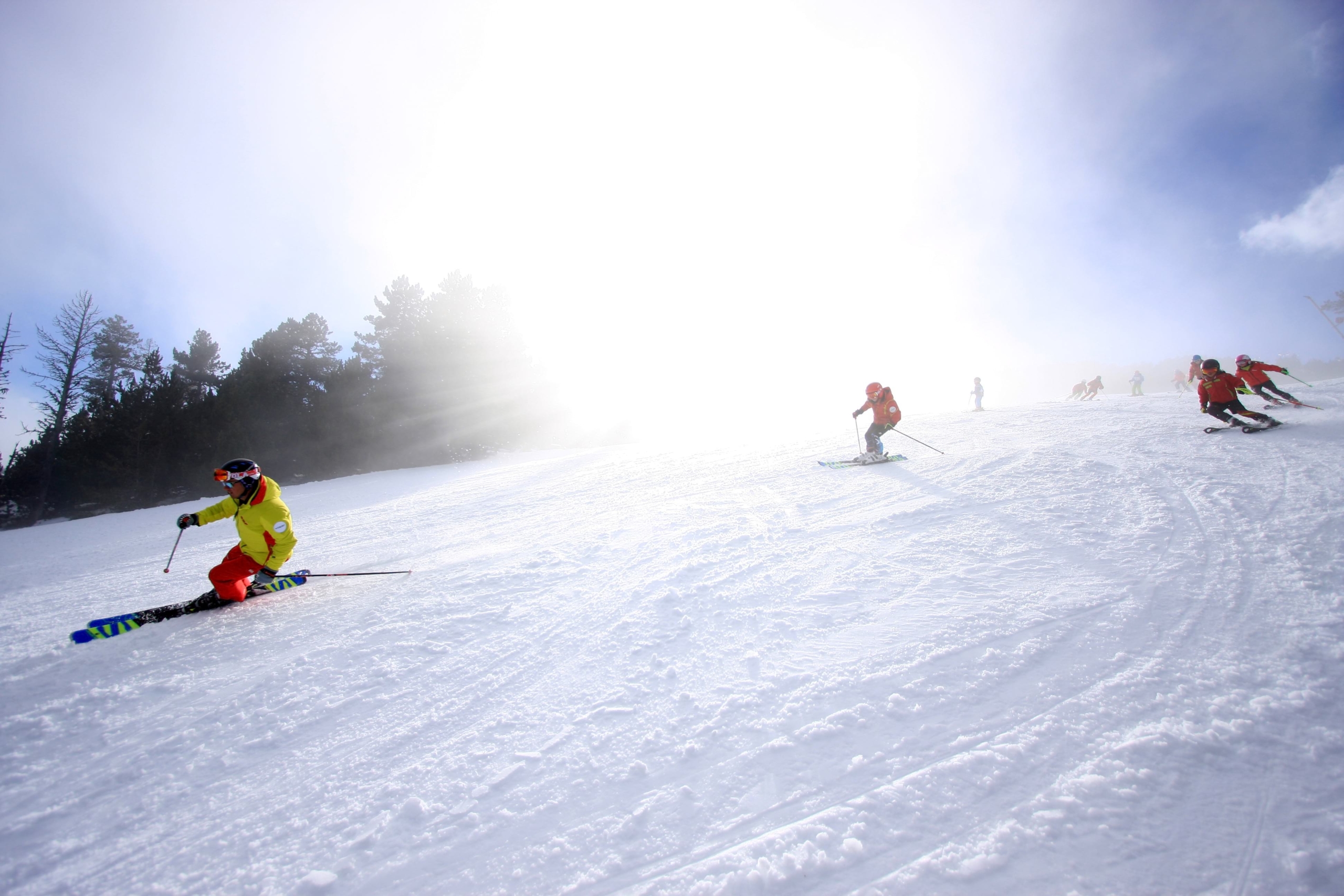 Font Romeu
Font-Romeu and Pyrenees 2000 is the largest artificially snow covered ski area in Europe with ski runs to suit all levels (downhill and cross country skiing), and the biggest snow making machine in the Pyrénées.
Find out more about Font Romeu here.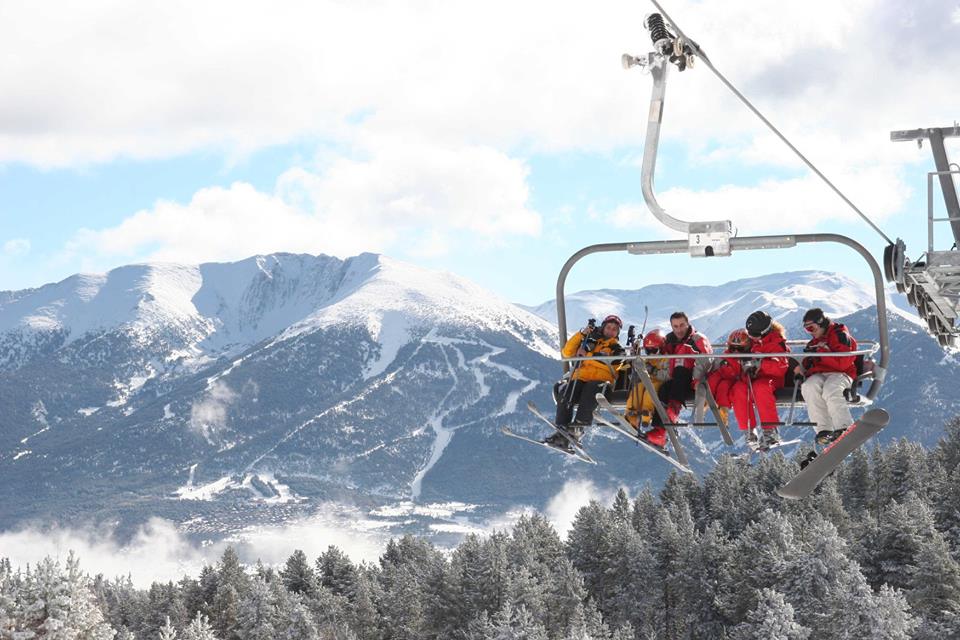 Formiguères
Is a safe and family-orientated ski resort. All the runs return to the base where a large cafeteria with vast sunny terrace, a crèche for under threes, sports and ski hire shops and the possibility to leave ski equipment over night make life easy and relaxing.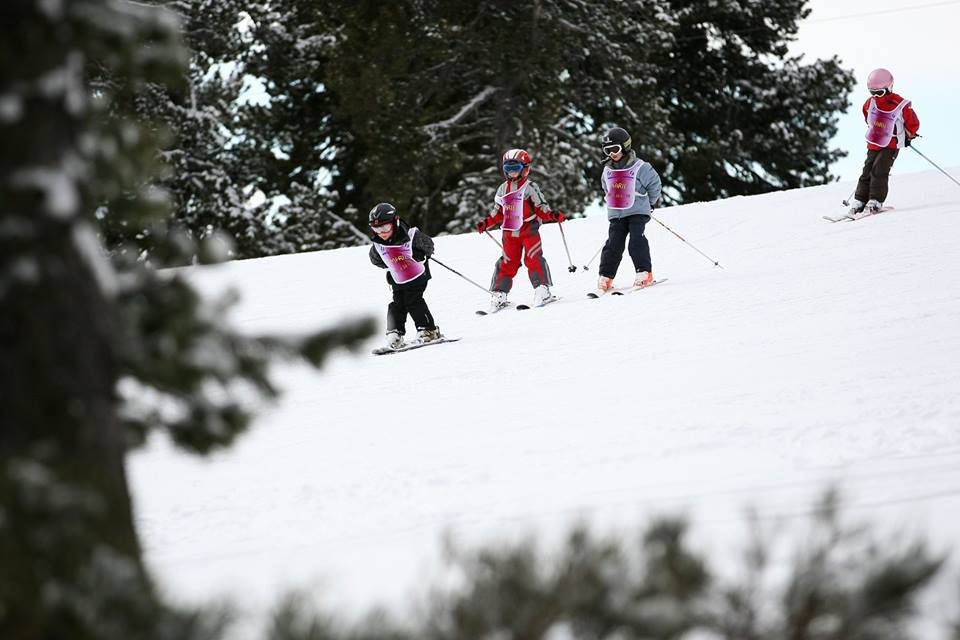 Porté Puymorens
Just a fifteen minute drive from Pas de la Case, it is often overlooked by skiers rushing to buy cheap booze & cigarettes. However, it offers a variety of different levels for such a small resort & its vast snow park attracts young snowboarders from all around.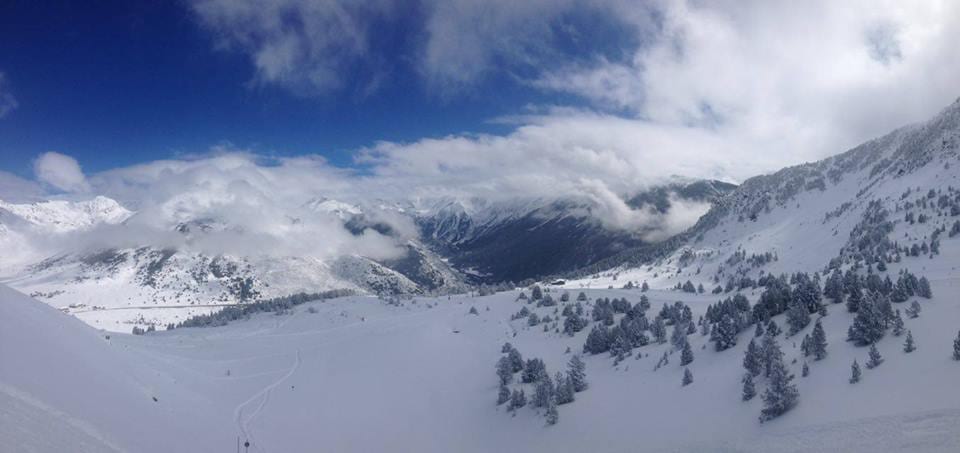 Puyvalador
With its lake of the same name, Puyvalador is the last village before the P-O drops into the Aude and boasts a chairlift which is open most of the year. Not the biggest skiable domain but in the right conditions provides some good "thru' the trees skiing.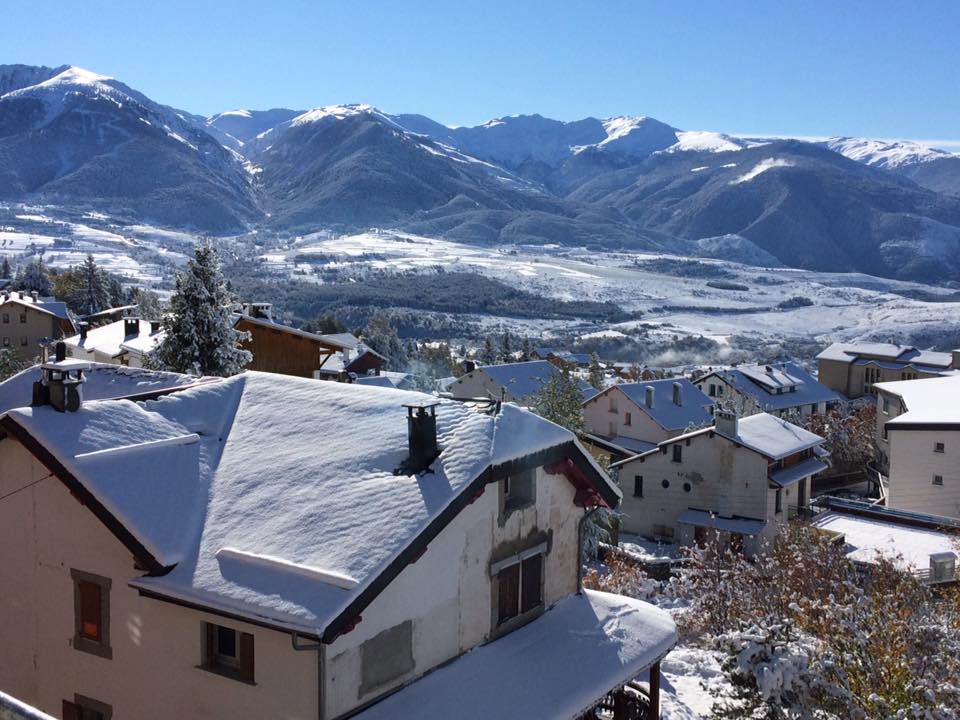 La Quillane
A family resort made up of just three small green runs and one blue, La Quillane is fabulous for first timers or nervous beginners!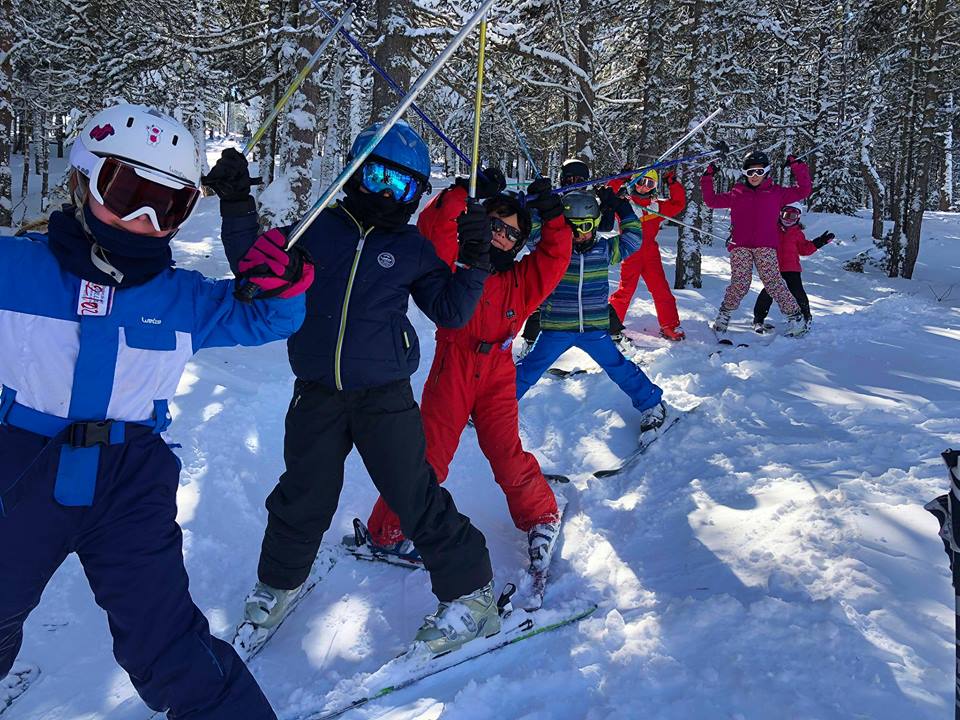 Cambre d'Aze
St Pierre dels Forcats (linked to Eyne) is the first resort on the way up the mountain from Perpignan & nestles at the foot of the impressive glacial cirque of Cambre d'Aze. Good for beginners and families.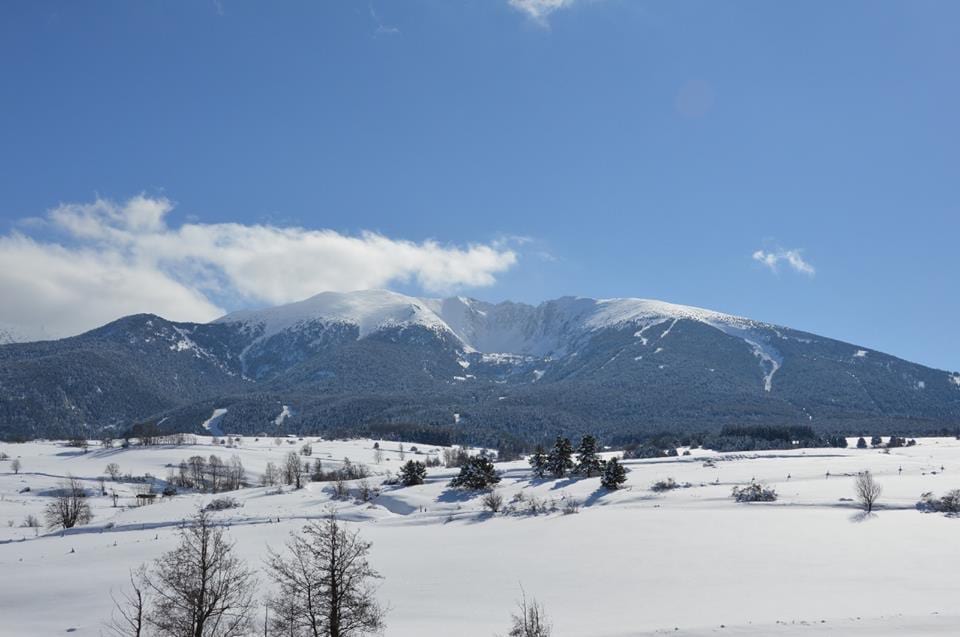 And if skiing's not your thing…
THE PARC ANIMALIER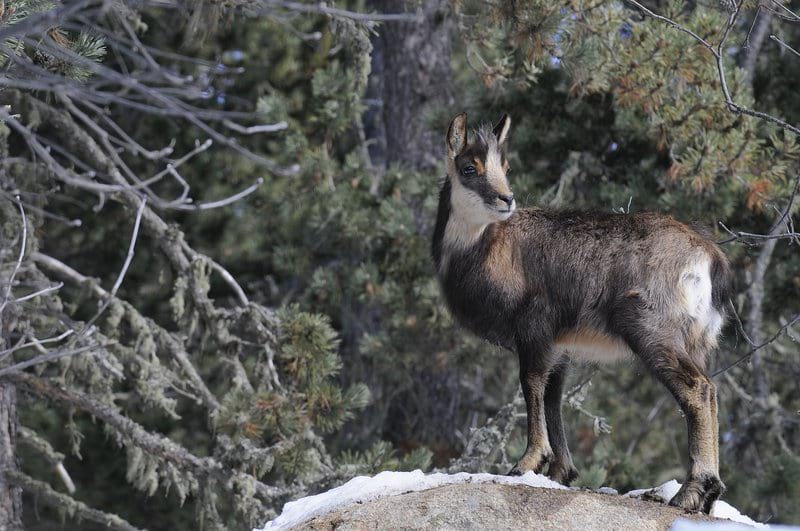 Boar, wolf, bison, bear, reindeer, marmotte and lizards in very large enclosures. Follow one of two walking circuits, the longer taking around one and a half to two hour, amidst local animals in their natural surroundings – a delight for all ages. Picnic spots (no food and drink on site so take your own) and beautiful views through to the lake and mountains. Take boots!
www.parc-animalier.faune-pyreneenne.fr
---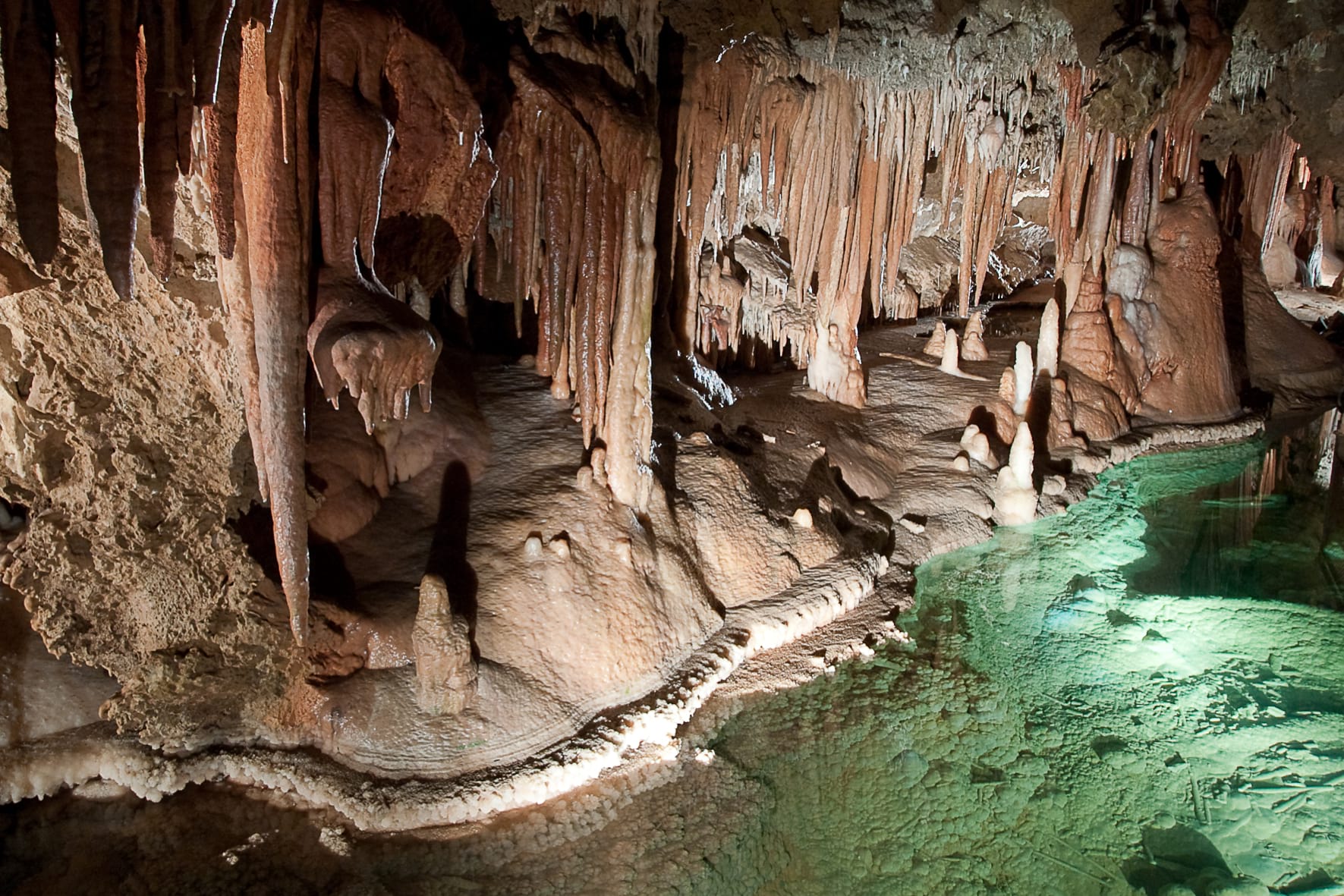 These nearby caves, fascinating and perfectly preserved underground world, are the highest in France and well worth a visit. Underground lake, hundreds of stalagmites and stalactites in a spectacular array of colours – and perfect conditions for maturing wine, so you can even taste as you visit!
www.grotte-de-fontrabiouse.com
---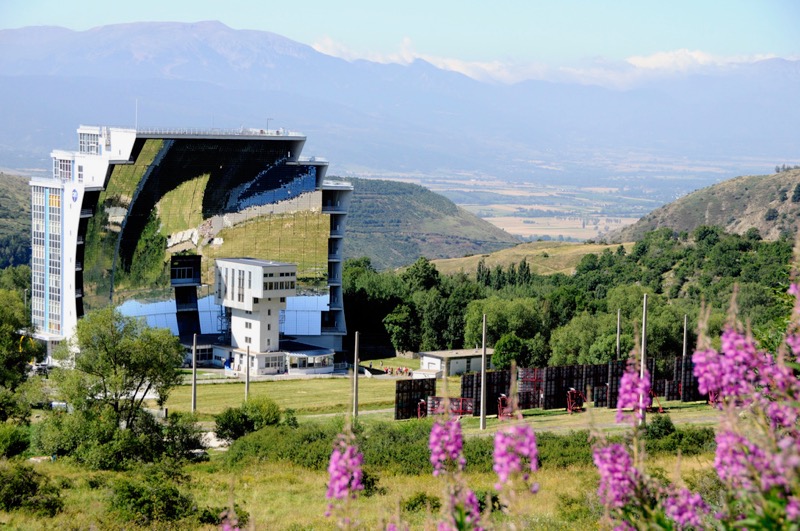 You could be mistaken for thinking the aliens have landed! The biggest solar furnace in the world, with its immense parabolic mirror, tall as the Arc de Triomphe, can produce temperatures in excess of 3200 degrees Centigrade – that's hot!Visit the all-year-round exhibition which explores uses of solar energy for domestic purposes, and solutions for the energy crisis.