P-O Life Arts Anthology
In times of crisis, we turn to the arts.
Picasso's Guernica, McCrae's In Flanders' Fields, even Newton's discovery of gravity… times of hardship give rise to great creativity and we're sure that our current situation is no different!
Each week we publish YOUR artistic offerings based on a chosen theme.
For our first edition, the theme of FREEDOM set the bar high but again, this week, we have some wonderful creations to share with you. Enjoy!
---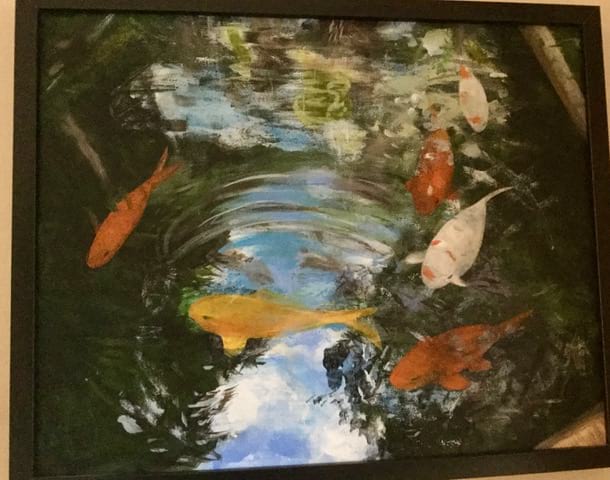 Lynn Hall
Lynn says:
It's in acrylic with a little collage using tissue paper for the fish. Thanks for keeping us entertained and our spirits up.
---

Nina Mclellan
Nina says : I created a watery mess in the living room, but really enjoyed it!
---
Sailing (anonymous)
The deep sky melts into the sea
The horizon forever extending
To other beaches, unknown to me;
Adventures, unrelenting.
Lost or free? That's for me to decide.
From calm shallows to open seas, I pass;
Medals and scars, memories survived,
Together standing proud before the compass.
Bustling harbours and ports, deserted shores:
Such rich adventures! And yet oft curtailed
As I cast off and continue my course.
But I ask not for wind in my sails;
The golden treasure for which I yearn
Is the journey itself: the chance to learn.
---
Graeme Frost
Graeme says: Here are a couple of "water" water colours.
---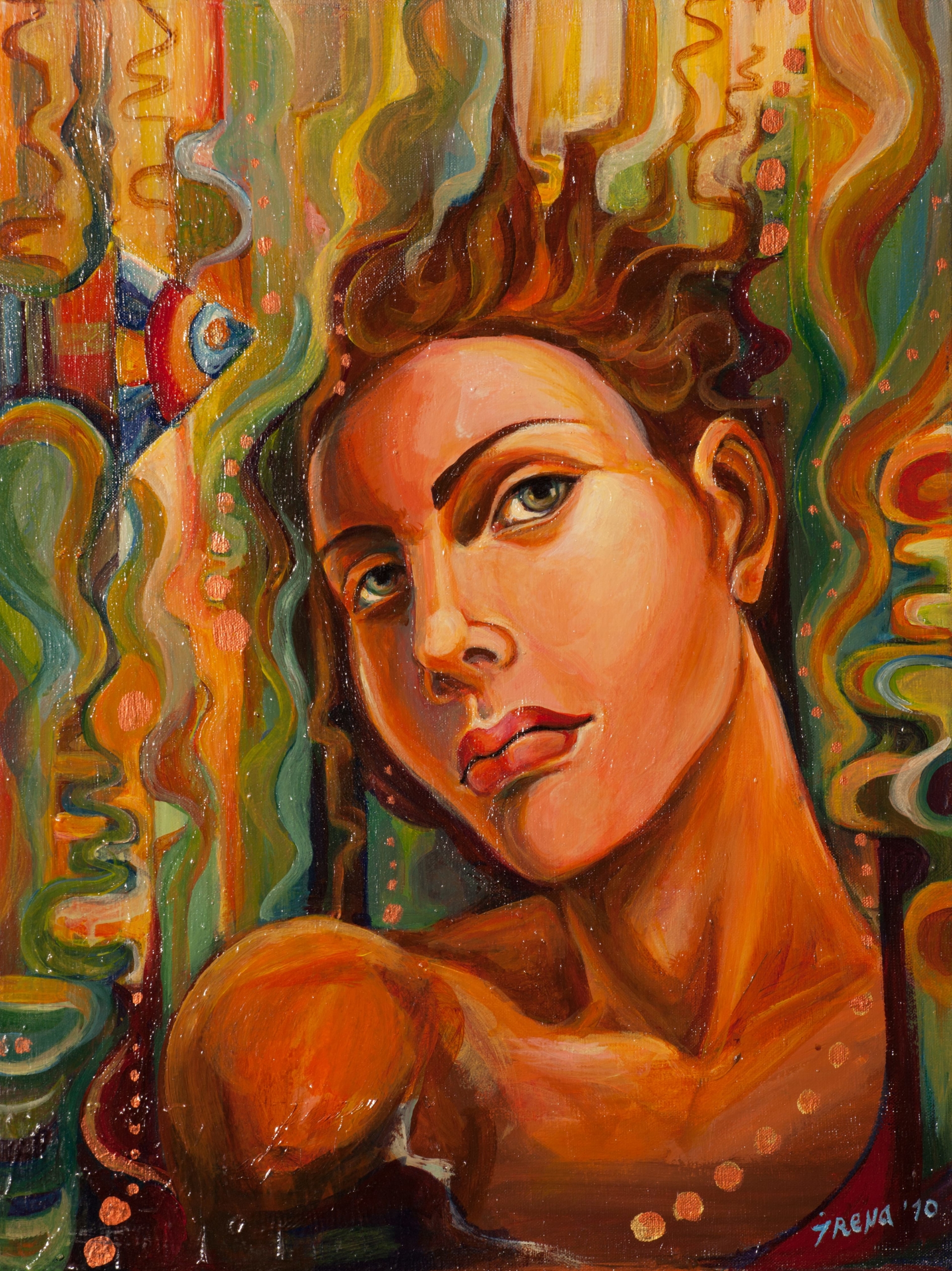 Irena Gapkovska gapkovskaart@yahoo.com
Irena says: This piece is called 'Take Me To The Water'. Water, the symbol of life, is also the source of rejuvenation ~ and as one of the elements of earth it is necessary for the existence of life itself. The symbolic associations, metaphorically presented "under the surface," are "washing away the sins" and being "free from the dust of daily life." Whereas the water is symbolic of life and rebirth, the erotic expression on the female face is also an important part of the painting, revealing the importance of love in the process of creating new life. Her face creates a specific mood and "modus vivendi" in this portrait by expressing wishful thinking about finding peace in the (inside) world.
---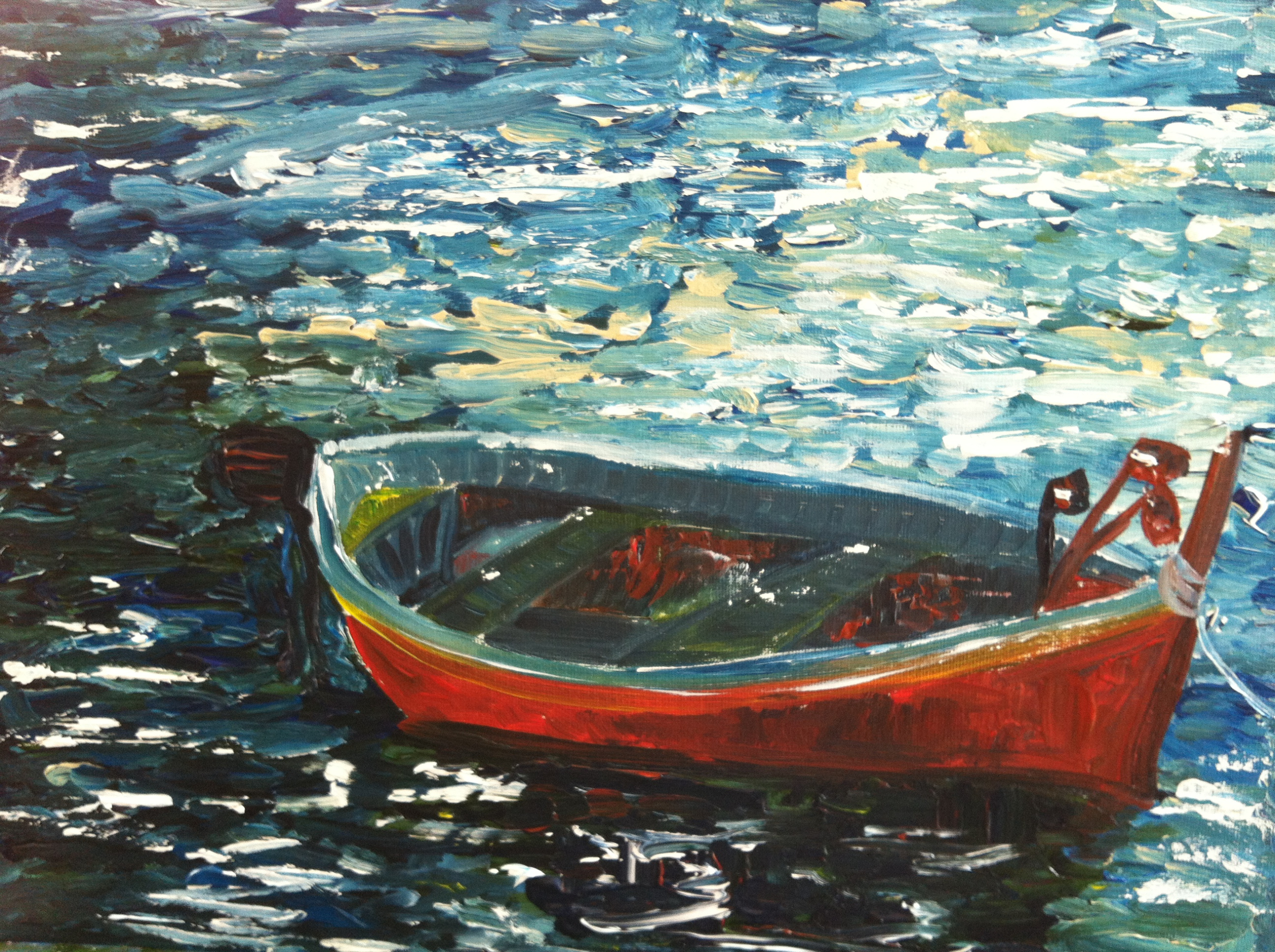 Ansua Dutta-Wystup www.theyogicgarden.com
Ansua says: This is a 40×30 cms acryl on canvas board, Manarola I was painted on spot in Manarola, Italy. I was mostly interested in capturing the play of light and shade on water.
---
All readers, whatever your medium or ability, are invited to send us your musings by email to laura@anglophone-direct.com, and they will be published in the following week's newsletter.
We're looking for poetry, drawings, paintings, short stories, sculptures, embroidery, music recordings or even face painting!!
The only rule is that the work must be YOUR OWN (if you prefer to remain anonymous, just let us know!)
Extra marks if your creation is P-O related, of course!
Let's keep the creative juices flowing, share a little beauty with our fellow readers and who knows, perhaps launch a budding career or two?!
So if you've been inspired by this week's collection, pick up you your paint brush, get out the guitar and send over your work before 12pm Tuesday 14th April.