Petrol and diesel prices in the P-O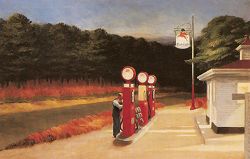 After a brief cut in petrol prices at the beginning of summer, pump prices are set to increase again by four to five centimes a litre, due to another rise in the price of crude oil.
The increase will bring prices back up to the level they were at before the cuts – around 1€51 per litre – so it's a good time to check in with the government web site giving petrol and diesel prices throughout the PO (and indeed throughout the whole of France).
Simply click on the map to be taken to a list of petrol stations in that region, their pump prices and the date the prices were posted.
The site leaves it to the petrol companies themselves to post their pump prices, which are updated on a regular basis, so it is only as good as the companies that update it. Not all service stations take part, and it has already been noted that some prices on the site do not correspond to the pump prices in the service stations, but on the whole, but it is an excellent indicator of maximum and minimum prices that you should be paying, and you could well find a bargain près de chez vous.