FRENCH LIFE
Property sellers beware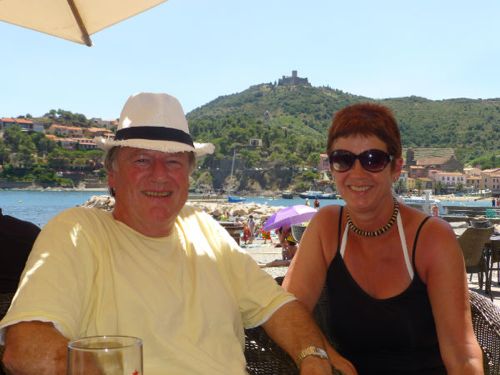 Oliver and Lisa Philips tell their story
In 2006 we bought an apartment in Collioure as a holiday home and investment for our retirement. Now in our 60s, and having enjoyed many visits, we decided the time was right to sell.
We placed it on the market in September 2012 and accepted an offer made through an estate agent in May 2013. We appointed an English lawyer who advertises himself as a specialist in French property law. His payment was required in advance.
A Compris de Vente was prepared by the estate agent and we duly signed and returned the contract which was forwarded to a Notaire in Argeles-sur-Mer to handle the details of the sale.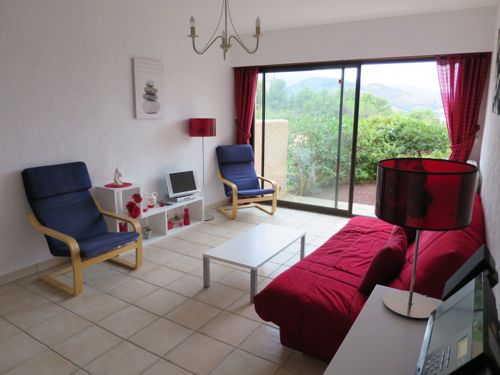 The buyer lives in northern France, and surprisingly had never visited our apartment, but knew the area and location, and wished to proceed before anyone else could place an offer. She duly signed and returned her part of the initial sale contract, but the deposit of €12,000 was not paid, the estate agent and our lawyer informing us that in France it is possible (though unusual) to pay the full purchase price on completion.
The date for final completion was set for 29th July 2013. We drove down through France the week before to clear the apartment of personal belongings, and met with the estate agent, who, for the first time, expressed some doubt as to whether the completion would take place; we now wonder what had prompted this doubt and what we were not being told.
As you will have guessed, our buyer did not turn up to the completion meeting and calls from the agent and the Notaire went unanswered. When the Notaire finally managed to get through several days later, she hung up.
After several more futile attempts to contact our buyer, the Notaire recommended that we send a 'huissier' (bailiff) to serve papers requesting her to sign a written cancellation of the contract which would then leave us free to re-market the apartment. The cost of this procedure was €450, payable by us. Until this was formally done, he would not allow us to sell to anyone else, in spite of the fact that we had another purchaser interested.
Our English lawyer had little to suggest other than we had to accept (through gritted teeth) whatever action the Notaire considered appropriate to annul the contract, so we paid this additional fee and awaited results.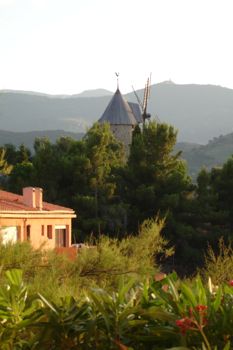 After more waiting and delay, the huissier finally managed to approach the buyer who refused to sign any cancellation, writing across the paperwork that she was expecting an inheritance and would soon have funds available for the purchase.
In November 2013 the Notaire gave her one further chance to complete, and set a date later that month to attend his office. Once more she failed to turn up with no explanation.
We dispensed with the services of our English lawyer when he informed us that he was not qualified in French law and we should take advice from the French Notaire.
Instead we employed an English-speaking French lawyer in Perpignan, who took the matter to Court on our behalf, at considerable cost, and finally, in February 2014, we were awarded €25,000 plus costs under the penalty clause of the sale contract. However the Court did not feel it within their power to cancel the contract, and so we STILL remained unable to re-market the apartment even though our buyer had totally defaulted.
So to the next stage: a huissier (same firm as previously) was appointed at our cost to investigate this woman and seize any funds. After yet more weeks, it transpired that she has no money or assets, does not own her own home, has no means of paying any penalty let alone purchasing our property, is being pursued by the French tax authorities, and has been in and out of hospital.
We now faced a further bill of nearly €4,000 to take the matter to Court again and were unable to sell the property to anyone else.
We are unable to use the apartment ourselves, are still paying service and maintenance charges as well as French tax, and nobody seems able to offer us a solution
In September of this year, just before the second court case was scheduled to take place, the buyer assured our French lawyer that she would visit the huissier's office within the next few days to sign an annulment. She did not. The tribunal therefore took place, but the judge in his wisdom ruled that as our so-called purchaser had not obtained representation she should be given another chance to have her say – and will reconvene the case in December. Crazy!!!!
How can French law allow this to happen? Each week and month that passes we are accruing further costs and are unable to sell until this mess is sorted out legally.
Additionally there seems to be no further action being taken against the buyer, and there seems nothing to stop her from doing exactly the same again to someone else. Sellers beware!