Puigcerdà
Founded in 1177 by King Alfonso I of Aragon, Count of Barcelona, Puigcerdà, meaning "Cerdanyan hill" in Catalan, replaced Hix (now a village in the French part of Cerdagne) as the capital of Cerdanya in 1178.
Located at 1,202 metres above sea level, by the river Segre, and just over the (non existant) French border, it's difficult to know when to stop saying bonjour and start saying holà!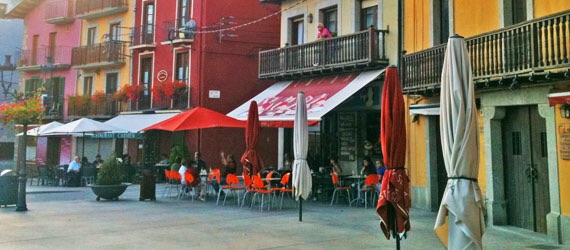 Puigcerdà was unique during the Spanish Civil War in having a democratically elected Anarchist council.
If you arrive like I did, on a winter's night in late December, from the slow calm of the small villages of Bourg Madame or Porté Puymorens above Font Romeu, you are in for quite a surprise. The town is crackling over the festive season! Bars and restaurants, classy shopping precincts, hot chestnuts and churros stands, bright lights, casino, floodlit frozen man-made lake (built in the 14th century to irrigate the surrounding farmland) with very cold ducks and swans…..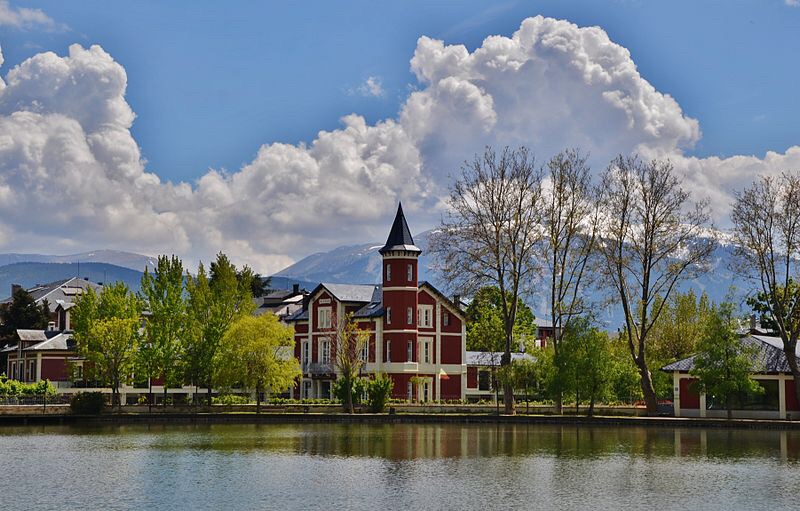 This town is apparently a great favourite with the Barcelonans, who buy holiday homes here and come up for weekends to ski or just chill.
For skiers, Puigcerda can be an excellent base for daily ski trips as long as you don't mind a 30 minute drive.
La Molina – Masella (Spain) and Font Romeu (France) are close by as well as Pas de la Casa (Andorra).
In fact, the plan, several years ago, was to to link Porté Puymorens, a fifteen minute drive from Puigcerda, with the vast skiing domain in Andorra, Granvalira, making it the largest skiing area in the Pyrenees, with a total of 270 km of pistes.
The project was abandoned but worth keeping an eye on for the future.