At first meeting, Gerard Magny, founder of Réso Bio, is a calm and quietly-spoken man….but once he starts talking about the organic produce that lines the spacious shelves of his chain of Réso Bio shops around the region, he lights up like a firework!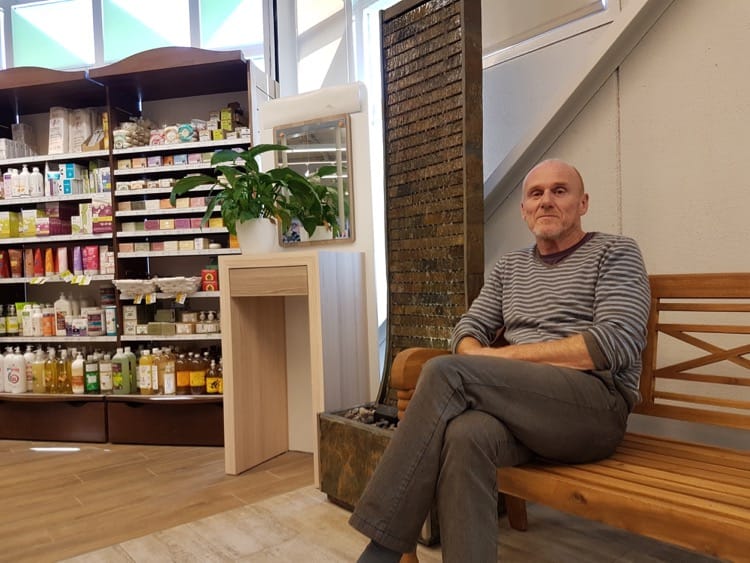 The latest addition to outlets in Le Boulou, Céret, and Cabestany is a large and airy shop next to Feu Vert in the Auchan complex.
Gerard is constantly fighting and negotiating with suppliers in order to offer affordable ways of consuming organic produce. With several shops, he has greater buying power. Prices are kept low, and wherever possible he buys locally.
Organic produce contains no pesticides, its nutritional value is typically higher than non-organic foods, it is environmentally friendly, and GMO-free. Staff in each Réso Bio shop are trained to help, advise, and answer your questions on the advantages of bio produce.
Register for one of their regular FREE workshops to learn more about organic produce and related topics – and it's a great way to improve your French listening skills!
But Réso Bio is more than just a health food shop.
Along with the usual organic produce, you will find ORGANIC COSMETICS, WINES, BABY FOOD, HOUSEHOLD PRODUCTS, PET FOOD, GLUTEN AND LACTOSE-FREE PRODUCTS AND BOTH VEGETARIAN AND VEGAN FOODS….and a special for me, not often found in France….. COTTAGE CHEESE!