TEST YOUR FRENCH –
and have a giggle with this silly joke
Un peu sexiste peut-être mais…….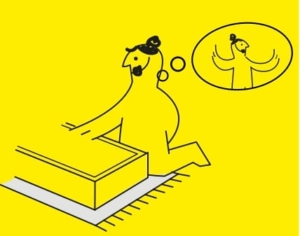 Une dame achète une armoire chez Ikea et décidé de la monter toute seule, pour montrer à son mari qu'elle peut.
Elle suit les instructions scrupuleusement et voilà, c'est fait. Elle en est très fière.
Dehors, dans la rue, un bus passe. Le sol vibre, l'armoire se met à trembler, et s'écroule! Oh là là!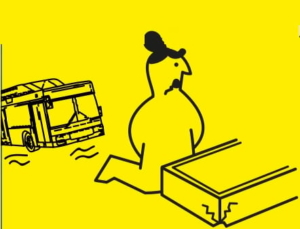 La dame n'est pas vaincue. Elle reprend le montage, suit bien les étapes l'une après l'autre, elle ajoute même un point de colle ici et là… Et voilà, c'est terminé.
Le bus, qui fait la navette, repasse et BADABOUM! L'armoire s'effondre. Sacré Bleu! (à la Del Boy Trotter)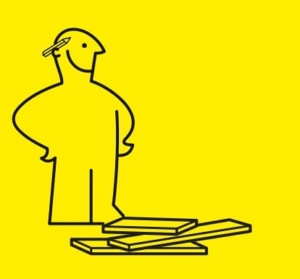 Ça suffit. Elle appelle le service après-vente Ikea qui lui envoie aussitôt un technicien.
Il arrive, pose sa sacoche, laisse son mégot dans le cendrier et assemble le coupable en un quart d'heure. L'affaire est réglée.
Le bus repasse, le sol vibre, l'armoire tremble, et tombe en miettes.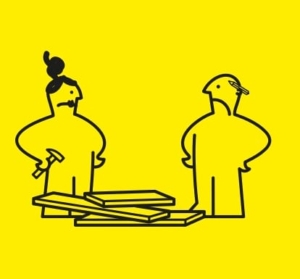 "Mais….c'est pas possible" dit le technicien. Il recommence le montage, cette fois avec de la colle super forte, des vis supplémentaires, de grands coups de marteau… mais quand le bus arrive le sol vibre, l'armoire tremble, et VLAN, elle se retrouve en mille morceaux.
Le technicien se fâche:
"Oh là là là là là là là là! Qu'est ce qui se passe? Je vais le remonter et me mettre à l'intérieur pour voir ce qui se passe quand ça vibre."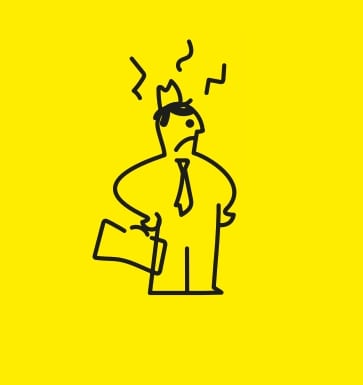 Et c'est à ce moment là que le mari rentre du travail.
Il voit la sacoche, le mégot, et demande à sa femme:
"Tu me trompes? À qui est cette sacoche? et ce cigare? Et cette armoire, c'est nouveau! Ton amant est là-dedans?"
Il ouvre l'armoire.
"Qu'est-ce que vous foutez là?
"Ben, vous n'allez pas me croire, mais j'attends le bus…"