Totems
By Ellen Turner Hall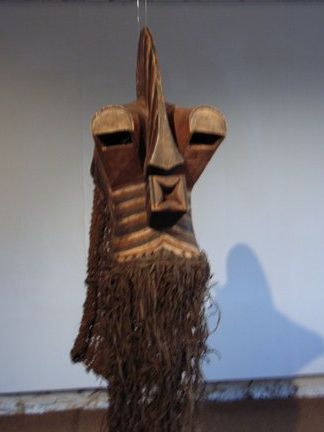 The "T" of Guy Ferrer's TOLERANCE greets you as you enter the exhibition in the Chateau Royal of Collioure. The sculpture is one of nine monumental letters composing the artist's one-word message of reconciliation and hope. What more fitting emblem for our troubled society?
"Vibrations Totemiques" , in the Chateau Royal of Collioure, the Maison de la Catalanité and the CastanGalerie in Perpignan, is curated by the gallery owner Roger Castang. His wish is to engage the public in an exploration of the "resonance between early ethnographic art and contemporary art".
A wide range of styles and cultures are presented, from anonymous shamanistic dabs of colour and notches on wood to sophisticated artists such as Patrick Loste and his mysterious horned men in black.
A haunting "cubist" mask from Zaire was created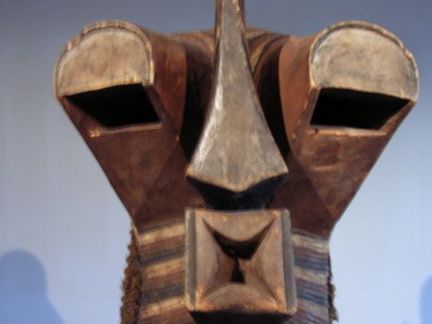 to help mediate between the world of the eternal spirits and the power of the temporal chief. What wisdom is hidden in its lidded gaze?
Find out for yourself! The expositions continue through the end of October.
Chateau Royal: 04 68 82 06 43, Maison de la Catalanité: 04 68 08 2935,
CastanGalerie : 04 68 34 03 67.