Tried and Tasted 10
Kings and conquerors have owned, admired and coveted the Roussillon plain's rich shattered limestone, clay and alluvial soils for thousands of years. Battles have been fought, flags raised and lowered. Romans battled Visigoths, French battled Spanish, Aragon battled Merovingian France.
The terroir is rich, productive, capable of fuelling empires. Worth fighting for!
Peaceful now but from early 1793 to July 1795 the Roussillon plain was a blood-soaked battlefield, Spanish forces pushed north as far as Peyrestortes though were never able to conquer Perpignan, with its impregnable walls, nor Collioure.
Despite, or perhaps because of, the fact that unsuccessful French commanders were sent to the guillotine, the French forces, aided by local guides such as Joseph Cassanyes, eventually won the day.
The kings of France and Spanish Aragon struck a deal. The plain was allowed to settle down to do what it does best… produce superb wines.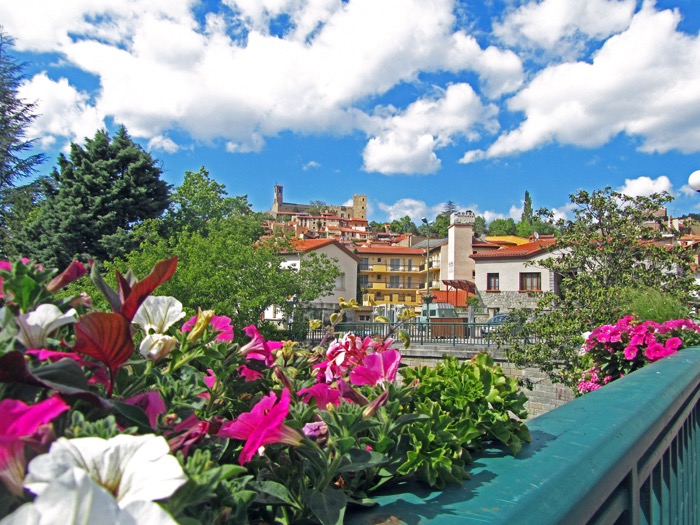 Located Near Thuir in the Aspres, amidst 60 hectares of vines, Château Lauriga was bought by Jean-Claude Mas in 2016. This ancient terroir has survived throughout the centuries and continues to produce great wine today – AOP Côtes du Roussillon (red and rosé), IGP Côtes Catalanes and IGP Pays d'Oc,
as well as fortified wines.
The Visit
Park right outside the cellar door. Stylish comfortable tasting room. Christelle's excellent english will steer you through the dégustation.
Open all year round, Monday to Friday, 9am – 1pm and 2pm – 6pm
The Wine
LE CADET – Syrah, Carignan, Grenache
Love this great fun, good value BBQ red, Garland's Strike up the Band big number in your glass. Plenty of pepper, red fruit and tannins. Grilled red or white meat, soft cheeses.
Serve 14 – 16°C
7–8€
SOLEIL BLANC 2018 – Grenache Gris, Macabeu blanc
Pale gold with green tints. The initial tsunami of peach and pear resolves to allow liquorice and spice to follow through. Structured enough to carry a spicy entrée, a hard grilled sea bass or a goat cheese salad. Plenty of structure so not too chilled.
14°C will be fine
12.90€
RIVESALTES AMBRÉ HORS D'ÂGE – Grenache Blanc, Macabeu, Muscat petit grain
Soft and powerful, Rich prunes, sweet dates, wild orange blossom. Spice. Foie Gras, desserts or as a digestive.
Around 11€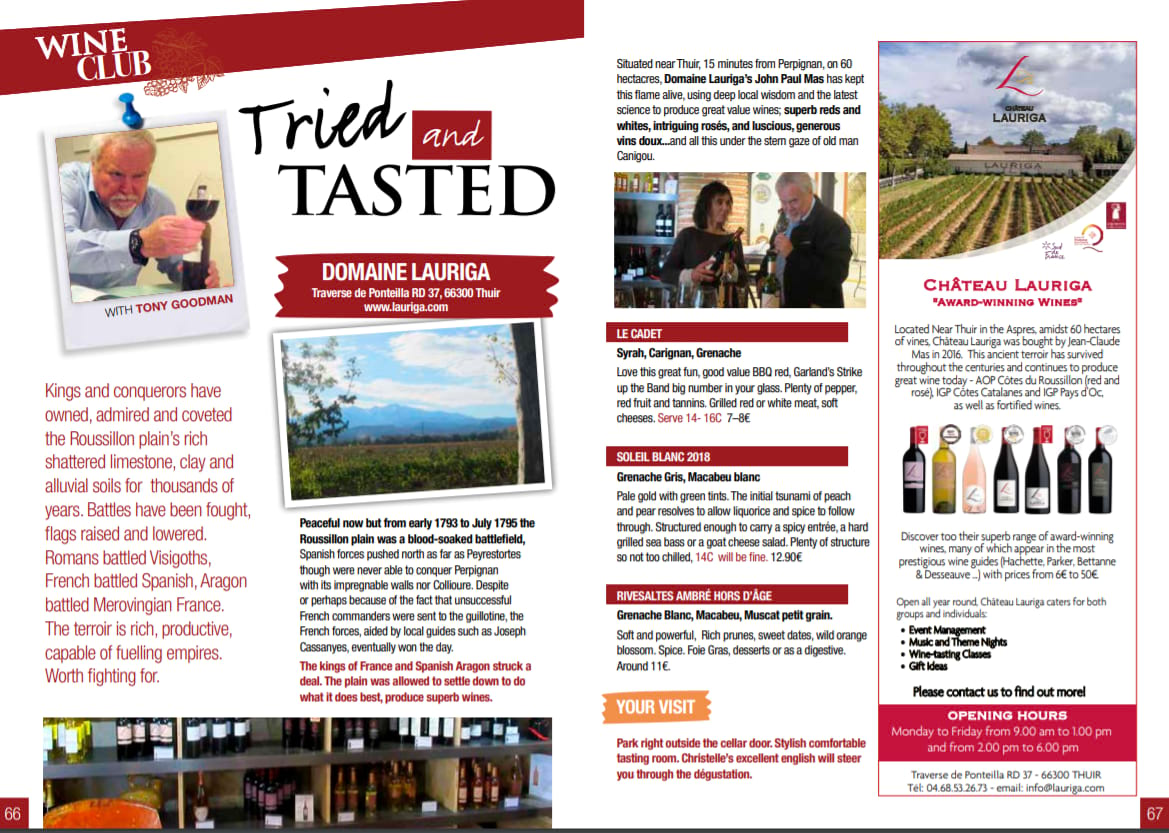 Dominique and Solenn Génot are perhaps the wisest winemakers you'll meet. After 10 years of managing a Biodynamic vineyard in Tuscany they chose a patch of ancient vines high above Vinca, 700 meters above sea level and one of the highest vineyards in France, as their home.
The name Mas Llossanes means "Lieu-Saint" and it is said that, when plague spread across the country, this one spot was spared, an oasis of good health.
Immune to many of the challenges faced by the plains below, their goal is a simple one. Produce 100% Biodynamic vines able to out perform the world's grand crus. They are well on their way.
The terroir is a blend of granite, schist, quartz. It smells of damp sweet minerals. For almost eighty years the vines were allowed to grow as they wish. Surrounded by garrigue of mountain herbs, ancient twisted oaks and pines their roots have forced their way down to a deep water table.
The Visit
It's a good time to visit, walk the vines and taste the wines and Dominique and Solenn speak excellent English. Take D13 from Vinca then the D35C will get you there. Pack a jacket, take a camera.
Ring in advance (07 83 01 95 15) and let them know you're popping in.
The Wine
AU DOLMEN VIN ROUGE – Carignan, Syrah and Chenanson
Hand picked, aged separately then blended. Deep king crimson. Nice cling. Chenanson adds an interesting floral pepper which works well with my beloved Syrah. Ready now or put it aside for 12 months.
Serve 16°C
12 – 18 €
DOTRERA, VIN ROUGE – Carignan, Syrah, Grenache and Chenanson
Festive red almost purple. Red fruit, blackcurrant. Lovely soft southern French tannins. Ready now but structured enough to be put aside for a few years.
Serve 16°C
12 – 18 €