Radars-tronçons – new speed traps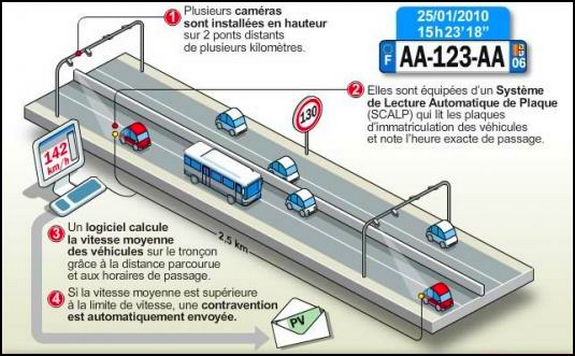 Watch out for a new breed of radar which monitors your average speed between two specific points over several kilometres. These new 'radars-tronçons' will be indicated by a flashing speed reminder and a sign with'contrôle radar frequent' approximately 1or 2 kilomètres before the first radar tronçon.
For the time being, they will mainly be installed in accident hot spots where it is difficult to install fixed or mobile radars, but many more are expected in the future.