New French Driving licences
UPDATE
Due to technical problems, the new form of licence will now be available from the end of 2013. Holders of the old form of licence will have until 2033 to renew it! After that, it must be renewed every 15 year
The transition from old to new will now start on 16th September 2013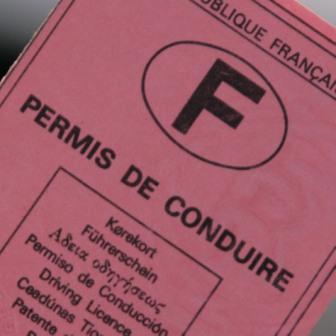 The old pink paper driving licence is to be replaced over several years, starting in 2013 by a new 'credit card' style digital licence.
New licences will have a photo which must be updated every 15 years, and contain relevant personal details and info such as points already racked up by the driver. The new system will enable the French authorites to exchange driving offense data within the European Union, and crack down on foreign offenders.
It will also provide a long discussed opportunity for France to bring in medical examinations to check out fitness to drive for elderly drivers. At present, (2013) there is no age limit.
If you have swapped your British driving licence for a French one, you will be expected to change to the new digital style next year.