with Lisa Temperley
Wild boar meat is leaner and tends to be darker red than ordinary pork, with a sweet and nutty flavour, due in part to its wild diet of grasses and nuts and forage. (Freeze for at least 3 months to kill any bugs. I tend to leave it for 9 months minimum to make sure the meat breaks down and is tender )
Ingredients
1 large onion (peeled and finely chopped)
2 celery sticks (finely chopped)
2 garlic cloves (peeled and finely chopped)
1 red chilli (de-seeded and finely chopped)
2 x 400g tins of chopped tomatoes
400 g tin of haricot beans (drained and rinsed)
1 tsp smoked paprika
sea salt and freshly ground black pepper
chopped flat-leaf parsley, to garnish
Pasta and crusty bread or mashed potatoes to serve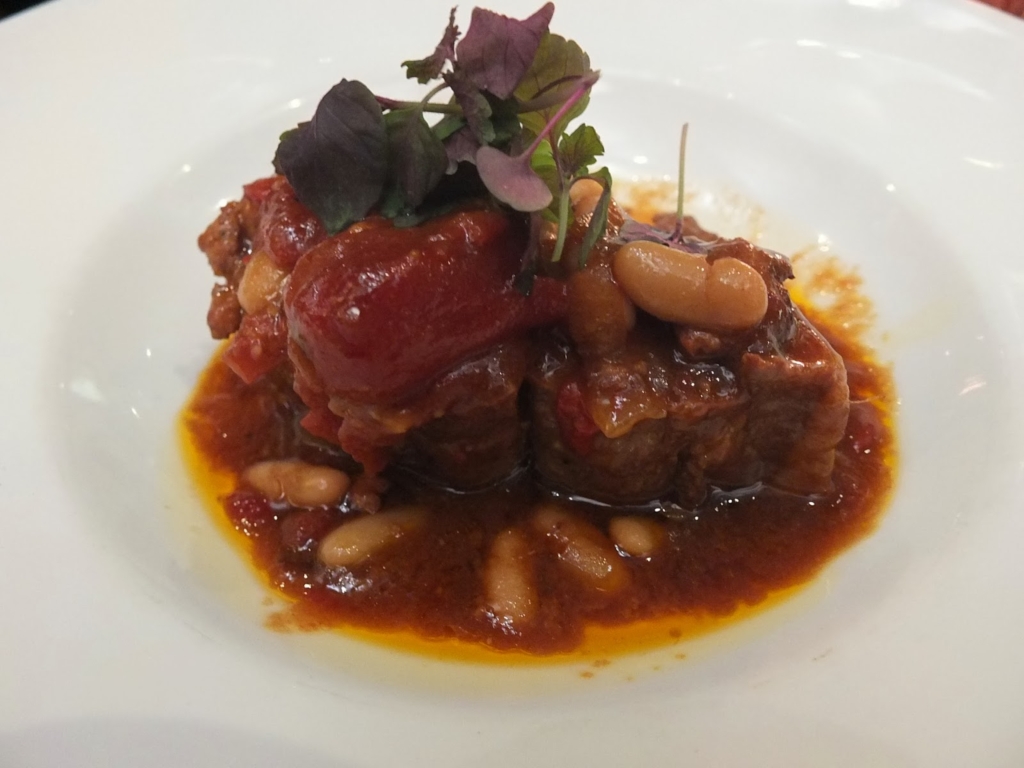 ☛Preheat oven to 180°C (350°F/Gas 4). Heat 1 tbsp of olive oil in large, heavy-based frying pan.
☛Add meat and cook gently for 1–2 minutes or until just sealed and lightly browned on all sides.
☛Transfer to a plate and set aside until needed.
☛Add remaining 3 tbsp of olive oil, followed by onion, celery, garlic, chilli and sage, and sauté gently for about 10 minutes until onion is soft but not browned, stirring occasionally.
☛Add tomatoes and simmer for about 10 mins, stirring occasionally, until sauce slightly reduced and thickened.
☛Season with salt and pepper to taste.
☛Transfer tomato mixture to small roasting tin or casserole dish,
stir in haricot beans and smoked paprika and arrange meat, burying it down into the mixture.
☛Cook on low heat for at least 2hrs until tender and falling apart. Check regularly to avoid overcooking, as the lean meat can dry out quickly
☛Scatter with parsley and serve straight away with pasta or mashed potatoes and a basket of crusty bread.