BY KARIN JOLLY
---
How would you capture the identity of your town? Artist Karin Jolly invites you to an unusual exhibition that attempts to do just that by using hair. The town of Céret has responded with enthusiasm, even the mayor, Mr Alain Torrent, has included some of his locks.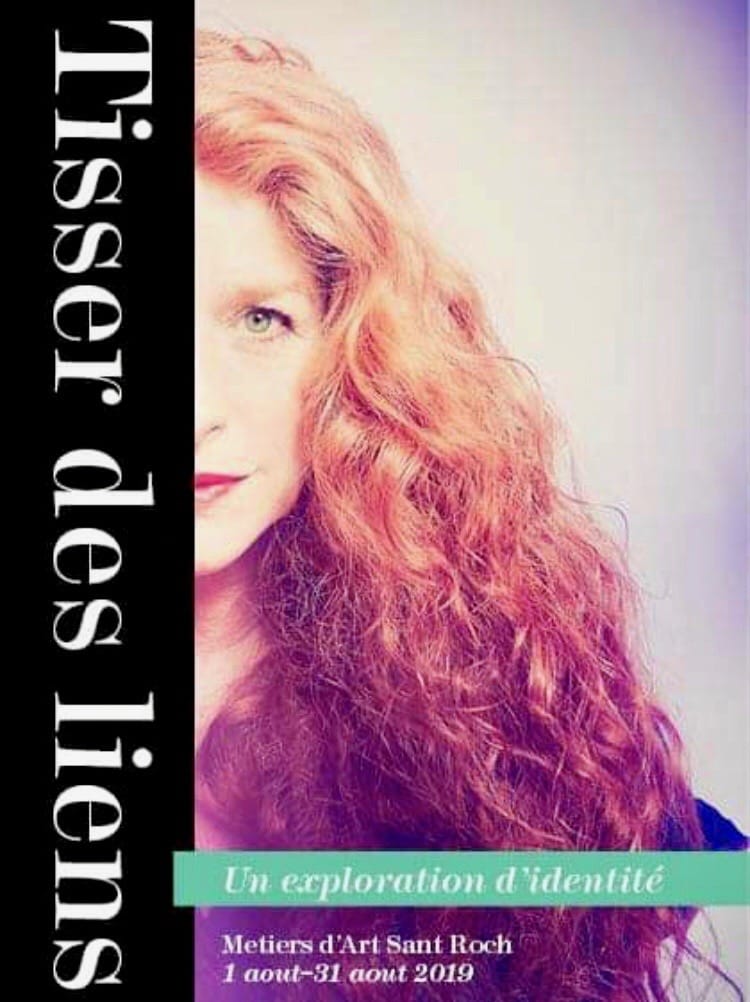 From Damien Hirst's pickled shark to Marguerite Humeau's sculptures made from powdered hormones and elephant tears, artists often move away from paint and stone to try different, more living and sometimes more fragile raw materials. So perhaps hair isn't so odd after all? As Karin Jolly puts it 'What better material to use to express the identity of a town than the hair of the people who work, live and visit?
Each piece has the DNA of the towns' folk before you even begin the aesthetic. Hair is such an emotive material. It is sexy, personal and has a defining characteristic in each individual. Even the lack of it is a statement.'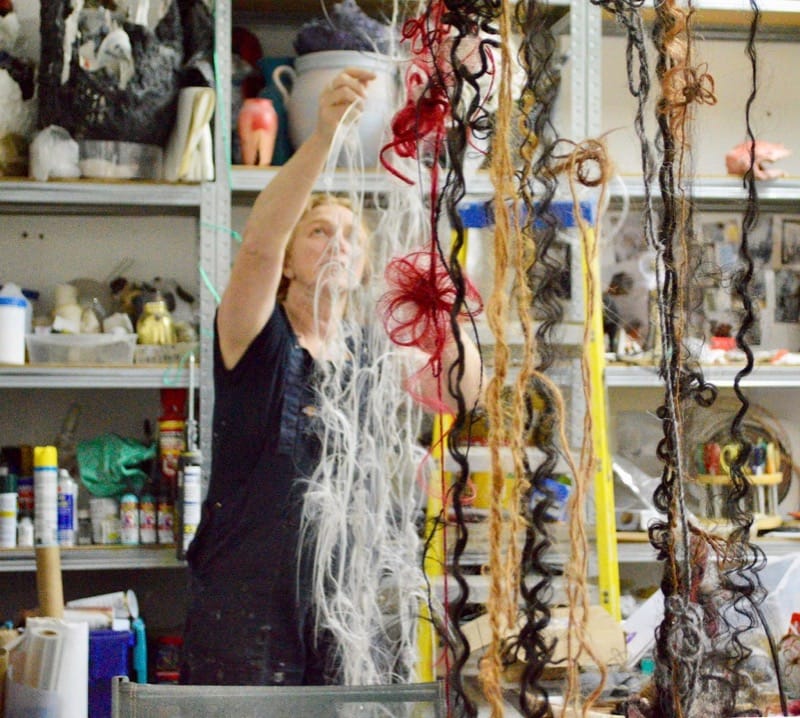 For Tisser des Liens (Community Ties) Karin Jolly has also worked with acid and limescale. In her free time she enjoys the quiet elegance of the town with its aperitifs and boulangeries that make tartelettes à la framboise.
Just like the birds in the Gaston Bachelard's The Poetics of Space that build nests their own way, so the artist re-imagines her space. She has placed fine strands of hair, for instance, through the gallery so they touch you ever so lightly as you pass. She explains that these gentle strands represent 'those warm summer evenings when you're sat outside and the gently jasmine scented breeze caresses your skin'.
A former hairdresser, Karin Jolly respects her raw materials and has chosen to use traditional hand spinning and a spinning wheel, while adapting some of the preparatory techniques to produce fabric and yarns. She is a member of the London Spinners Weavers and Dyers Guild of London, which has an enthusiastic outlook on textiles and colour, including thinking of it at the microscopic level.
ABOUT KAREN
Karin grew up in South Devon and now shares her time between London and France. She has also shown her art in New York and London. Passionate about art, not just the greats such as Picasso and Dali, but also the audacious such as Oppenheim, her outlook on art is one of general positivity. She hopes to inspire young artists (and the not so young too) to express themselves in new ways.