By Ellen Turner Hall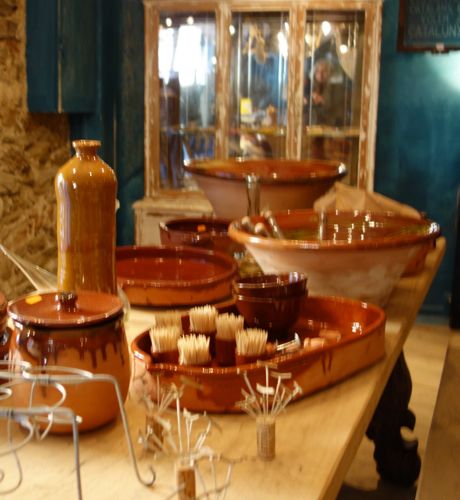 Itaca, the mythological home of Ulysses, the greatest of Mediterranean voyagers, signifies a longing to return to roots. A new shop of the same name has recently opened in Collioure.
An embassy for Catalan culture, Itaca is a showcase for authentic artisanal products from around the region: sleek black earthenware pots from Verdu, rice from the Ebro, white wine from Solsona, water from the volcanoes of Garrotxa and oil from Mas Boutet in Argeles.
On their trips around Catalonia, Itaca owners Dmitri and Christine continually search for "products of the best quality". Furthermore, everything they stock is useful! The casseroles are for cooking, the rope-soled "vigitane" shoes are for wearing every day, and the 15 varieties of Rancio are for drinking..
Itaca,
rue J. Ferry (opposite the school),
Collioure.
Open every day except Monday, 10h30 to13h00 and 15h30 to19h00.