That's a banger!
By Corinne Carroll
Pam's Scotch Eggs (thanks Pam!)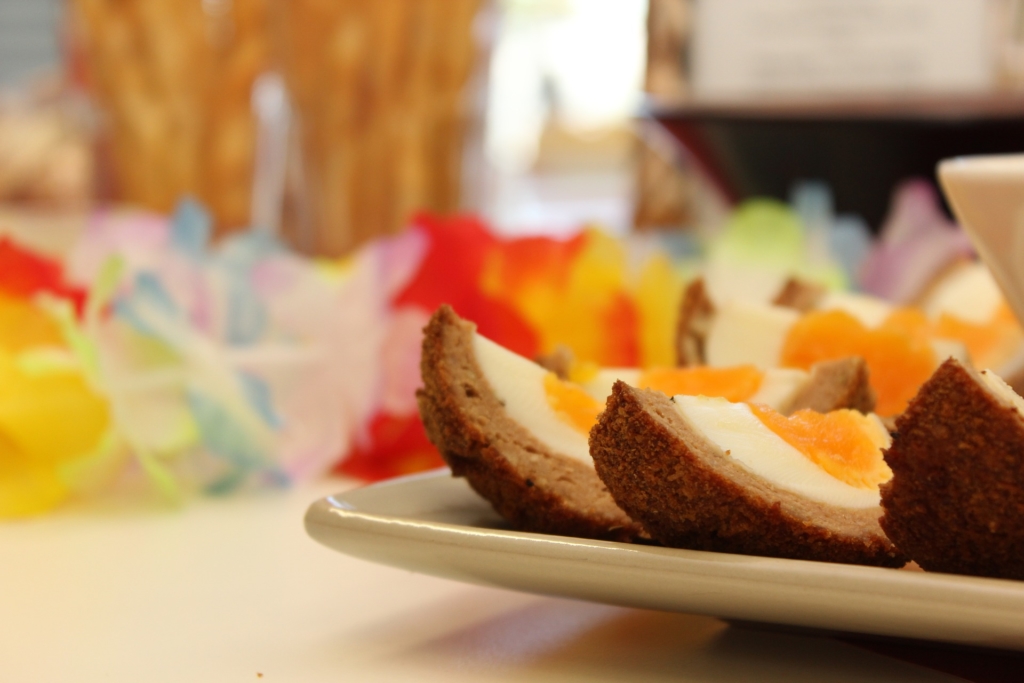 Recipe
Ingredients
450g (1lb) sausage meat. Best if finely ground.
7 large eggs (keep 2 aside)
Flour
Golden breadcrumbs (chapelure doré)
Oil for deep fat frying. I use peanut (arachide)
Method
Hard boil 5 of the eggs, and peel. Cool.
Divide the sausage meat into 5 equal portions. 90 grams each.
Dry the eggs with paper towel if wet.
Sprinkle some flour on work surface. Flatten a piece of sausage and wrap around an egg.
Gently mould the meat around the egg rolling it in your hands and also on the work surface using flour but not too much. Repeat with rest of eggs.
Chill a little if you have time.
Beat the remaining 2 eggs with a fork in a bowl, and place the breadcrumbs in a separate bowl.
Well-coat an egg with the liquid, then roll in the breadcrumbs. Remove any lumps.
Repeat with rest of eggs. Then repeat using liquid egg and then breadcrumbs.
Mould the eggs in your hands to shape.
Heat oil to 180 deg. Deep fry for about 8 minutes until golden brown. Drain on paper towel.