Comings and Goings in Céret, Julie Roussel Cros & Laetitia Roussel
Two sisters, having fallen under the charm of the Vallespir capital, transport the reader back to XVII century Céret.
Action and convictions, passions and humour bring the characters of this story to life.
Follow Matthieu Barbet, a Parisian police officer brought to Céret, and his investigation into poisoned bonnets. Discover the town as it was back in 1673.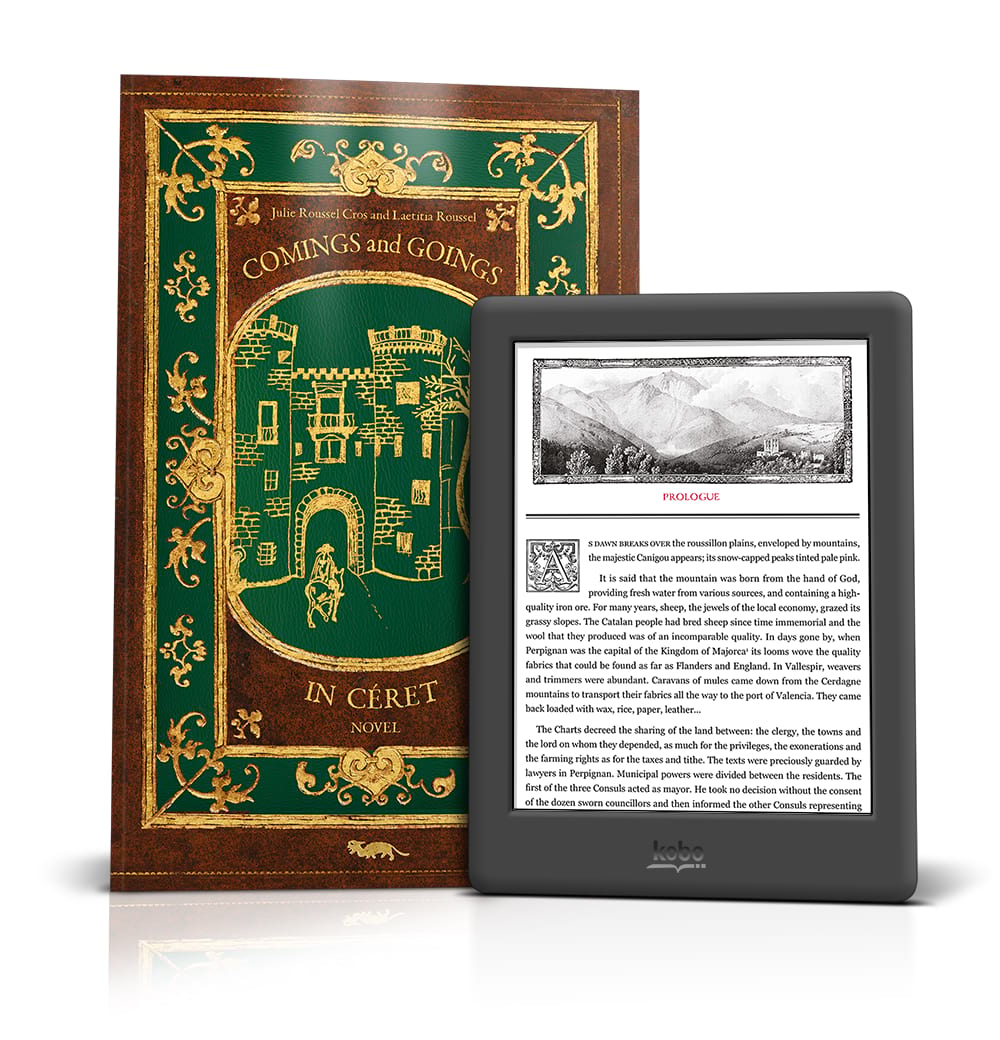 Review
I had the pleasure of translating this book, which meant I got to know the characters really well. I had some really interesting discussions with the editor, the authors' brother, about the finer historical details and of course, Catalan identity.
This is an entertaining whodunnit, bursting with humour and larger-than-life personalities; from Galdric Crossel, town councillor and proud master of the extremely judgemental cat, Luna, to Almondo Perez y Tortosa, Catalonia's answer to Cassenova.
Follow Matthieu Barbet as he investigates the murky origins of the poisoned lace bonnets sent to the court of Louis XIV. Passion, love, politics and alchemy… this is an easy-read, perfect for summer.
Those in the know will also enjoy recognising local references such as the magnificent Canigou, Perpignan, Le Boulou, the Fontaine des Neuf Jets, le pont du Diable, les bruixas and more.
A fun and light-hearted way to (re)discover the history of the region, I would thoroughly recommend giving it a go!
Or maybe you've already read this book? What did you think?
Leave your comments below.