'Mille et une portes' by Phil Becker
Phil Becker is 35. He lives in the P-O, , and is an author and journalist for the local weekly newspaper, La Semaine du Roussillon.
He has just published his third book 'Mille et une portes'; a collection of 26 stories that represent more than a decade of writing.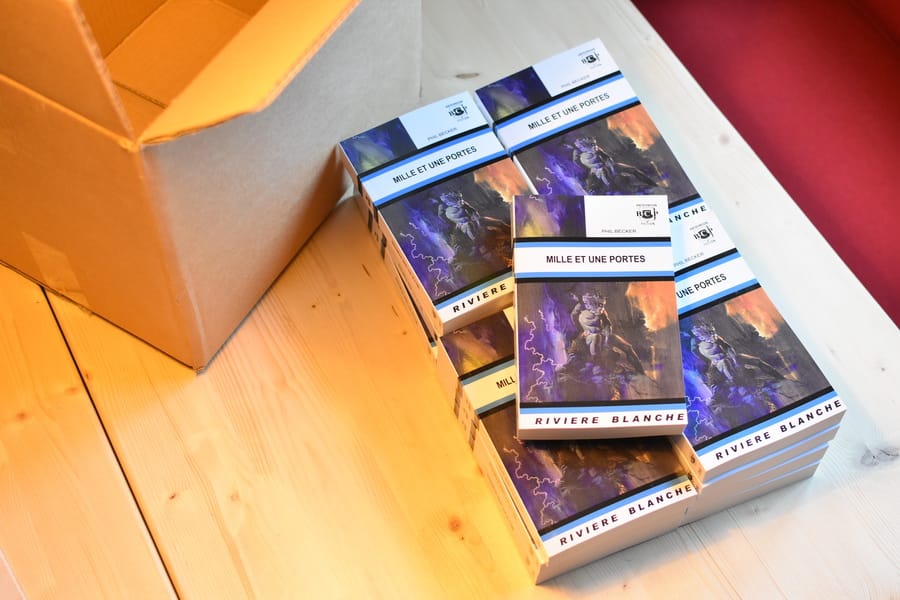 Most of the stories have been published in anthologies or magazines. Some have won prizes, and a few are brand new.
Giant towers, inhabited abysses, a highway that declares its independence… time stops or bends as characters take shelter in a volcano or open doors that should remain closed!
Phil Becker likes alternate realities and mad futures. Besides science-fiction, he explores fantasy and horror, with demons, possessions and nightmares.
Be warned, some of the stories are pretty dark and may not be everyone's tasse de thé but if you're up to the challenge, why not test your French with stories in which people and places may just be familiar?
Published by Rivière Blanche, the book can be ordered in any good bookshop, via the publisher's website or by following the link below.
Becker's first two books are also still available:
'Le Lycan Blanc' – a fantasy novel that occurs in Pyrénées-Orientales
'Vous avez une mission' in which the author describes with humour his temporary jobs