The Good Life
As I've described in previous blogs, hubby and I arrived in Ceret with hazy, idealistic visions of what we intended to achieve with our large, rambling house and its seven acres of land. In those early days, the ideas flew thick and fast: a straw bale building, a yurt, solar generation of electricity, a windmill, recycling of the grey water. As well as restoring the house and cutting down the thickets of brambles, there was a lot on hubby's list.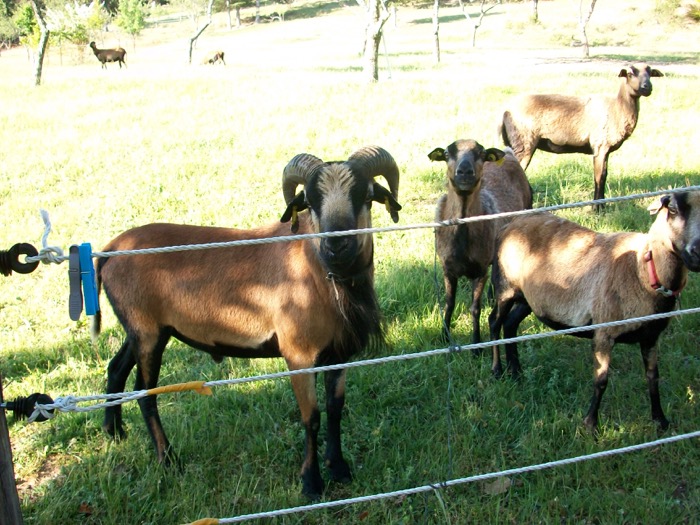 Solar power was the first on the list by virtue of the fact that Ceret is the sunniest town in France, with an average of 300 sunny days per year. It seemed crazy not to have solar panels. At the time, the electricity company, EDF, were offering a deal whereby they would take any surplus electricity generated and pay quite a decent price for it. We did the calculations and worked out that this would pay for the solar equipment within eight years.
The only flaw in this plan was that EDF stipulated that the panels had to be mounted on top of a proper brick-built building which had walls, doors and windows. Solar panels on our eighteenth century roof wasn't an option — even if the powers-that-be would have allowed it — which they didn't.
We conceived a plan for a small building to the side of the house; it would be a useful workshop for hubby as well as for the panels. I duly went to the Mairie and requested the forms we would have to fill in, in order to gain permission. I have to add here that EDF needed to see this vital document, or else we probably wouldn't have bothered!
I ploughed through this rather tedious dossier, got out the French-English dictionary and carefully filled in all the details. The document asked for photographs and a drawing showing dimensions and so forth. "You can use our authorised draftsman if you like," the woman in the Mairie said.
We investigated said person, who quoted nearly 2000 euros.
"Money for old rope. I can do that," I thought, as I sharpened my pencil.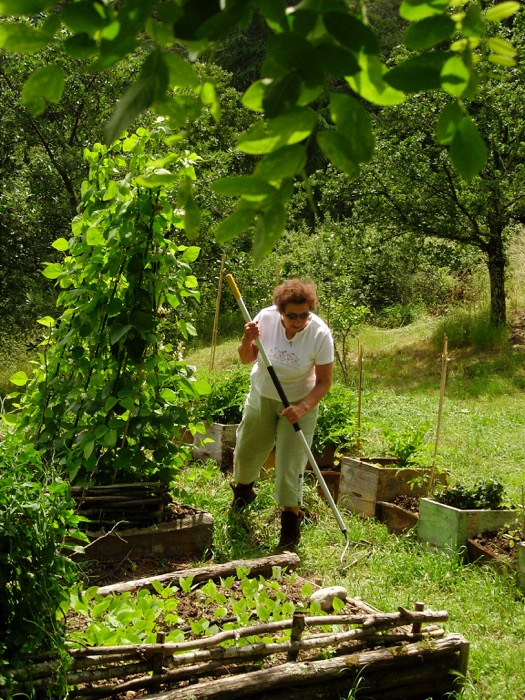 Many screwed up pieces of paper on the floor later, I was an expert on recommended angles of the roof and other obscure facts in the construction of small buildings.
Staggering under its weight, I carried the document into the Mairie. The woman behind the desk looked at me as if she'd been sucking lemons all morning. I placed the fruits of my labour reverentially on her desk and did a little curtsey. She flipped idly through it and flung it back at me as if it offended her sense of smell.
"You need to show an image of what the building will look like in situ," she said.
I went home and fiddled about with my drawing, eventually managing to superimpose it on a photograph. Pleased with the result I went back to lemon-sucking woman. Repeat performance. This time, I had to show on my diagram the exact distance from the corner of the building to the exact centre of Ceret.
I gritted my teeth as I drove home but I was determined not to be beaten.
Suffice it to say, this procedure happened another four times, with increasingly ridiculous demands. At length, Lemon Woman allowed the dossier to go through to the application process. Eventually, several months later, we were told that we would be visited by some dignitary or other, to assess our application.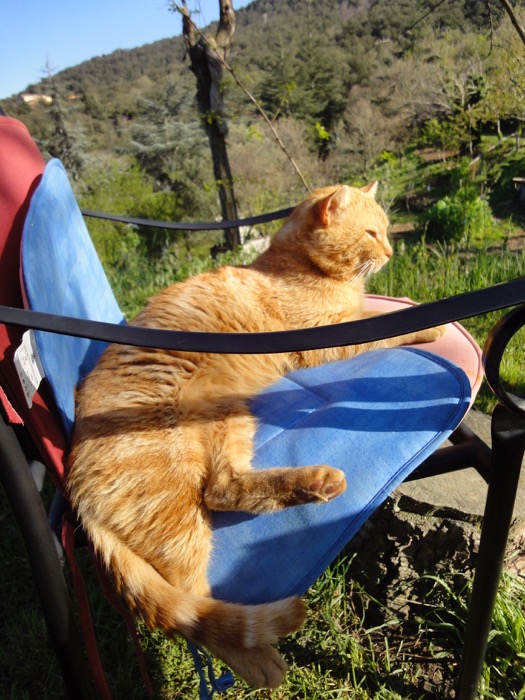 A very friendly chap turned up and sat in the garden while hubby made coffee. Fortunately I had an unmissable appointment elsewhere that day, I think it was in the Pablo. Frank the cat jumped up on Visiting Dignitary's knee and hubby's heart missed a heartbeat. Our cat was almost feral and enjoyed sticking his claws into people, not to mention the occasional bite. But Visiting Dignitary smiled happily." I love cats", he said.
Hubby showed our visitor around and explained our plans. The man was very pleasant but was not moved. "We can't grant permission," he said. "The reason is that if you get permission for this workshop, the next thing we know you'll be converting it into another house."
Oh well, that was the end of that.
We were left with the option of installing solar panels to heat our hot water, and this was duly done. We are actually very lucky to be almost self-sufficient.
With water from the neighbour's tank, we have year-round free water, and this is heated by the sun during most of the year. With a woodland that needs occasional removal of old or diseased trees, we have an unlimited supply of wood for the wood burners, so have virtually no heating bill in winter.
If we'd had the stomach for it, we could have been self-sufficient in meat, but keeping sheep has turned us into vegetarians. The veggie plot yields are proportional to the effort put in, and usually supplies us with tomatoes, beans, peas, onions, lettuce and garlic. And that's without the wild food on offer: mushrooms, chestnuts, figs, wild asparagus to name a few.
We've stuck to our original ideals in that we use no chemicals at all, and on the whole, a natural balance does prevail. One year we noticed some processionary caterpillar nests in some nearby pine trees. This was worrying, as they can be very dangerous, for the pets and livestock as well as humans, but we noticed that the hoopoe made short work of the nests and raised many young that year. The following year there wasn't a nest to be seen.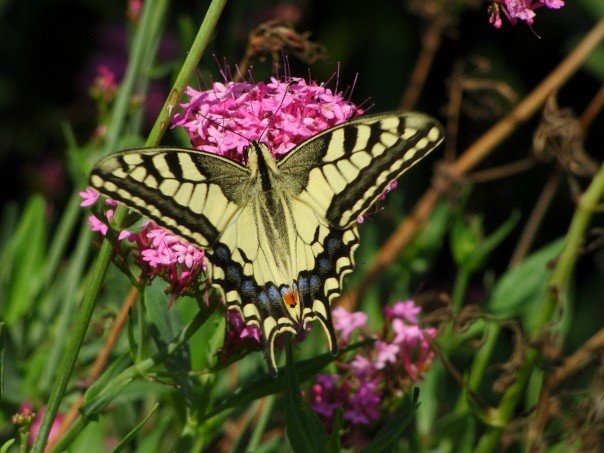 We leave thistles and ivy for the butterflies and put out food for the birds. For this, we are rewarded by having in our garden on a daily basis the rather rare hawfinch, woodpecker, hoopoes, gold finches and many others. And so far, the short-toed eagle has managed to avoid being shot by our trigger-happy neighbour.
Despite the French bureaucracy, it really is A Good Life.