Cherry trees are the last to blossom and the first to bear fruit. As the pink of the peach flowers fade and fall, a white lace spreads itself over the cherry orchards.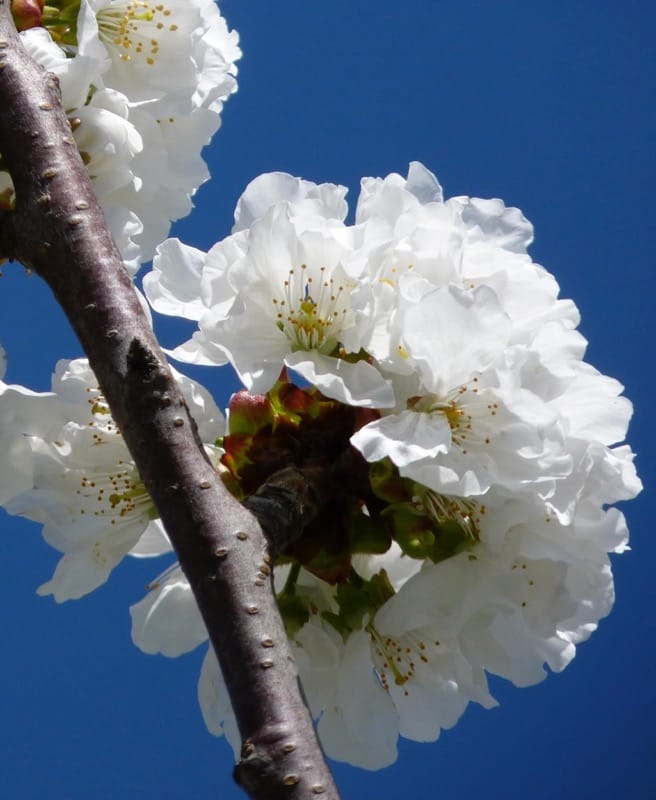 By May, the first case of luscious ripe red fruit is on its way to the President – a long established tradition in Céret, cherry capital of the P.-O.,and probably the whole of France.
As this celebrated tree springs into life, its delicate, fragrant blossoms can be a great addition to your health and well-being.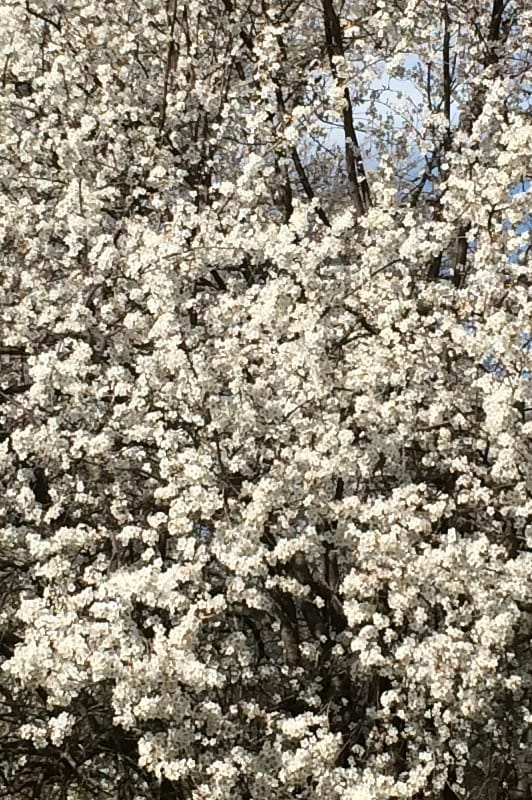 Their blossoms are special in their own right. They can be used to decorate deserts, added to jams, chutneys or pickles and make an elegant addition to salads and garnishes.
What's more, cherry blossom contains antioxidant and anti-inflammatory properties and can be very beneficial in soothing inflamed and sensitive skin. Add the blossom to your bath water and soak in fragrant luxury.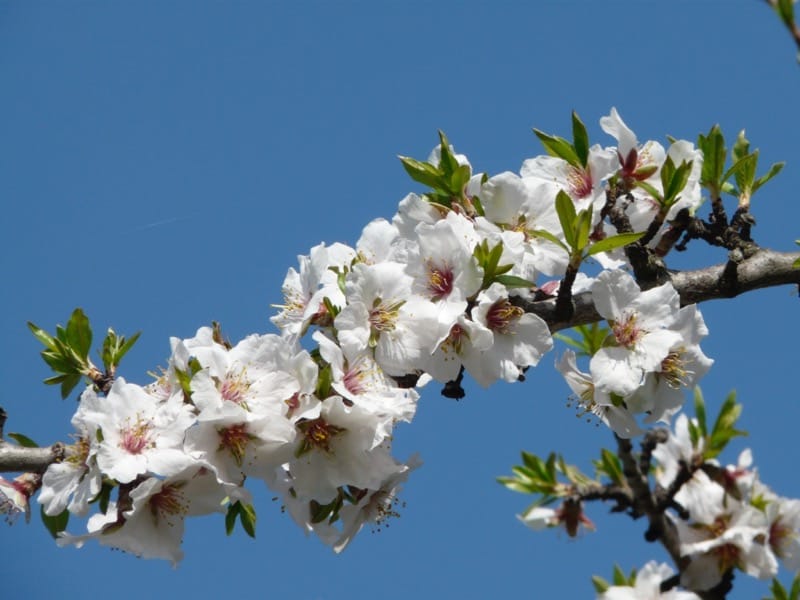 Cherry blossom also helps to regulate the heart rate, and aids indigestion and constipation.
Put cherry blossom in a mug and fill with hot water. Cover and leave to steep for 15 mins for a healthy and refreshing cuppa. …. but remember to leave some on the tree or there'll be no cherries.
Whilst I am a great believer in natural medicine which can be incorporated into your daily diet to aid health and support your system, I would never recommend that it be substituted for conventional medicine unless your professional medic agrees.