Cancer Support France – Sud de France
Drop In Group at Céret
Now TWICE monthly with change of venue and BOOK EXCHANGE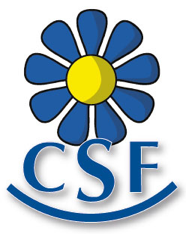 CSF is pleased to tell you that as from Wednesday 1st February, the Drop In Group will meet twice a month on the First and Third Wednesday from 10am to 12noon. To enable us to do this, we have moved again, this time to Pablo's Bar in the centre of Céret where we will have exclusive use of the side room to the rear of the café with free tea, coffee and biscuits.
There will also be some English books available for exchange – if you do not have anything to exchange, don't worry, bring a book or DVD next time!
Whether it is for a chat, for information, to share stories, or just for a cuppa………EVERYONE affected in whatever way by cancer, either recently or in the past, and anyone interested in finding out more about us is welcome to drop in at any time
For more information please contact either Penny at pennycsf66@gmail.com or on 0468 388 128 or Rita at rita.hagg@orange.fr
WE LOOK FORWARD TO SEEING YOU ON
WEDNESDAY 1ST FEBRUARY AT PABLO'S BAR, PLACE PICASSO, CÉRET – DO DROP IN BETWEEN 10am and 12pm!!
DO COME AND JOIN US – WE LOOK FORWARD TO SEEING YOU!!