Débroussaillement (for property owners)
According to the 'code forestier' and 'arrêté prefectoral' of 18/13/2004, if you are the owner of land which is less than 200 metres from woodland, brush land or moors, it is your legal responsibility to limit fire risk by clearing and cutting back all undergrowth within 50 metres of your property.
This should really be completed, or at least started, by the end of April, after which the ONF (Forestry Commission) can start imposing fines on everyone who has not cleaned and strimmed around their properties.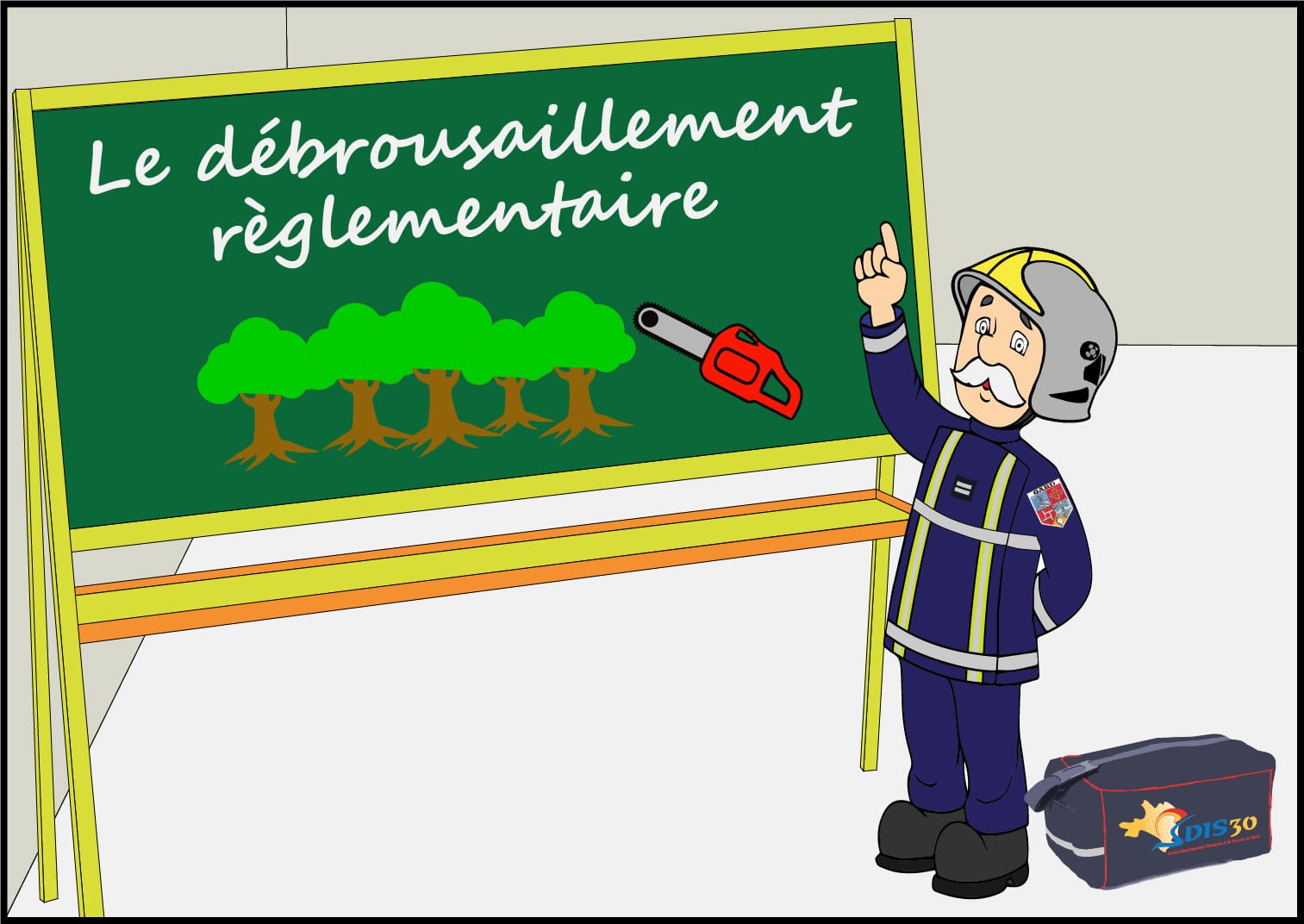 The land should really be 'débroussaillé' or cut away as follows:
♣ 50 m around any buildings
♣ 10 m deep on either side of private paths or roads leading to buildings (this is to enable the fire services to pass in safety)
In towns and on housing estates, (lotissements) it is the responsibility of the land owner to clear the land.
In rural areas, it is the responsibility of the person whose property may be at risk, even if he or she is not the landowner. (art L322-3 cf)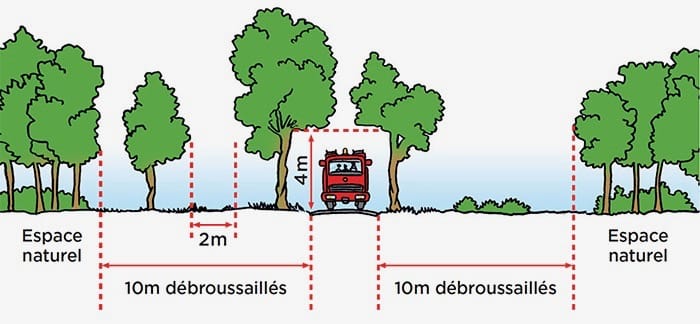 FAILURE TO OBSERVE THESE REGULATIONS COULD RESULT IN A FINE AND MAY AFFECT YOUR INSURANCE CLAIM AND PAYOUT IN CASE OF FIRE.