DROUGHT IN THE P-O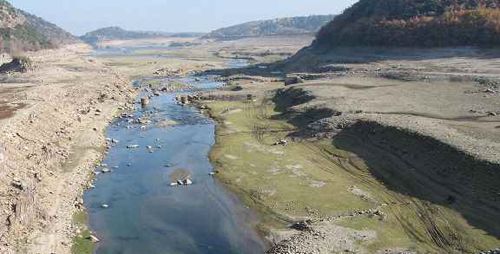 Water supplies in reservoirs around the region are becoming dangerously low.
The prefet for the Pyrenees 0rientales, René Bidal, warns that the region is now 'en situation de vigilance.' Water restrictions are in force as the supply situation continues to worsen. The reservoirs are already less full than normal. Shallow water can be affected by nitrates and pesticides, causing risk to our water consumption.
With consumption rising and resources falling, pollution of our water could become a real problem in the future. Water restrictions now in place include amongst other things…
…. the use of water for leisure activities eg filling up swimming pools, although the 'mise à niveau' – small top ups – is acceptable.
…. washing your car other than in commercial car washes, which may still be used if open.
…..watering lawns.
Vegetable gardens may only be watered before 8h and after 20h
Failure to respect these restrictions could result in a fine of several thousand euros. Spot checks could be carried out.
Check out www.pyrenees-orientales.gouv.fr for more details