The word escalivada comes from the Catalan word escalivar, meaning "to char", as the vegetables were traditionally cooked over embers.
---
Ingredients
– 2 aubergines
– 2 green peppers
– 2 red peppers
– 4 red onions
– 8 tomatoes
– 30 cl olive oil
– salt and pepper 1 large clove of garlic, chopped
– 1 tablespoon sherry vinegar
– 2 tablespoons coarsely chopped flat-leaf parsley
– 2 teaspoons small capers in vinegar, drained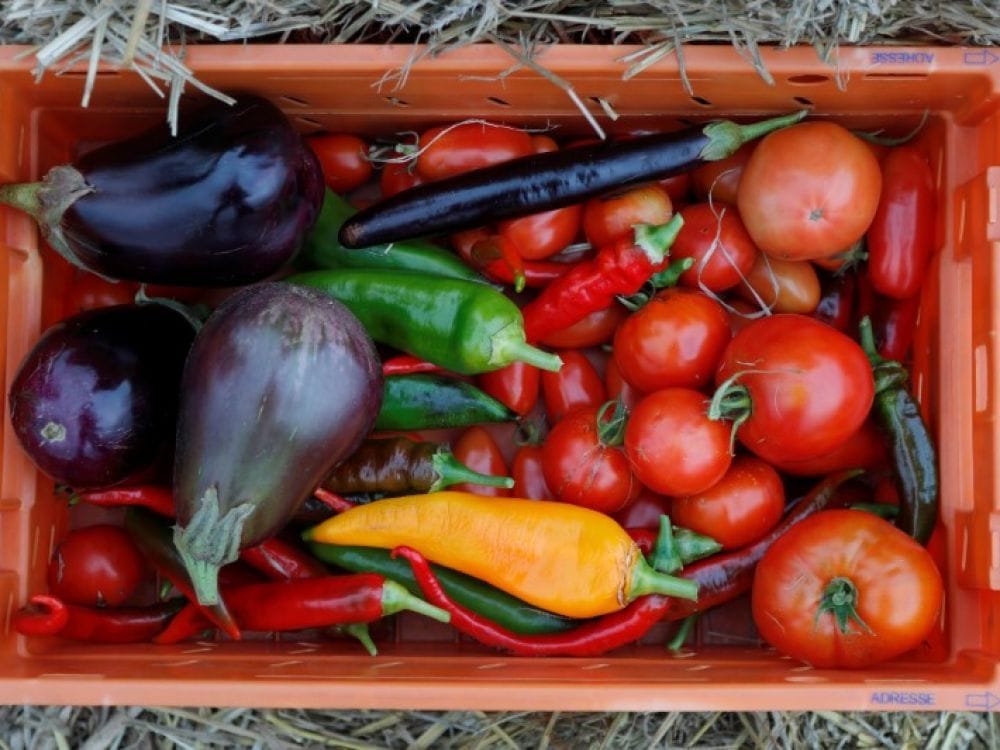 Preparation
A barbecue is ideal for making escalivada, as roasting the vegetables in a conventional oven does not really achieve the smoky flavour that is the essence of the dish.
Char-grill or barbecue peppers and aubergines until soft and tender, then transfer to a bowl, cover with clingfilm, and stand for 15 minutes.
Peel both, removing seeds from peppers and tear into large pieces. Remove stem end of aubergine and tear lengthways into 6 pieces.
Chop onions and lightly brush with olive oil, then char-grill or barbecue for 3-4 minutes on each side or until just tender and golden.
Place char-grilled vegetables on a large platter or in separate bowls. Place garlic and 1 teaspoon sea salt into a mortar and, using a pestle, pound into a smooth paste , add ¼ cup olive oil, vinegar, parsley and capers.
Season to taste with freshly ground black pepper, combine well, drizzle mixture over grilled vegetables and serve with crusty bread.