Food for Thought with Suzanne Dunaway
Seasons in a bowl
The "soup, soup, beautiful soup" song from Alice in Wonderland has remained with me since childhood. My mother made exquisite soups for all seasons, and now I have discovered how little bowls of magic may be made from my tiny but bounteous garden.
Begun only eight months ago, my tiny plot in the medieval town of Collioure has suddenly presented me with enormous bouquets of broad-leafed basil, lemon thyme, pale olive-colored sage, Italian parsley tucked everywhere into the alyssum, lovely round yellow and green squash (which, if not watched carefully, can become the size of a soup bowl), and perfect little clusters of cherry tomatoes along with large beefsteaks.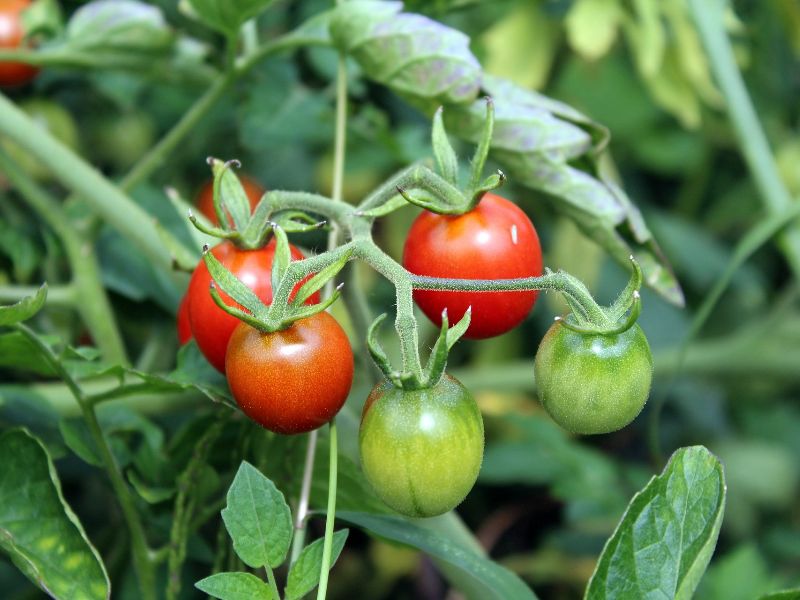 My second good fortune is to have a neighbor whose adjacent garden grows enough to feed our entire little ville! He throws cucumbers, new potatoes, and courgettes over the fence to me while leaving bushel baskets of fresh spinach and grapes from his arbor on our mutual wall. Everyone should have such a neighbor.
There is no end to what one can create not only from this bounty but from our two-a-week open market where huge cooked beets (betteraves), kale, sweet pink and purple onions, and heirloom tomatoes and Chanterais melons abound.
With no shame whatsoever, I absconded and embellished a recipe served at our only one-star restaurant as the little titillation before the main course, a melon and tomato soup chilled in a tiny crystal glass. Here in France we have "apero améliorée", a drinks party that meanders into the evening as little plates of delights are served. I always start with a coffee cup of soup.
Packaged, cooked beets may be found at the market and are fine for this recipe: Put into the top of a food processor 1 package or 4-6 cooked beets (or boil your own until tender), 1 peeled cucumber, 1 tiny garlic clove, 1 small plain yogurt, a good splash of extra virgin olive oil, the juice of a lemon, 2 sprigs of mint or basil and salt and pepper to taste. Whiz up the ingredients until very smooth and serve chilled with shreds of mint or basil for garnish, or very fine slices of cucumber scattered over the top.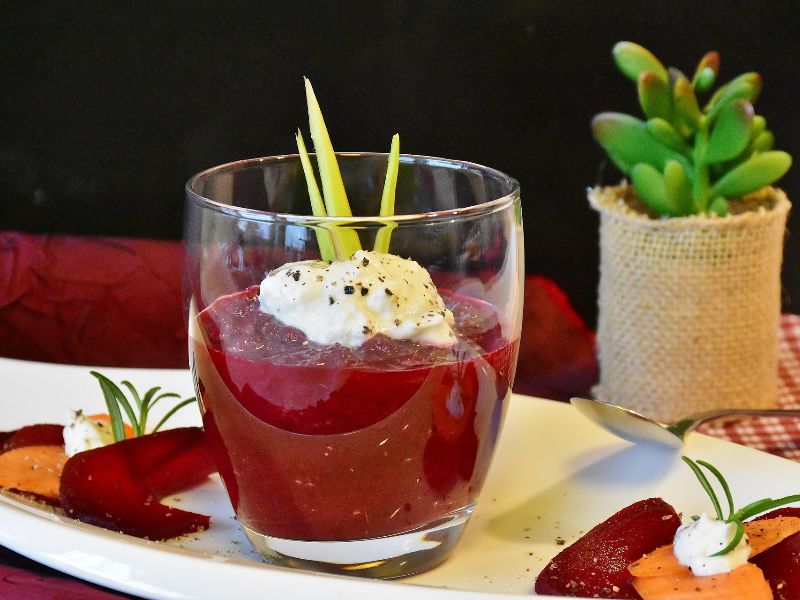 My other favorite is made with 4 large, very ripe tomatoes, 1 very small sweet onion, 2 large sprigs of basil, the requisite splash of olive oil, a tiny garlic clove, a pinch of sugar, a squeeze of lemon, and 1 or 2 packaged toasts for the texture. Of course you might wish to turn this cold pappa al pomodoro (minus the broth) into a gazpacho and add cucumber, peeled red peppers and a very tiny hot pepperoncino, but I like the pure tomato version best.
It is also very good using mint instead of basil and if you wish to thin it with a little chicken broth, do so, but chill it nonetheless. It is to this basic tomato soup that I added two large slices of a very ripe melon, giving the soup a mysterious and lovely cool flavor along with a touch of mystery.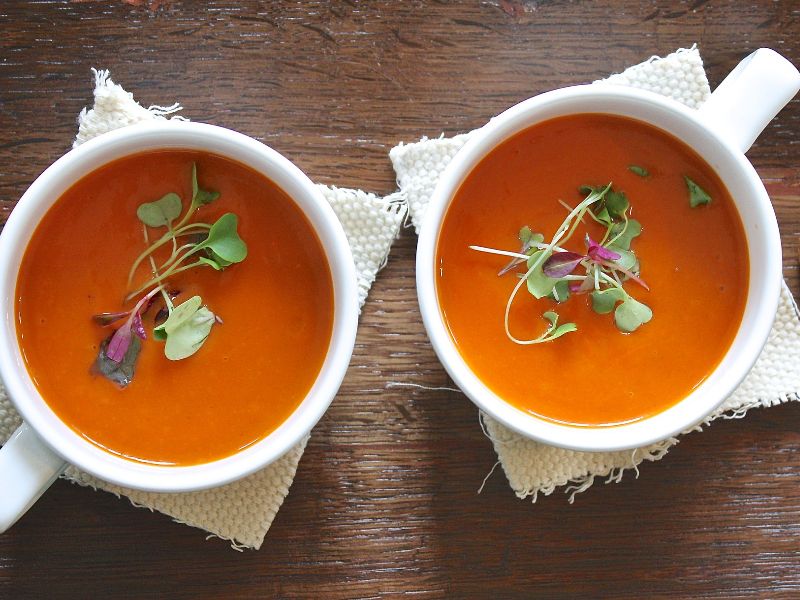 Another of my favorites for summer is vichyssoise made with tender little new potatoes and leeks. I do not even peel the potatoes, which may not appeal to some, but you may strain the soup after having whizzed it up in the processor thereby creating a perfect, silky substance that might cause a guest or two to faint.
Use 8-10 absolutely new potatoes, 1 small sweet onion, and 2 small leeks, all sliced thin and sautéed in 2 soup spoons of olive oil and the same amount of butter until translucent and soft. Add 2 cups rich chicken broth, salt and pepper, and a squeeze of lemon juice, and put the contents of the pan into the processor.
You do not have to add heavy cream, which is the norm, but a little Greek yogurt suffices for adding a rich flavor. Taste for seasoning adding fresh ground pepper, which really snazzes up the soup.
Use a hand mixer to whiz the shoup until very smooth. Chill well and serve with the classic garnish, chopped chives, or lemon thyme leaves for an unusual flavor.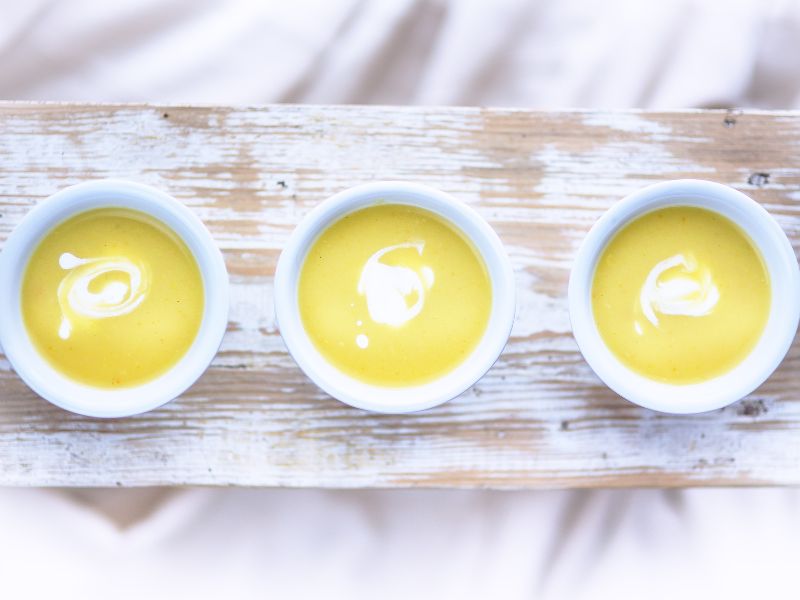 All of these soups may be frozen for future sweltering days, and when autumn sidles in, you may serve the soups warm with croutons. Just tell your guests these are your "new" recipes for fall or winter.
All content and recipes are copyright of Suzanne Dunaway.