with Tony Goodman
---
City break Girona
Our Catalan neighbours do love a fiesta or two, Girona has two major ones each year. The flower festival in May and the biggest, longest and loudest the Fires De Sant Narcís. For seven days at the end of October, Girona celebrates the city being saved by divine intervention from certain destruction. Music, fireworks, giants and dragons dancing the salsa. Its loud, it's fun and it's a must do at least once. After a light mid week lunch, we climbed aboard an AVE and plunged right in for three nights.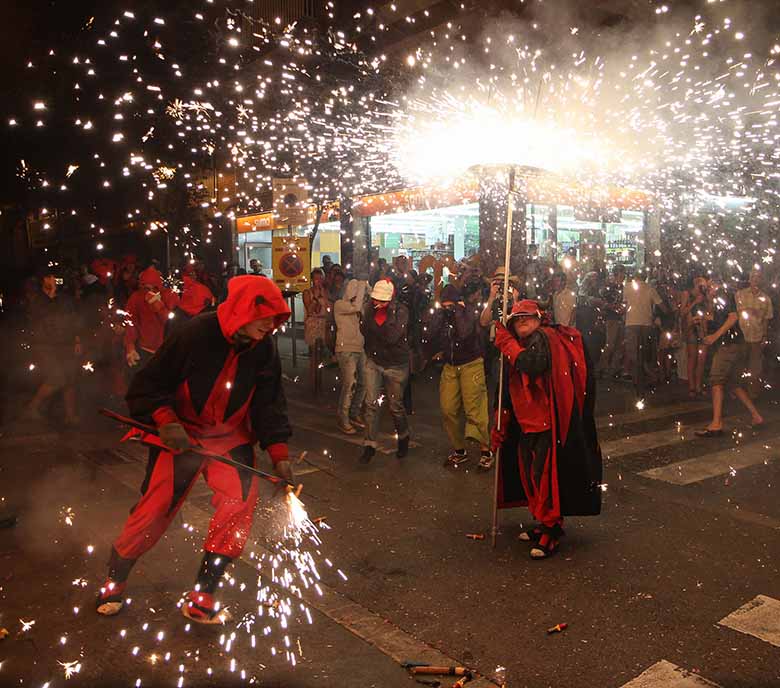 We wandered the old quarter, made instant friends in tiny tapas bars when our southern cousins discovered we lived in Perpignan. We lunched in quiet sun drenched squares and visited museums and galleries. We were almost literally blown off our feet by a mid-day "thunder"; an epic explosive tour de force to ensure the city knew the fun had begun. Marching bands circulated in and around the historic city centre. Glamorous gals and well dressed gents circulated the main square. We fine dined on the best and freshest local food and wine. We roamed artist's street markets. We visited a very vibrant central market and enjoyed the tranquillity of the cathedral quarter.
---
We love the boutique shops that weave through Perpignan's medieval streets and alleys. However sometimes it just has to be big city stores and Girona's stores were open for business. Shoes and fashion, the usual big names. However it's a university town with plenty of book shops including our favourite, Re-Read, which sells all manner of second hand books in just about every language, including English, at bargain basement prices. We filled a spare carry bag we packed for just such an occasion.
Three nights is always about right for a city break. We love seeing what the neighbours were doing almost as much as we love coming back to the P-O, our pocket paradise.
Things to do
Girona's main sights are located in and around a very pretty city centre. Shop and explore the old quarter. Walk the city walls, discover the city's Roman, Arab, Medieval architectural treats. View it's iconic colourful riverside from the centre of a bridge built by the Eiffel Company of Paris. Visit museums such as the Archaeological Museum and the History of Girona Museum. Take the Game of Thrones tour or just sit and people watch while enjoying some Catalan strength coffee and a tasty tart.




Where to stay
We love the Peninsular Hotel located beside the Plaza de Catalunya however there is a huge range of options and out of season the prices can be very competitive.

Trading hours
The majority of shops shut between 1.30 p.m. and 4.30 p.m. then trade until. 8.30 p.m. However some larger stores and shopping centres are open all day.

Dining
Michelin rated restaurants or tiny tapas bars, every visit we discover somewhere new. This trip we enjoyed a truly world standard tasting menu at Divium accompanied by a master class of local wines. We lunched in the sunny square outside the Cinema Museum and enjoyed a well deserved ice cold ale and pinchos in Plaza de la Indepencia. We sampled the menus of a tiny tapas bar in Plaza de Vi and enjoyed some perfect thin grilled veal steaks in a corner bar near the cathedral.
Getting there
For us the only option is the high speed Renfe/SNCF train. It's much smarter, much easier and much more sustainable. We need to take better care of the planet, it's the only one we have. No luggage weigh in, no traffic jams, no need for a mortgage to buy fuel. An hour after departing Perpignan, we've checked in and enjoying a riverside coffee.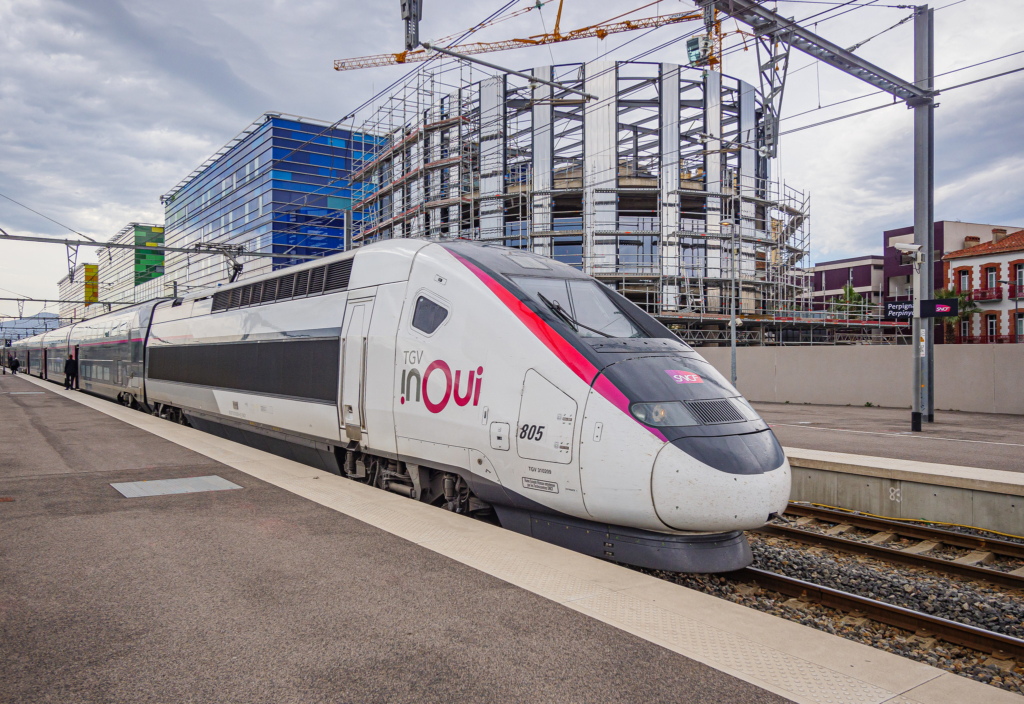 When
Girona is a year round destination, there always seems to be something happening. For the two big festivals, book ahead.
More info here.