Going Commando!
By Ellen Turner Hall
Who are the camouflaged, black- faced creatures racing kayaks or dangling from a parachute in the bay of Collioure? Where do they come from? Why are they there?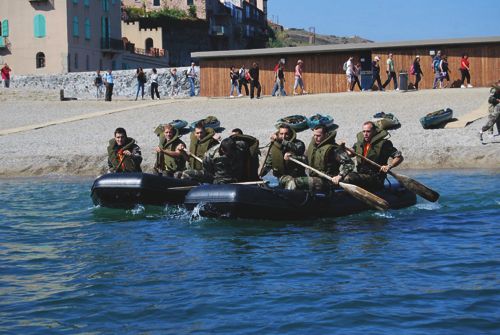 CNEC (Centre National d'Entrainement de Commando) trains men and women in the armed services to survive in war zones. In the mountains around Mont Louis (the highest garrison in France) and in the sea at Collioure trainees, subjected to permanent mental stress and physical fatigue, learn to manage both and find the strength to accomplish their military objective.
While military personnel account for the majority (about 3500 a year) of trainees, CNEC has developed programmes for sports teams like USAP, groups of war journalists and young people in social reinsertion projects as well as companies of police and firemen.
"Team spirit" takes on a different meaning under commando conditions of limited food and sleep and maximum demand on endurance and perseverance. Commando training, according to Captain Xavier Guillou, Commanding Officer at Fort Mirador, is all about transcending one's limits. Handling explosives, scaling rock faces, building makeshift bridges, navigation and urban combat skills are taught and tested.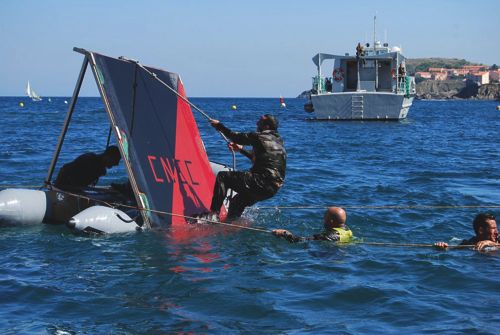 Do commandos go commando?
Did you know that going commando means that you're not wearing underwear?
Believed to have originated amongst American soldiers who preferred not to wear underwear in field conditions because of its tendency to retain sweat, some say it is also related to the Scottish military term "going regimental" referring to wearing no underwear under the kilt.