PLAYING AROUND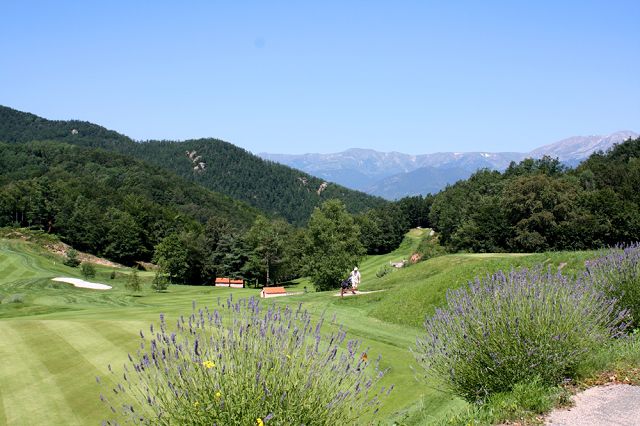 Are you a golfer who would like to play many of the fine courses in the area? If so why not come and play with Cafe Des Artistes golf society.
A group of like minded golfers have recently formed a golf society based out of Cafe Des Artistes, Laroque des Alberes. The outings are usually played on the last week of every month and members are advised by e- mail well in advance of each outing so they can make the necessary arrangements for a good day out playing golf.
The courses played are within an hours drive of Les Alberes/ Vallespire and include Torremirona / Girona /Domaine de Falgos and Perlada golf clubs (car sharing is available as a option). Plans are afoot for a visit to other courses in the area.
Next year we intend to nominate a home course based on price/quality and member preferences with an 'away' outing once a quarter. We are already getting significant discounts on standard green fees and are aiming for very affordable golf for all. We also have offers for free green fees for lady golfers in some clubs.
The annual subscription is €50 which creates a pool for prizes, etc. Guests can participate in outing competitions by paying an additional €10 on the day of the outing. Membership is open, please enquire at Café Des Artistes, 0468 897653, or to cdagolfsociety@gmail.com. Adhoc, social golf can also be arranged through the society. To view photos and news go to Café Des Artistes Golf Society Facebook page
See you on a golf course soon.