…..they'e multiplying'
Nobody's complaining about the magnificent winter we've had so far….mais tout se paie and it looks like our bill has arrived! 🙂
A big dip in temperatures is expected next week (week beginning Mon 16th) with temperatures predicted into the minuses, even on the plain, and strong possibility of snow by next Thursday.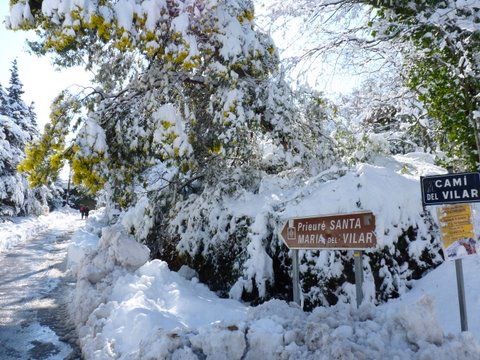 Get the earmuffs out – and think positive. A cold snap will kill all those bugs still hanging about…..and how lucky are we that we have somewhere to go to keep warm in weather like this.
CALL EMERGENCY NUMBER 115 IF YOU SEE HOMELESS PEOPLE AT RISK.
If you have elderly neighbours who are struggling to keep their home warm, a friendly 'pop round' to check they are coping could save a life…….and If you see homeless people on the street or in doorways, now, more than ever, is the time to dig into your pockets and give them some change – or assess the situation and ring the SAMU on 115 if they seem at risk. There but for the Grace of God……..