with Henry Shaftoe
An architectural tour around the railway station neighbourhood in Perpignan…..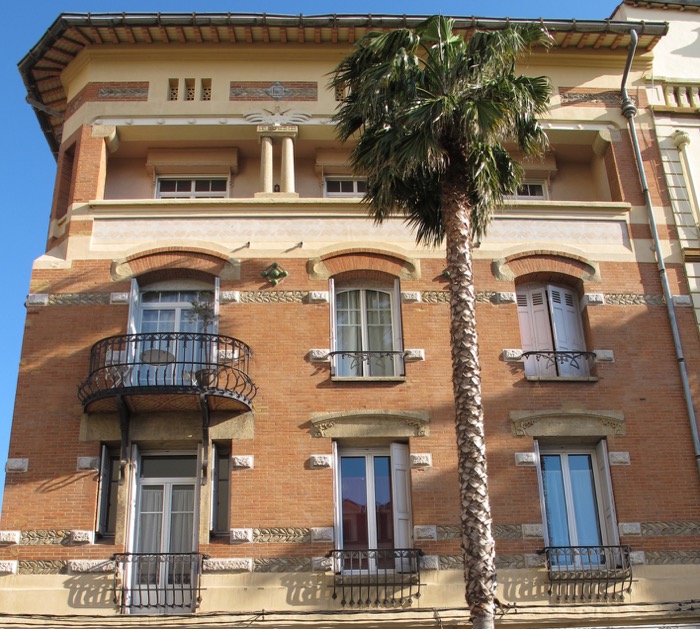 Doesn't sound very promising, does it? Yet "Le Quartier de la Gare" ( the neighbourhood between Perpignan Station and Place Catalogne – location of the FNAC superstore), contains some superb early twentieth century buildings.Before 1900 this whole area was occupied by the military and was thus out of bounds to the general public. When the army moved out, the site was developed residentially and became a desirable area, given its prime location between the station and the town centre.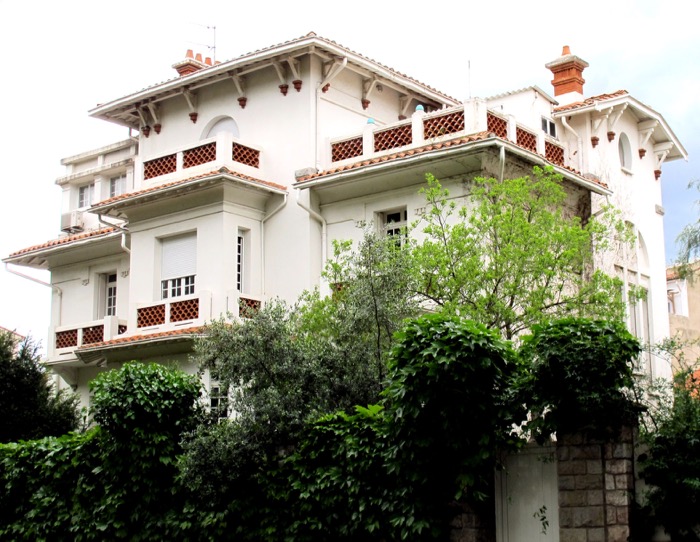 Often neighbourhoods around railway stations can be seedy and drab, yet in Perpignan this area contains many architectural gems from the first three decades of the twentieth century. Tree-lined Place de Belgique is a haven of tranquillity in the centre of this neighbourhood and has a restaurant – Lou Grilladou – whose tables spill out onto the square. Semi-gastronomic, Mediterranean-style cuisine, accent firmly on home cooking and fresh produce, and specialities including Scallops au coulis de cèpes and breast of duck in a honey sauce.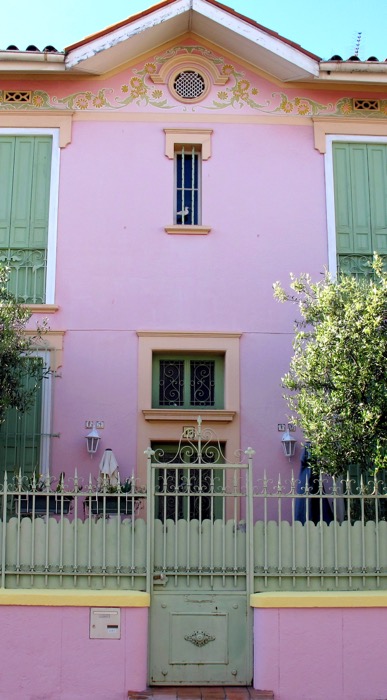 Down the Ave De Gaulle, the main street from the station to the city centre, you will find the usual rash of kebab joints and pizzerias as well as a hugely popular Indian restaurant (The New Delhi), and even a fully vegetarian restaurant (Saveurs Nature in rue Paul Massot – you have to book in advance), a rare find in provincial France.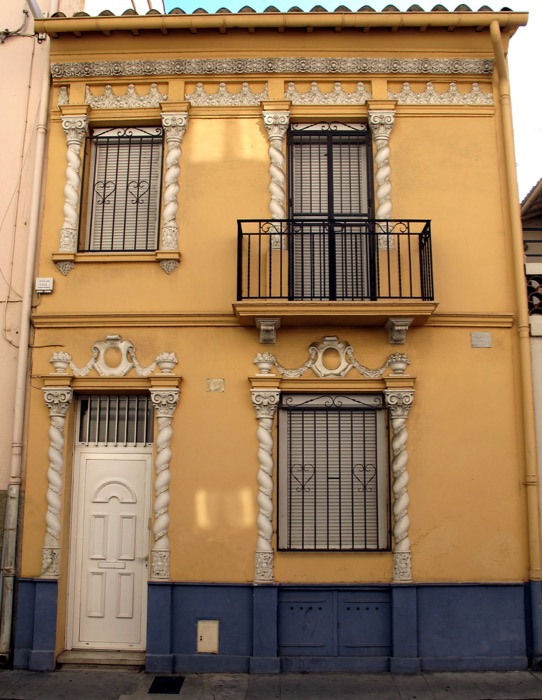 Watch out for a number of rust-coloured visitor information boards which explain the history of the area and point out particular buildings such as the one by the Danish architect who also designed Chateau Valmy near Argelès.
So next time you come to Perpignan, whether by train, car or the 'One Euro' bus, take some time out to wander around this delightful neighbourhood en route to the city centre.