Jazzèbre Weekends
By Elaine Jacobs
---
Two "soirées jazz exceptionelles" at Perpignan's Théâtre Municipal
Two fabulous shows on Friday, and two more on Saturday! If you want full immersion, buy a "pass soirée" for each evening – and spend the interval in one of the many scrumptious restaurants in centre ville.
➢Friday, 29 September
18.30: Classically trained Cuban cellist and singer, Ana Carla Maza, made her first recording with the Buena Vista Social Club. With four albums to her name, she brings us colourful jazz and a ray or two of Cuban sunshine.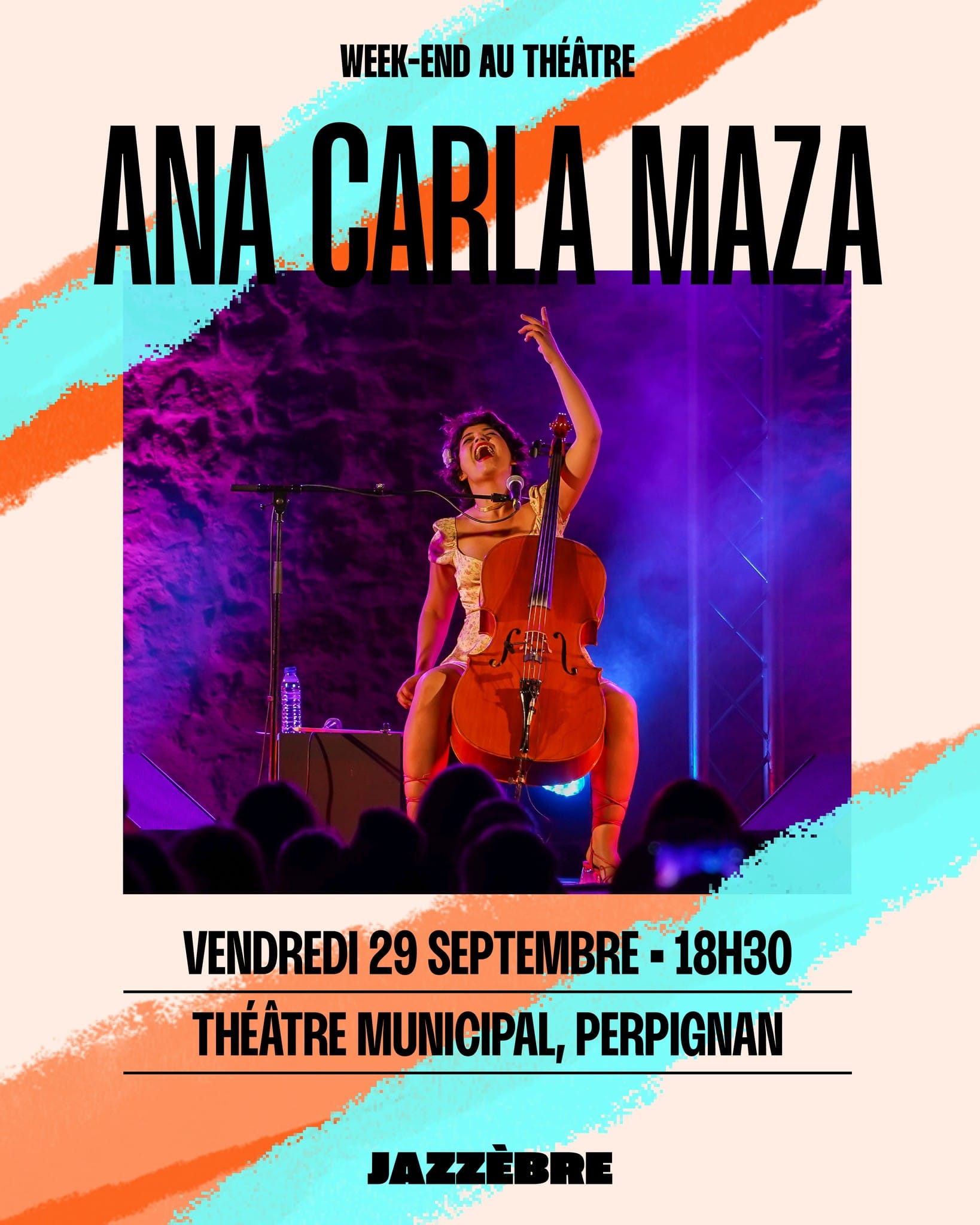 (An appropriate interval resto would be Bad Gyal, 50 metres up the rue du Théâtre, which serves Creole cuisine. Book first!)
21.00: Amaras Freitos Trio (Piano, drums, double bass).
Born and raised in a Brazilian favella, Amaras Freitos is now recognized worldwide as "the ambassador of Brazilian jazz". His music fuses funk, samba, frevo and maracatu (the rhythms and dances of carnival) with avant-garde, hip-hop and trip-hop strains.

➢Saturday, 30 September
18.30: Louis Sclavis Quartet (Clarinet, two cellos, tablas percussion)
"Les Cadences du Monde" is a story of images turned into globe-trotting music that travels from eastern Europe, through the Middle East, to Pakistan and beyond.
21.00: Kahil El'Zabar Quartet (Voice and percussion, trumpet, sax, keyboards)
A Chicago jazz alumnus, El'Zabar has played with the greats, while holding close his African heritage. "Life is rhythm," he says, "because all things vibrate." It's mesmeric!
(I'm hoping to interview Kalil – so watch this space…)
Balades et Pique-niques
Saturdays and Sundays, daytime is for families and young people to get out and about and enjoy themselves!
There are three musical picnics, where you can bring your own or buy "sur place", while listening to a range of sunny music (home-grown, Réunionaise or Italian):
➢(24 September, 12.30) the Thermes at Le Boulou, preceded by a guided ramble along the bank of the Tech;
➢(01 October, 12.30) Opoul-Périllos, in the foothills of the Corbières, preceded by a guided ramble through vines and scrub to the ancient ruin of Mas d'en Bec;
➢(08 October, 12,30) La Pinède, in the lovely grounds of Thuir hospital, preceded by a bicycle ride from Perpignan's Parc du Sports. (Please note: no alcohol will be served at this venue – but "virgin mojitos" will be on offer.)
Young People (Cabestany, Perpignan, Elne)
Be sure to check out Saturday and Wednesday events designed with young people in mind.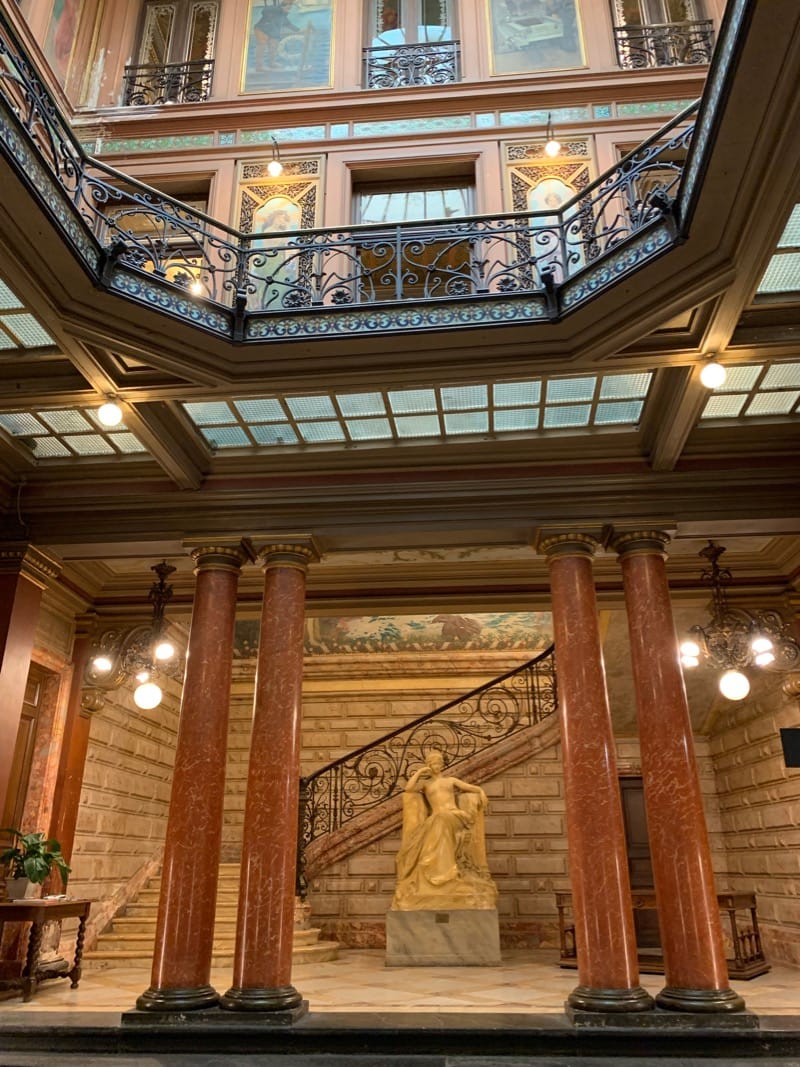 ➢Saturday, 14 October, Hotel Pams
Leila Martial (voice + effects) and Valentin Ceccaldi (cello)
"The setting is a thread stretched towards the horizon, a few songs floating like wandering souls (Fauré, Purcell, Berio) and an immense desire to play with the moment.
Making sure to capture the fleeting beauty of the slightest sound, but always ready to cast off. In search of an imaginary folklore …"
Frédéric Goaty – Jazz Magazine

➢Sunday, 15 October, L'Archipel
18.00 China Moses + "the Vibe Tribe" (Keyboards, sax, trumpet, drums, bass, guitar)
Jazzebre's grand finale features the "intense and luminous", Los Angeles-born, black child of jazz and soul sister.
You will hear echoes of so many greats, as this crazy, joyful, shining star guides you through an evening of utter delight.
You can find Jazzèbre news on Facebook HERE, Alternatively, GO ONLINE and click on any date/picture to learn more about the musicians and watch a performance video. Each picture also offers the possibility of co-voiturage (Comment s'y rendre?), where you can propose or request a lift.