Labyrinth by Kate Mosse
reviewed by Julia Witherspoon
---
Three secrets. Two women. One Grail.
Alice Tanner is a young British woman working on an archeological dig in the south of France near Carcassonne, when she discovers a new cave which has been hiding secrets for centuries.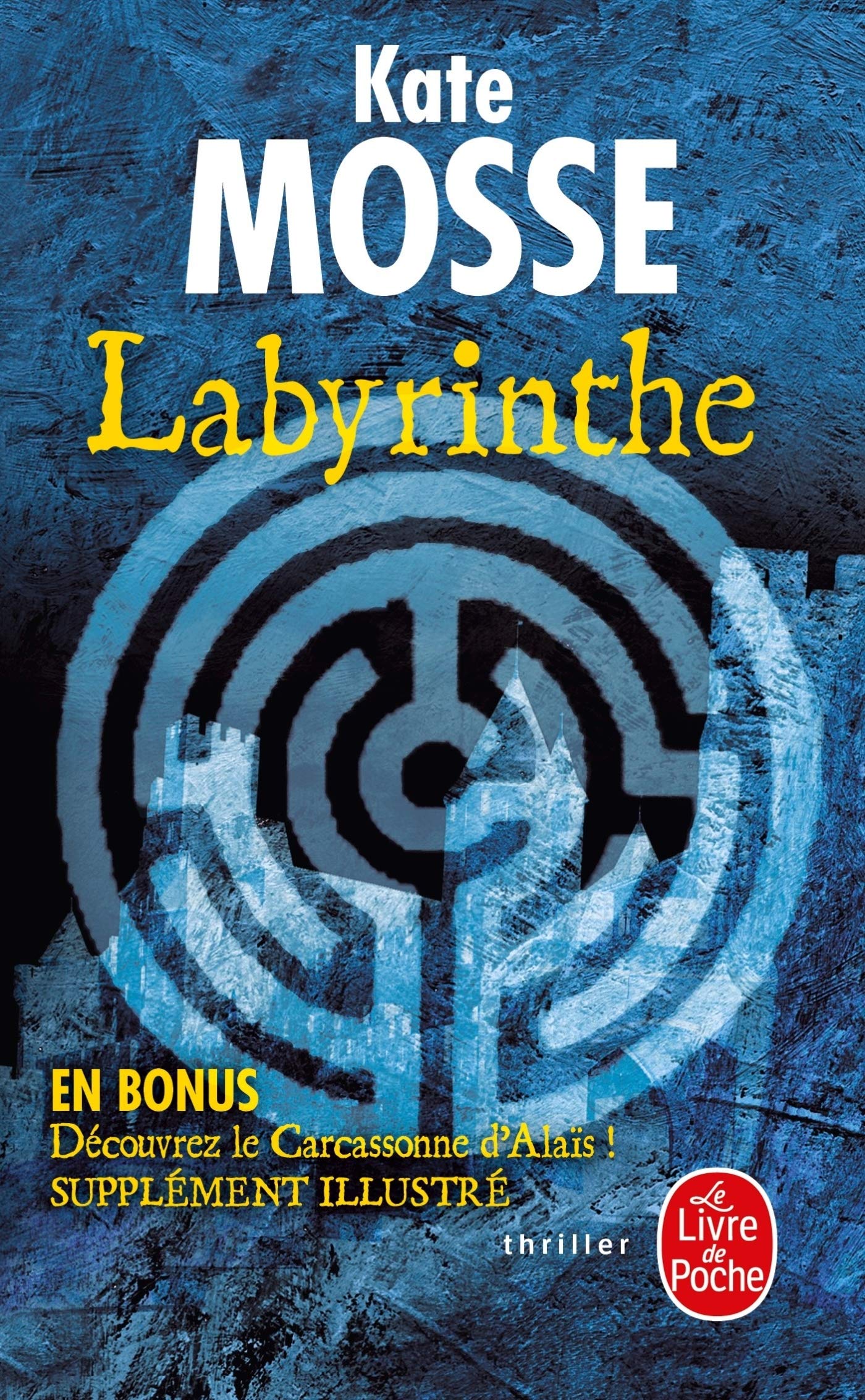 The story then jumps back 800 years when another young woman, Alais, has to protect an ancient book that contains the secrets of the Holy Grail.
Their stories are told in alternating chapters, weaving the two women's lives together like a medieval tapestry, as both of them struggle to hide and protect their secrets. As historical clues unfold over the centuries, both find themselves immersed in the history and evil that surrounds them.
Kate touches on themes made popular by Dan Brown's Da Vinci Code—the grail, the history and legends of France. While Brown bows to history, Kate immerses her story in it. She has a home in Carcassonne, and her novel shows her intimate familiarity with the ghosts and landscapes of the area.
The winner of Richard & Judy's book of 2007, Kate deserves special kudos for her imaginative take on the grail itself in this elaborate thriller.
---
John Hurt, (Elephant Man, V for Vendetta) and Jessica Brown-Findlay (Downton Abbey) were amongst a well known cast in 2013, filming for this mini-series of Kate Mosse's best-selling novel Labyrinth in Carcassonne. The made for TV adventure-thriller series, originally shown in three parts also featured Sebastian Stan (Captain America/The First Avenger), Katie McGrath (Syfy's Merlin) Emun Elliott (Game of Thrones) Janet Suzman (Nicholas and Alexandria), Vanessa Kirby (The Hour) and Italian actress Claudia Gerini (The Passion of the Christ).


Directed by Christopher Smith (Black Death) and scripted by Primeval writer Adrian Hodges, filming will begin in the ancient streets of Carcassonne, took place in the moat, the cemetery le chemin des Anglais, the Hotel Terminus, the Trois-Couronnes, along the Canal du Midi, rue Aimé-Ramond (with some interesting stunts) Boulevard Marcou. ..
Based on the book, but some changes, Alice Tanner, a volunteer at a French archaeological excavation, finds two skeletons in a cave, along with a ring engraved with a labyrinth and finds herself in the middle of a dangerous and fascinating adventure. At same time as this is going on in the present, we meet 17-year-old Alais in the past, in thirteenth-century Carcassonne, and follow her struggles to protect sacred books which reveal the secret of the Holy Grail and its promise of eternal life.