By Ellen Turner Hall
The continued success of the Domaine Piétri-Gérard in Collioure proves that a woman's place is……. in the vineyard.
Laetitia Pietri-Clara, with the halo of curls and playful smile of a Baroque angel, is in fact the hardworking manager of the family business. Representing the fourth generation of winemakers, Laetitia runs the domaine with the same passion that inspired her great grandfather Etienne to venture into winemaking as a side line to his medical practice.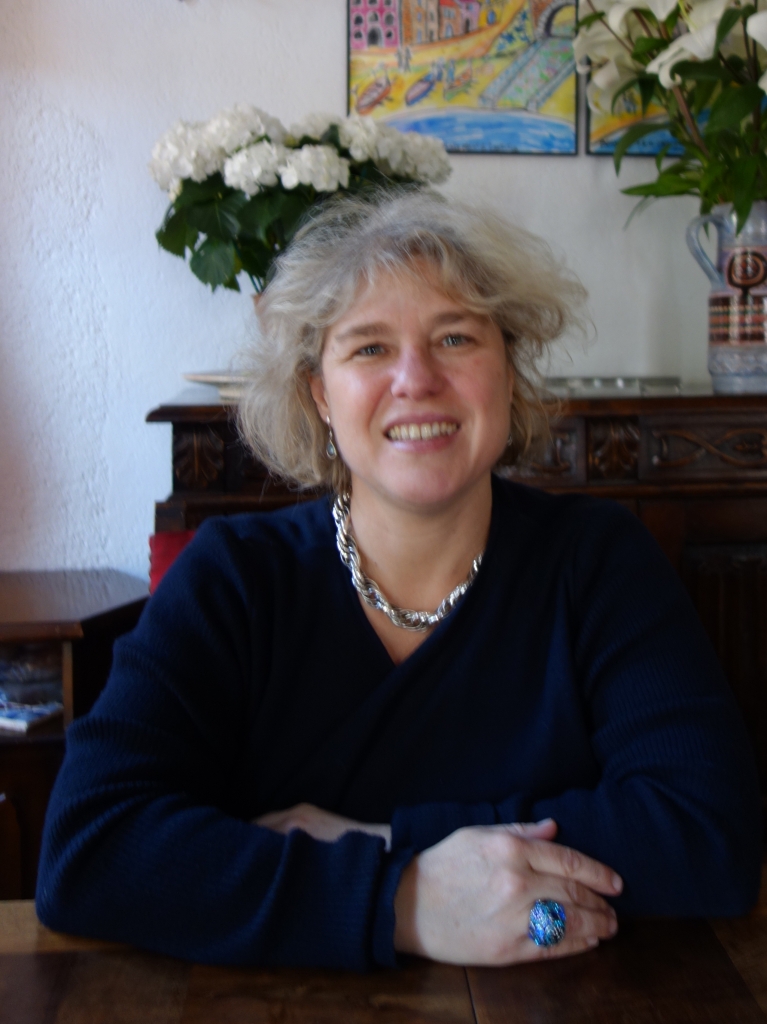 Laetitia set out on a completely different career path, studying visual communications in Paris. Back in Collioure she worked on projects such as the creation of the "route des vins" for the Maison de la Vigne et du Vin and the Chemin du Fauvisme. Little by little she started to work with her mother, Maguy, who had taken over running the vineyard. The two women spent hours together working in the vines, talking about the grapes and their different qualities. No wonder Laetitia became "completely absorbed by wine". Eventually she went to Australia to train as a winemaker.
Now living in her grandfather's house, Laetitia says her ancestors are very much present. She feels a responsibility to continue the familial tradition. A self-confessed perfectionist, she claims that to produce a great wine a minimum of "ten years of experience is necessary", working the vines, tasting the grapes and testing the results.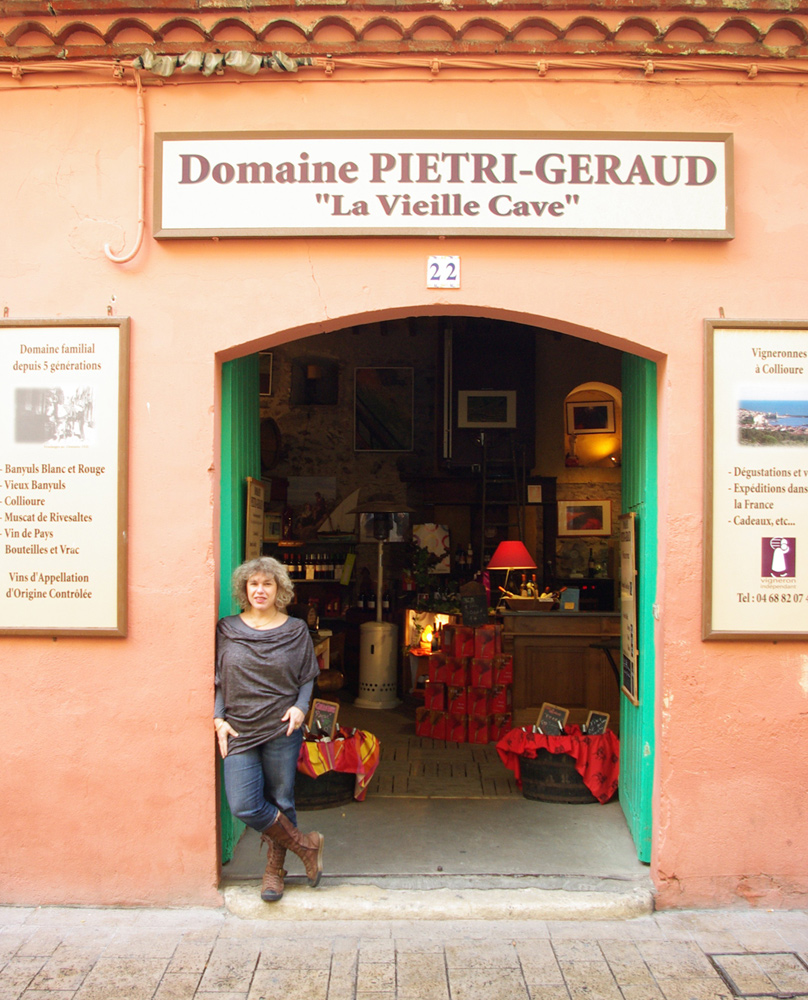 In the Domaine of 20 hectares, each parcel has its own particularity. According to Laetitia, what makes Collioure wines so special is the salinity that comes from the sea and the minerality that comes from the schist. She notes that these two elements combine in her Collioure Blanc (80% Grenache) to produce a pleasingly fresh and light wine.
Is there a special connection between women and wine? As a member of an association of female winemakers in Languedoc-Roussillon called "Vinifilles", Laetitia is convinced that women have a distinct way of talking about and presenting wine. Their network cultivates a spirit of openness and provides a platform for discussing common problems.
Will 2016 be a good vintage? Laetitia says she will know only around the second half of August when she goes into the vines and tastes the grapes. Depending on their sweetness and juiciness and the resistance of the skin, she makes her selection. "Each wine is conceived like that. Each year has its own character."
Domaine Piétri-Géraud offers a wide selection of Collioure wines, Banyuls and Muscat de Rivesaltes. Wine-tastings and visits are available in French and English.
For opening hours and further details: www.domaine-pietri-geraud.com