Petit Train Jaune – Danger or Politics?
As the train continues to lose money, the SNCF is considering taking it out of service in the future. Sign a petition HERE to show your support for the Little Yellow Train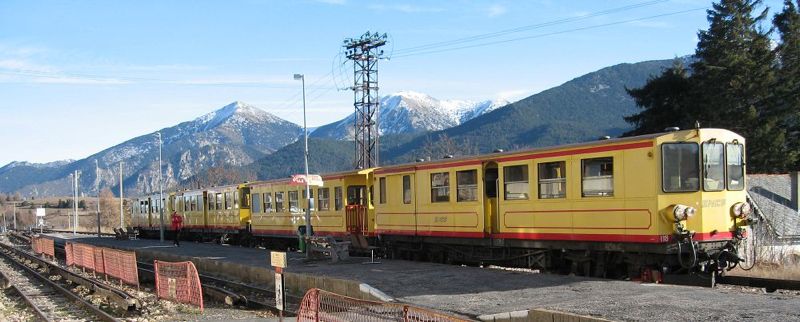 Le Petit Train Jaune is in danger of arriving at the end of the line! Equipment is old fashioned and obsolete and modernisation work is necessary. So said the president of the Conseil General Christian Bourquin, in The Independent of 21st Feb, 2013
Political opponents immediately jumped in to explain that this has been the case for 30 years and whilst the SNCF have carried out urgent general security maintenance to keep it safe, the major problem is down to a lack of vision, and neglect by the Conseil General to renovate, restore and maintain the little yellow Catalan treasure.
A similar service, (state the opponents) the 'Petit Train Jaune de Chamonix', 36.9 km long and little sister tour own yellow train of 62.5 km, is ​​now apparently thriving due to the support of the Rhône-Alpes region which funded the complete renovation of track and rolling stock. The same should be done to the little yellow train of Cerdagen.
The train is being used as a political tool for accusation and recrimination between parties. Let's hope that the security of the passengers, and the preservation of this little jewel remains at the top of the political agenda!