AND HERE IS THE NEWS…
….

a light look at the latest local news
Collioure 2nd most popular town – AirBNB has just published a list of 'most popular towns in France according to their users' and Collioure is the runner up. It was beaten by the town of Morzine (Auvergne-Rhone-Alpes), which I have never heard of.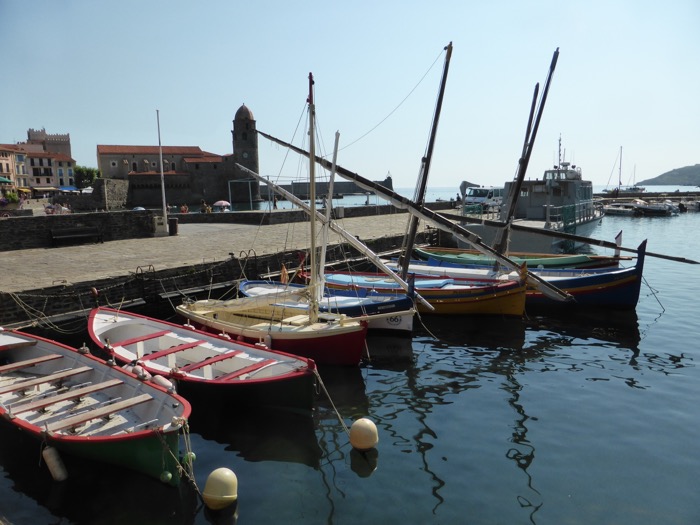 Occitanie tops the list – in a much sadder 'league table', Occitanie holds the record for the most drownings this summer. There have been 902 accidental drownings recorded in France since June 1st – of which 158 took place in Occitanie, resulting in 23 deaths. There have been twice as many drownings compared to last year's figures – but this can be attributed to the heatwave, and also to the fact that the system of reporting incidents is much more efficient now.
Golf course at Villeneuve-de-la-Raho – After many many years of discussions and 'administrative difficulties' it looks as if authorities will finally give the go-ahead for a new 18 hole golf-course, luxury hotel and club-house. The 37 million euro project will be funded by a private investor and work could start as soon as January. However, the public inquiry is still taking place.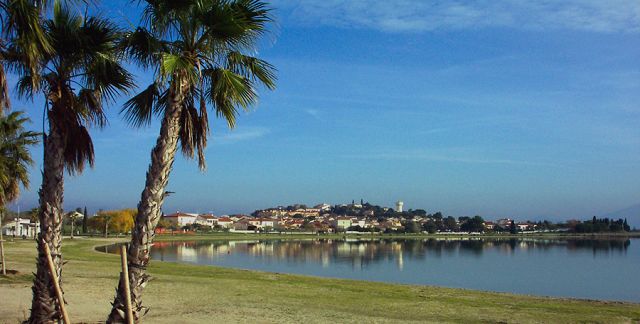 Fire at Estagel – 5 Hectares of land went up in smoke last Thursday on the outskirts of Estagel. 70 firefighters, aided by the water-bomb helicopter, battled all afternoon, and the fire was safely extinguished, with no reports of injuries. The cause of the fire is unknown.
Two Catalans and a Rugby Ball – in a story combining Sports and Tourism news, 2 young Catalans have shot a promotional video of the department, which has received over 40,000 in just a few days. The 'plot' is that the 2 young men are playing rugby on the pitch at Port Vendres, the ball is kicked too far, and we follow its journey around 30 other places across the Pyrénées-Orientales. I am not too sure why we see Father Christmas in Scene 2, but the video covers Collioure, Llauro, Sainte-Colombe and gives a great 'taste' of the region. The video can be found here: Rugby in Pays Catalan
And finally ….
'They arrived at the shopping centre in swimwear – and left fully dressed" – When I first read the title of this article I assumed it was a story about shoplifting. In fact it was a promotional idea by the shopping centre in Claira where they offered to give 2 articles of clothing to the first 50 people who turned up in swimwear. Over 200 very under-dressed people were queueing outside the doors at 6pm. Luckily the video published on the 'Independent' website seems to have been removed!