Can you help Mango?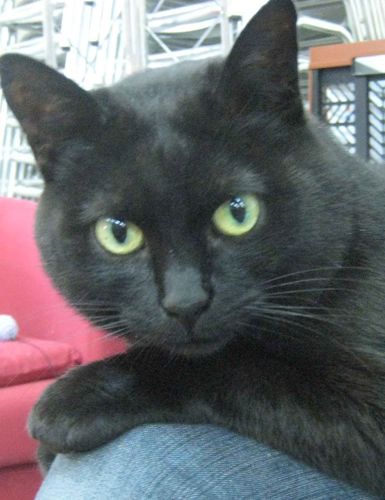 Three months ago, we rescued a black cat of approx. two years of age. We baptized her "Mango". She is a gentle, friendly cat, house-trained and neutered. But she is afraid of other cats and we have several, so we have to look for a new home for her.
Mango is a very calm and cuddly cat. She would be good company for an elderly person. Since people of a certain age tend to hesitate to take responsibility for a pet, we guarantee that we would take Mango back in case of problems.
If you happen to know someone who would be happy to have Mango around, please let us know, either by e-mail or by cell-phone.
Thanks a lot!
Ari & Susanne
tél 06 74 81 11 43
ahantke@wanadoo.fr