The master and his materials
By Ellen Turner Hall
The new show in the Musée d'art moderne of Collioure is a homage to Michel Bertrand ((1935 -2009). With the most basic materials – paper, wood and tar – Bertrand constructed a singular vision of the world.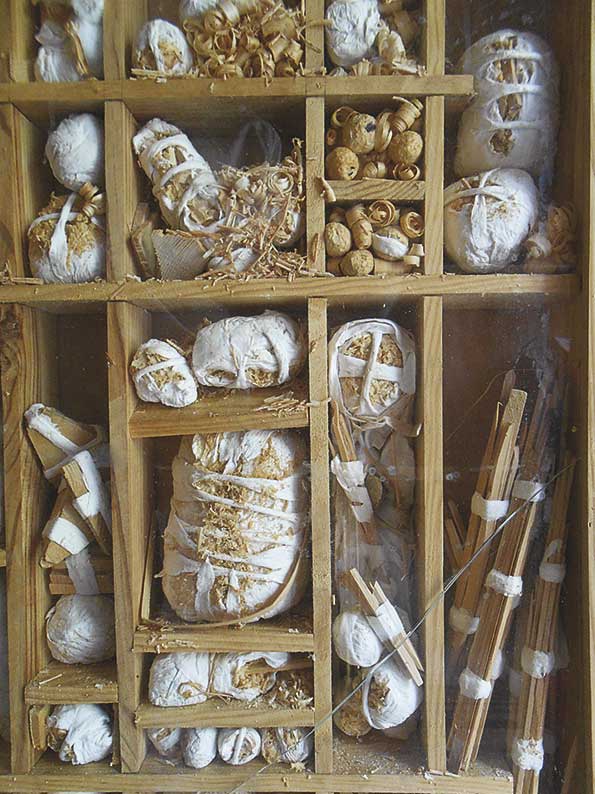 Bertrand's wooden frames contain assemblages of sticks, wedges and sawdust wrapped in white paper. The medium is the message. There is no need to understand. Here is the pure joy of exploring the infinite possibilities of the materials at hand.
In the three "Robes", the suggestion of ribbons, ruffles, fringes and bows are all developed from experiments with the plastic qualities of sheets of wet paper.
"Goudron" is composed of two large black panels washed with tar. Bertrand then scratched into the surface a series of lines which resemble Roman numerals. The resulting image is like a sacred text just dredged out of antediluvian sludge.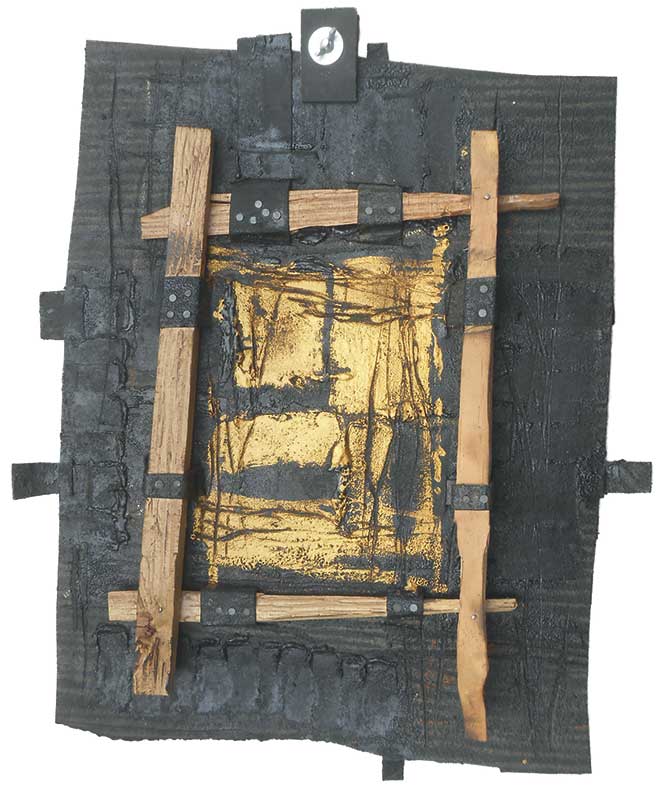 As if caught in mid-flight, Bertrand's paper "butterflies" pinned in their wooden frames, are witness to the artist's mastery of his material – crushed, folded, dyed or washed.
The exhibition runs from 4 March to 14 May.
For further details: www. collioure.mobi/museedartmoderne