Evelyne de Wangen is a very talented lady. She is an artist, potter, interior designer landscape gardener, builder, plumber, electrician, cute cushion creator, chic clothing designer, jewellery and furniture maker and restorer….in fact she is one of those rare people who can pretty well turn her hand to anything -and she also just happens to be my neighbour, which is why I know she can whip up a mean cocktail too!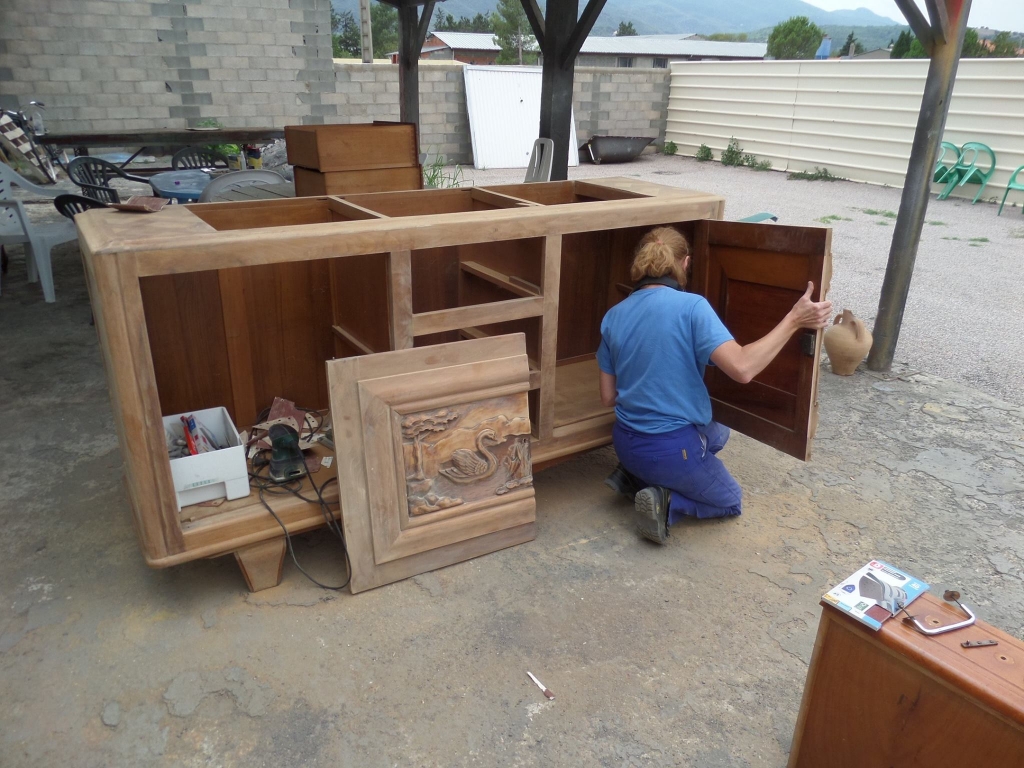 After years of creating and restoring anything that has swung across her bows, she has set up the Recyclerie du Vallespir, just opposite the 'déchetterie' in Céret.
It's an Aladdin's Cave, a 'méli-mélo' of treasure of all shapes and sizes. Evelyne and her team trawl the skips, pulling out anything that can be restored, renovated or recycled, so you never quite know what you'll find from one day to the next. And not everything comes from the tip. Take in your old furniture, household goods, bikes, bags and lamps, 3 piece suites, dressers, clothes, hats…anything that can be tarted up and sold. It's a great way to bid farewell to your unwanted items, knowing that they'e going to be reused.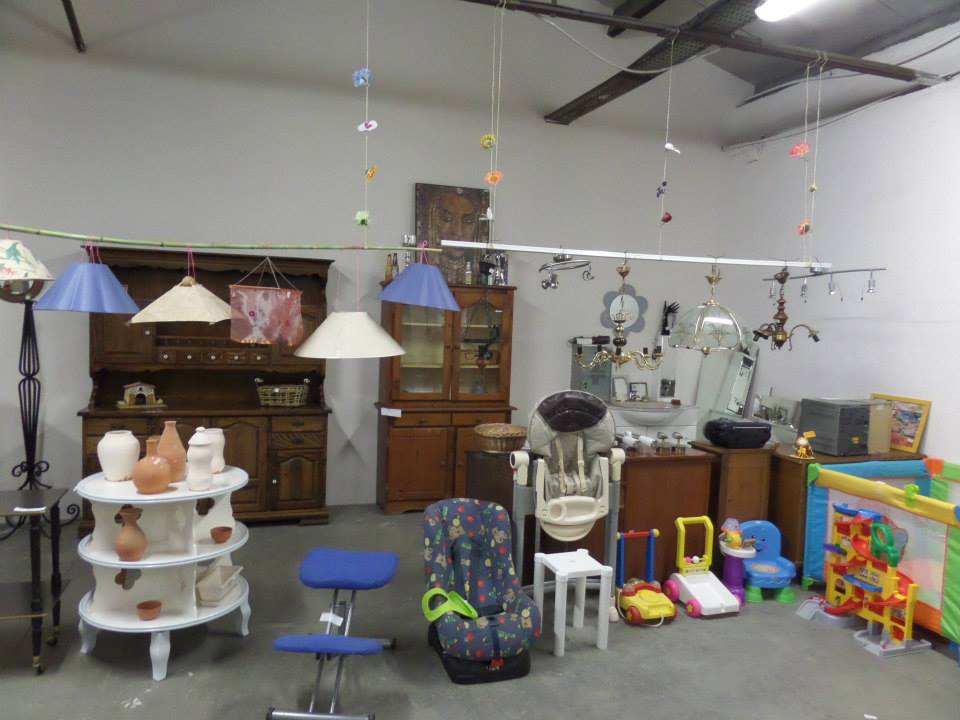 The recyclerie employs and retrains jobless people of all ages who have lost their way a little in the world of work. Donations of recycled items are also passed on to charities offering help to those in need.
And it's not just about giving. Pop in and buy – you will be amazed at the level of quality of the restoration…and maybe find yourself some retro chic gifts at the same time!