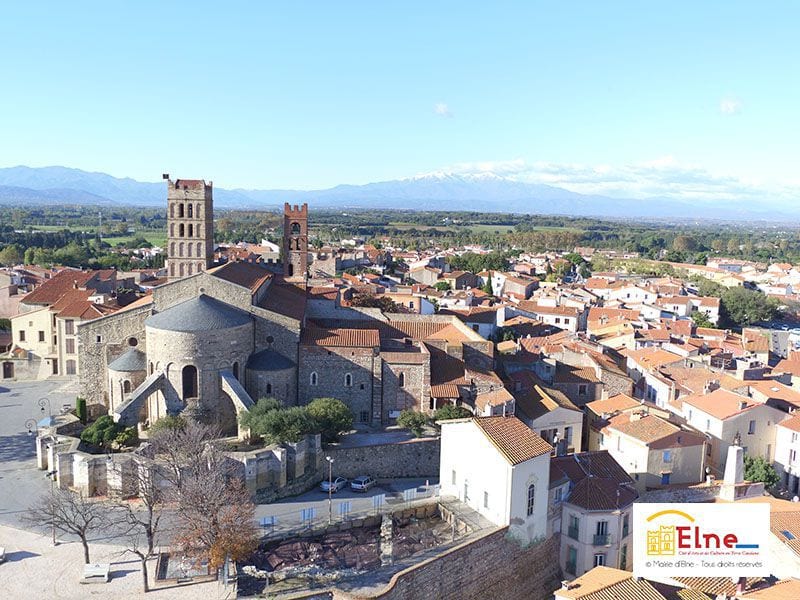 A ten minute drive from Palau del Vidre brings you to the ancient historical capital of Roussillon, Elne, so named in the fourth century when the Christian emperor Constantine changed its Roman name, Illiberis, to Elne, in honour of his mother Helena.
Carthaginian commander, Hannibal, stopped off at Elne to discuss a treaty which would allow his army free passage when they marched from Iberia over the Pyrenees and the Alps into northern Italy. The treaty allowed safe passage through the Panissars (Le Perthus) pass with 80,000 soldiers, 10,000 cavalrymen and 40 elephants. War elephants were trained to charge the enemy, trampling them and breaking their ranks!
Head for the upper part of the town and park near the tourist office in place Sant Jordi. Wander the well-signed circuit of the ramparts, or the cobbled, oleander-lined alleys full of small galleries and workshops, to the huge Cathedral consecrated in 1069, with fine Croix des Outrages, magnificent marble font and superb view from the terrace.
Its peaceful cloisters, containing a Museum of History and Archaeology, are made of blue Céret marble and are classed amongst the most beautiful in France, its gardens sweet with traditional herbs and medicinal plants.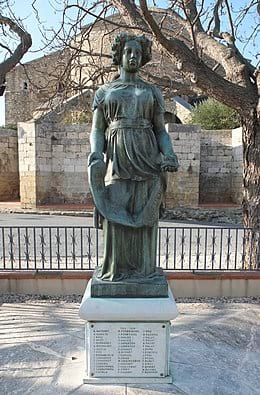 Look out too for Maillol's sculpture and war memorial, 'Pomone', a clothed version of the naked original, and Violet's large terracotta bas-relief depicting scenes of everyday agricultural Catalan life, set into the ramparts of the Cami de la Réal, where the Wednesday market is held.
Across the way, the Musée Terrus has a permanent exhibition of Elne-born Etienne Terrus, contemporary of Matisse and Derrain and best known for his local landscapes, as well as interesting shows of artists with Elne connections. Well worth a visit.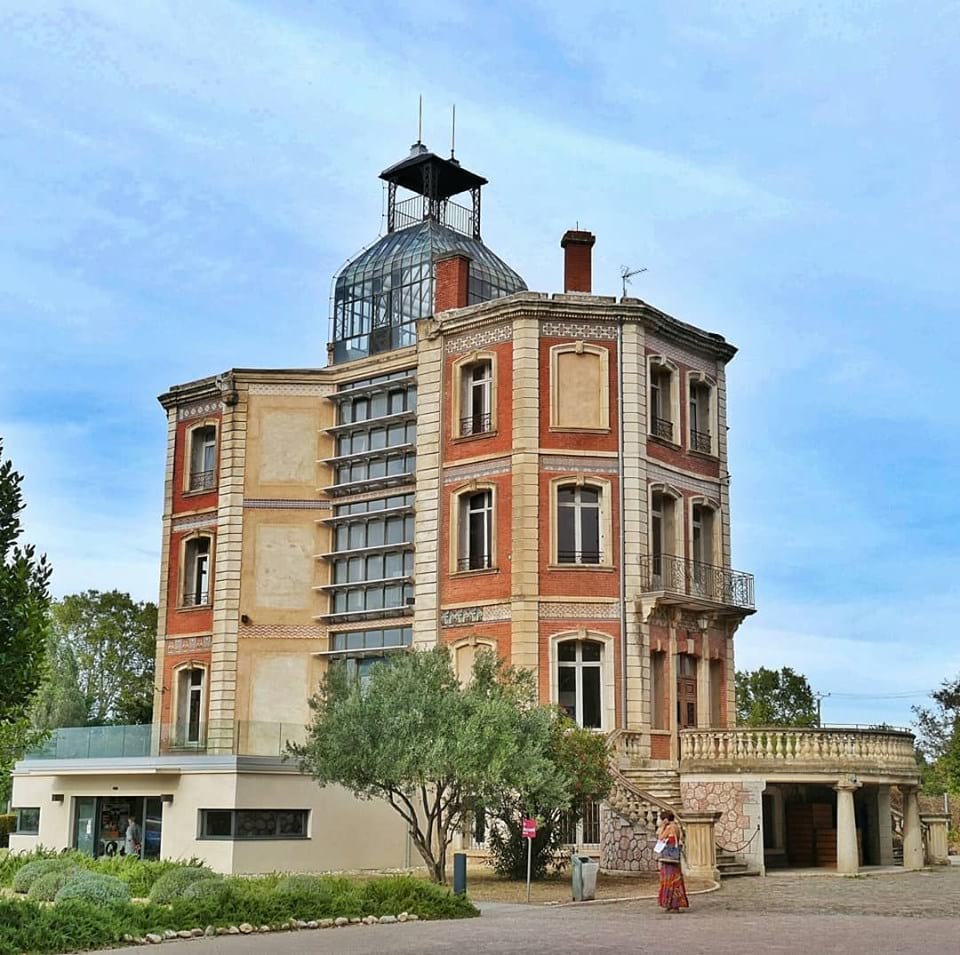 The Maternité Suisse in Château d'en Bardou, is also worth a visit. This moving memorial is to young Swiss nurse, Elisabeth Eidenbenz, who rescued pregnant women from the misery of the internment camps of Argelès, Rivesaltes, Barcarès and St Cyprien. She saved the lives of almost 600 babies before being closed down by the Germans in 1944.
As you leave Elne, direction Argelès, you can't (and shouldn't) miss the large blue butterfly sign for the Tropique du Papillon, butterfly paradise, filled with exotic plants, tropical flowers, a caterpillar nursery and hundreds of delicate butterflies from all over the world, flying free around your head.
At its entrance, do try the restaurant offering traditional, local fare as well as a selection of organic and natural wines. It was already gaining a reputation for good, simple, well-crafted food before Covid hit.
With murmuring fountains just next door, a greenhouse garden of bananas, lotus, hibiscus and the magnificent colours of the softly fluttering butterflies, this is a gentle oasis of peace and beauty. The perfect final activity when you've been out for the day.
Just nearby, pop in to see the lovely creations for sale from Véronique Puig, potter, in her small workshop. You can also sign up for pottery, painting and photography lessons or workshops.
Time for lunch? Try restaurant Au Remp'Arts offering a very reasonably priced lunchtime menu and panoramic terraces.
Now head for the Verrerie d'Art in the place St Jordi, behind the Tourist Office, home of talented glassblowers, Sylvain & Véronique Magny. Fascinating to watch, their highly original glass makes ideal gifts.